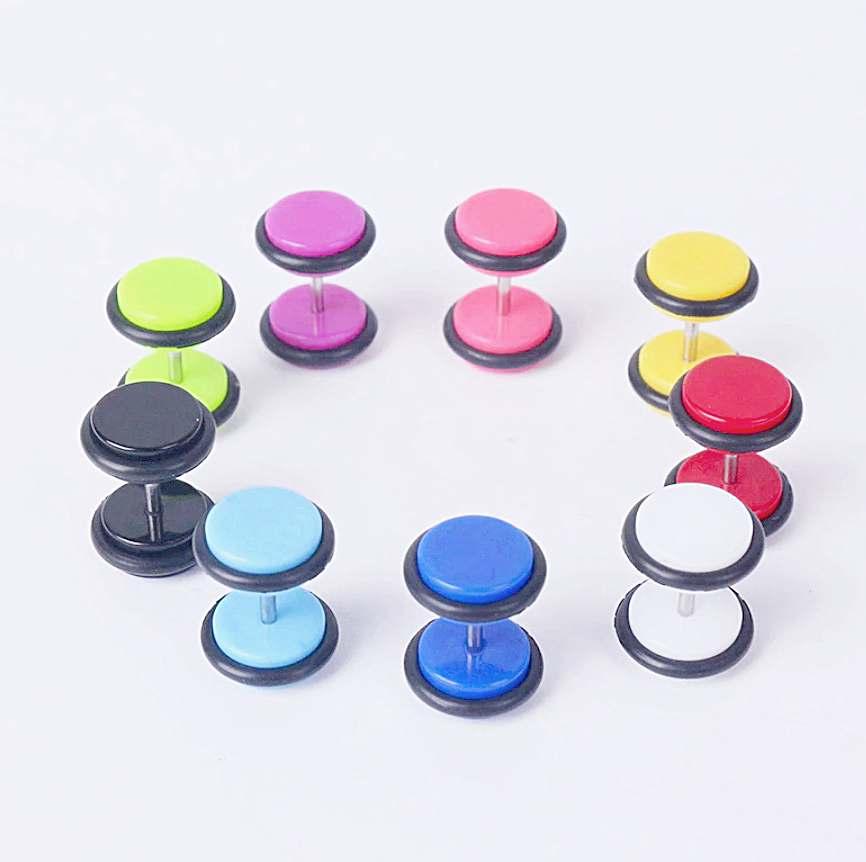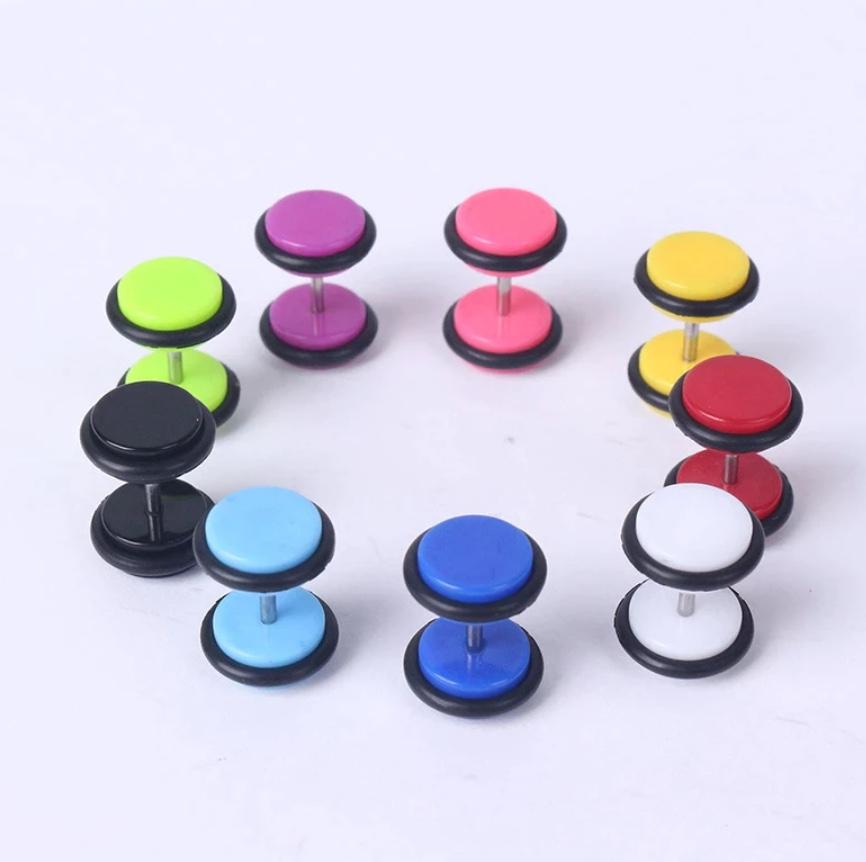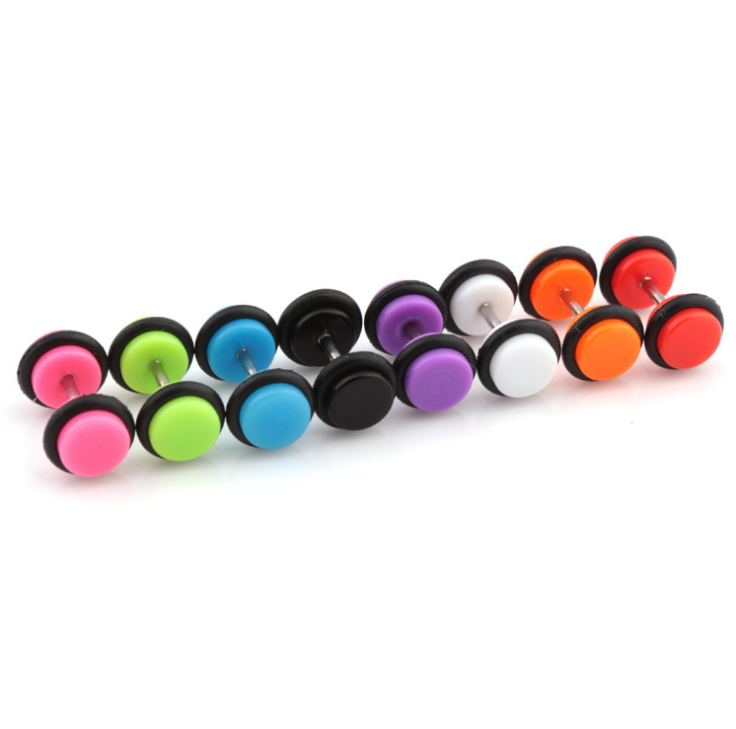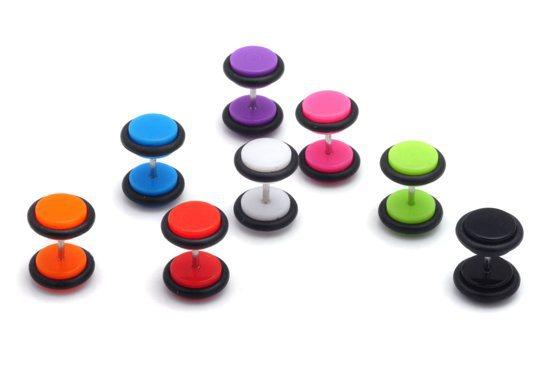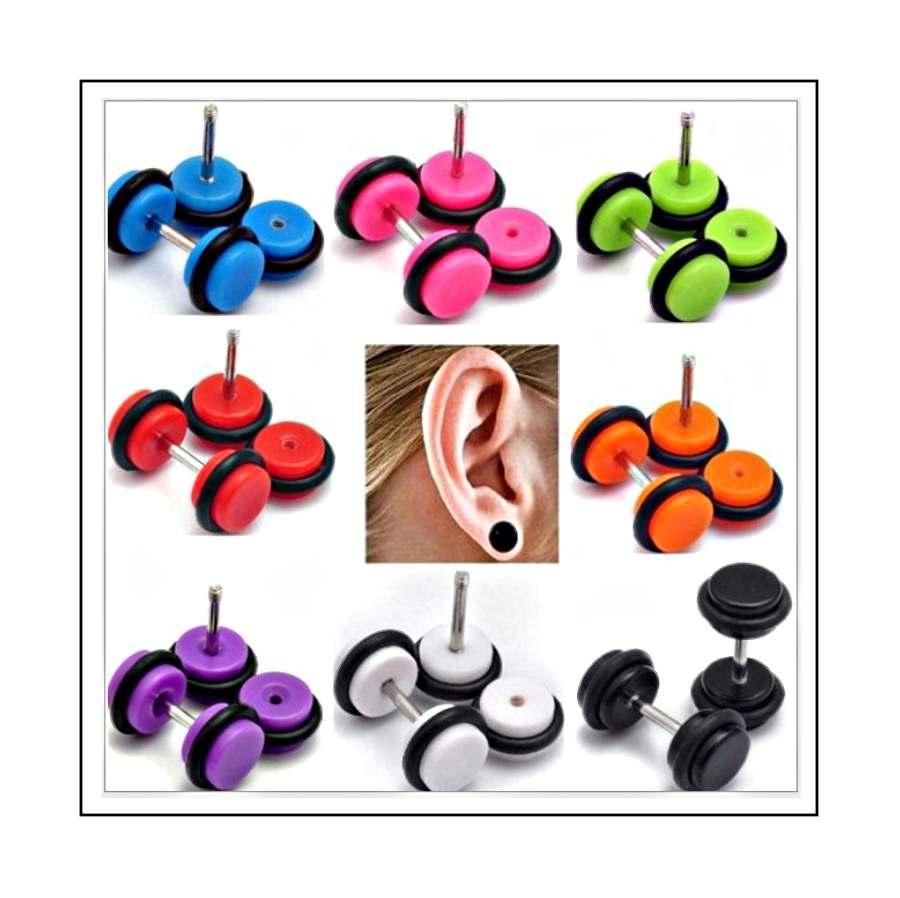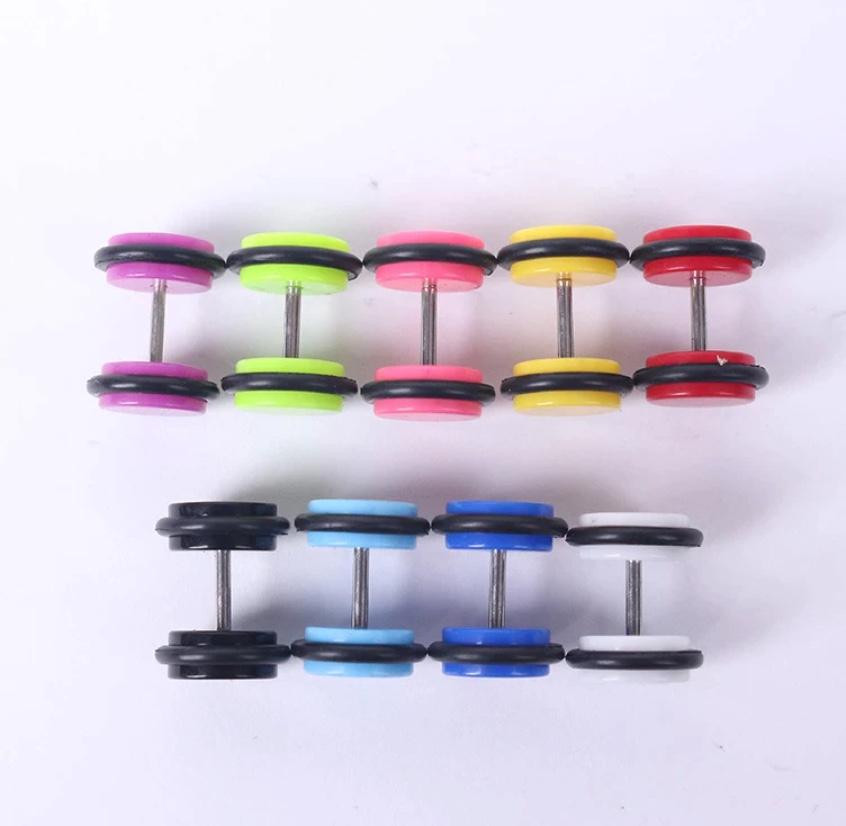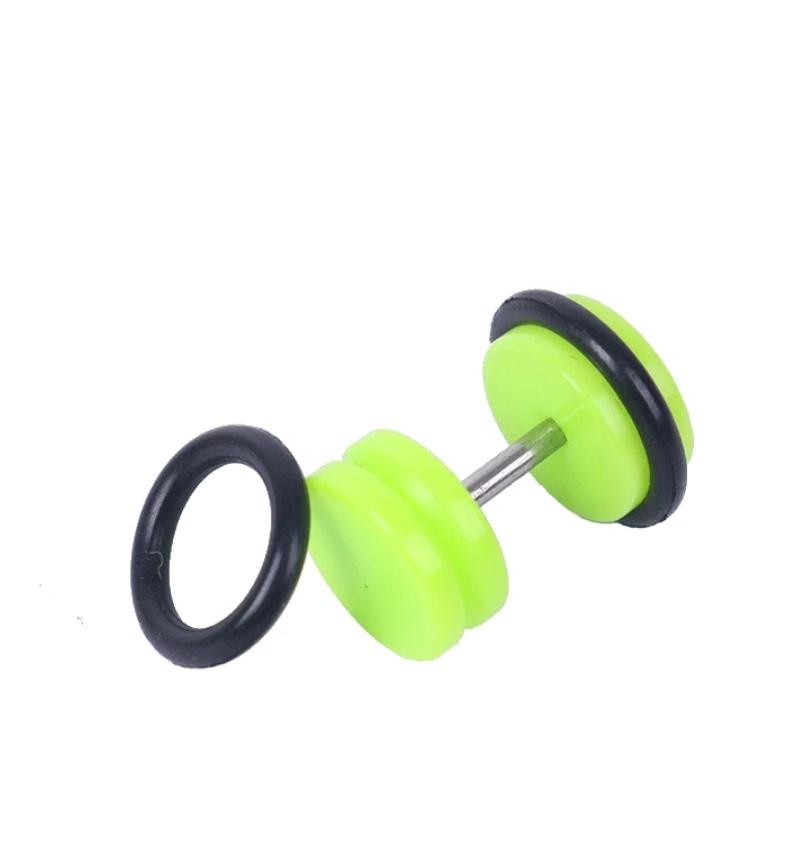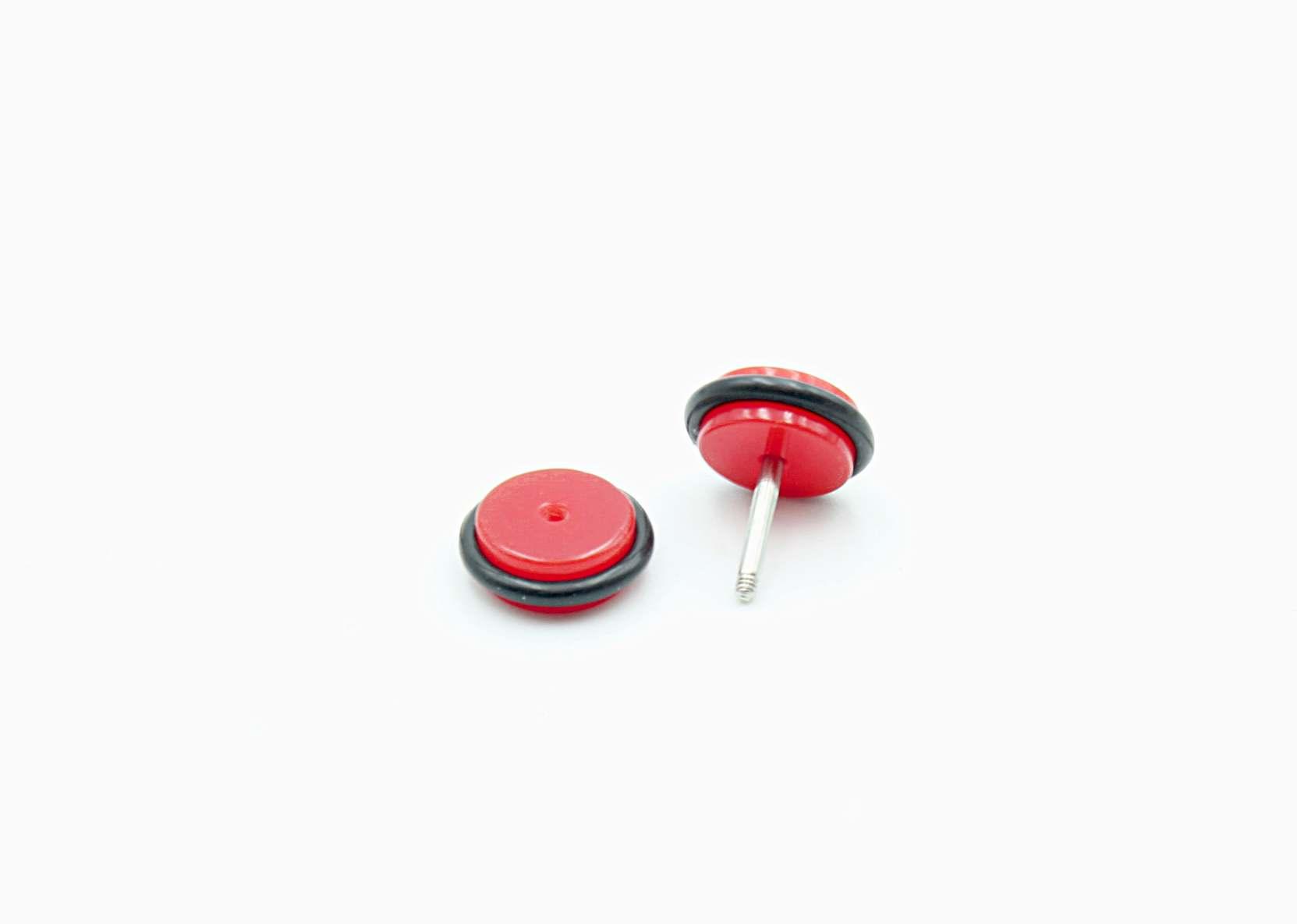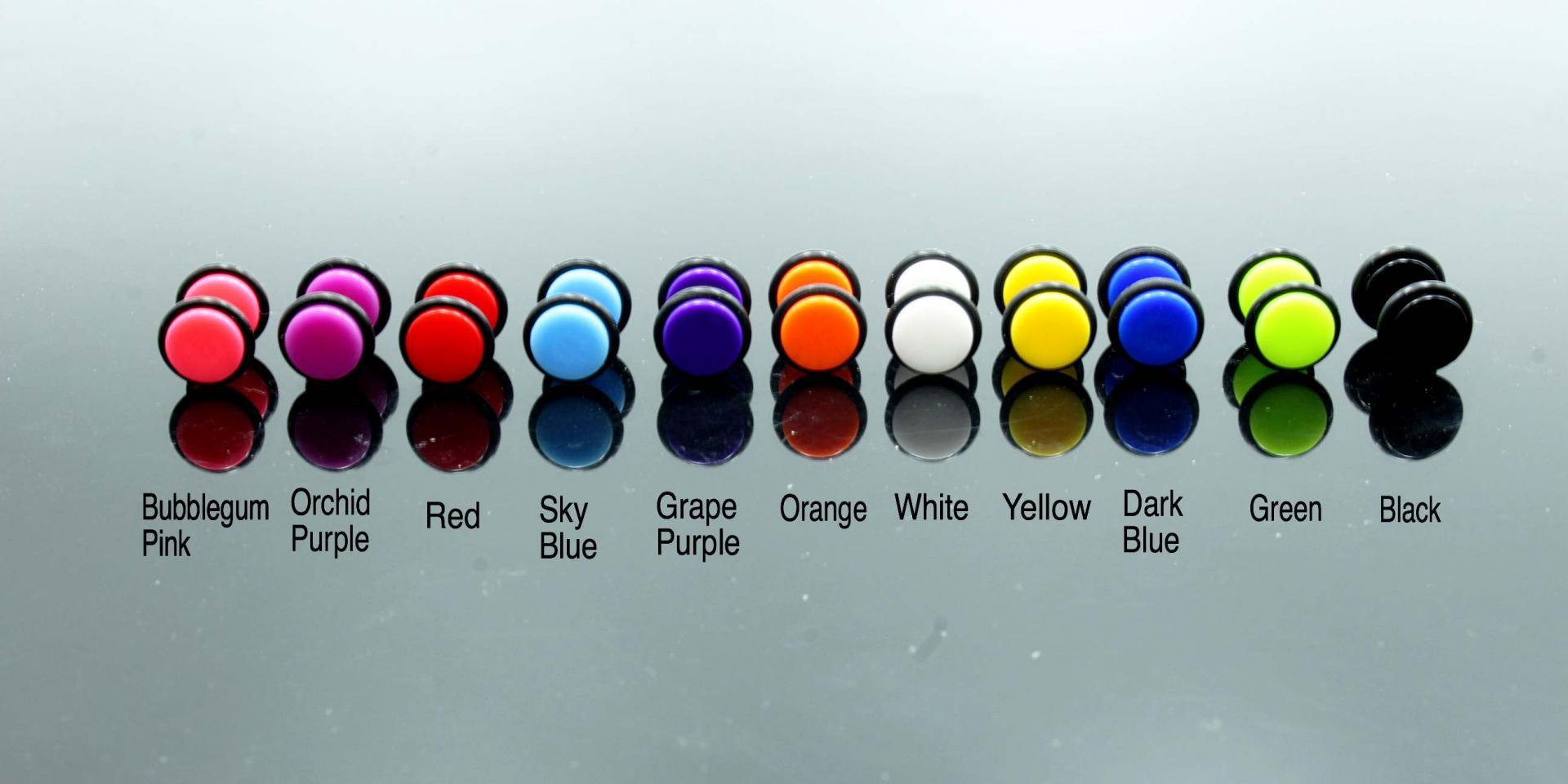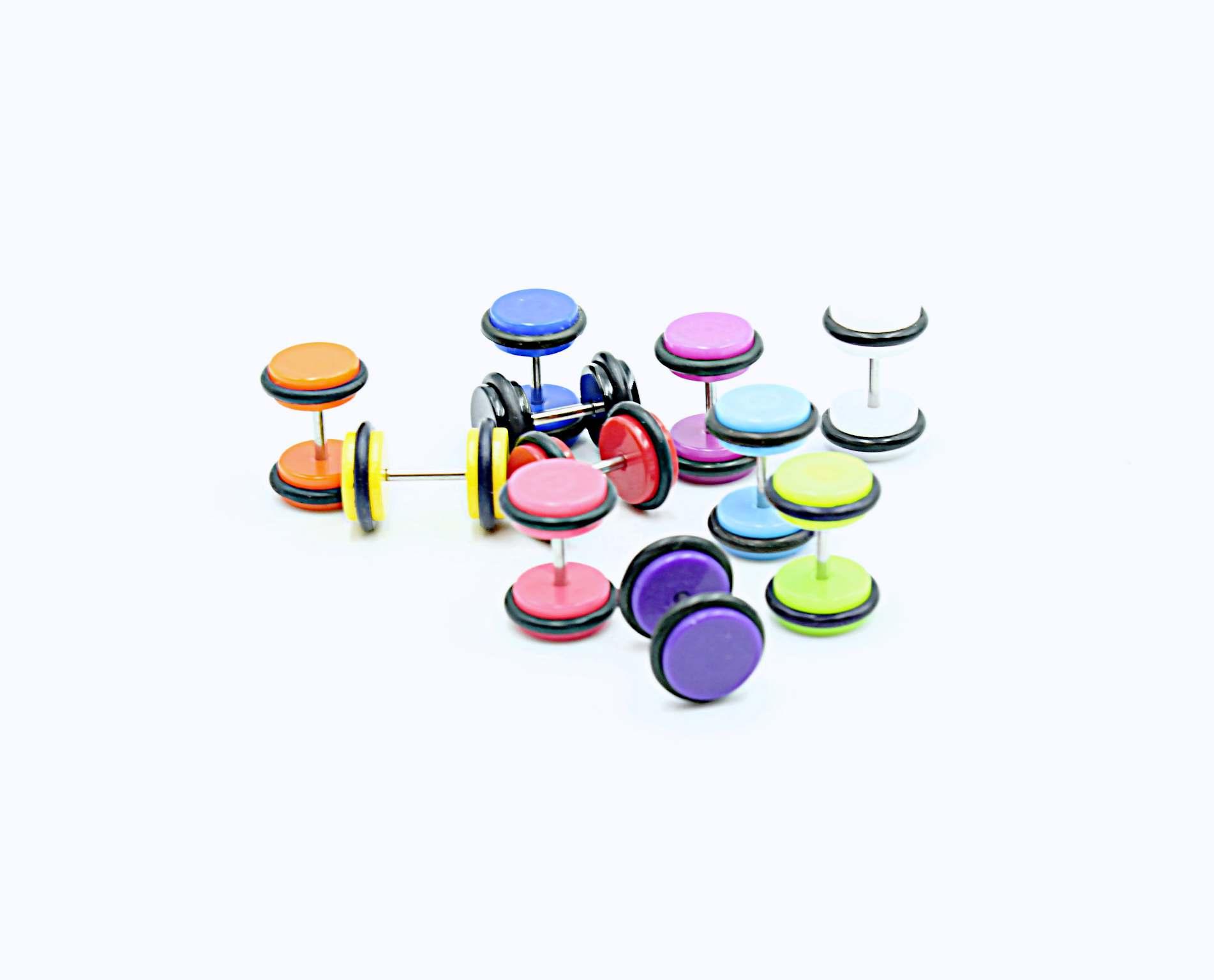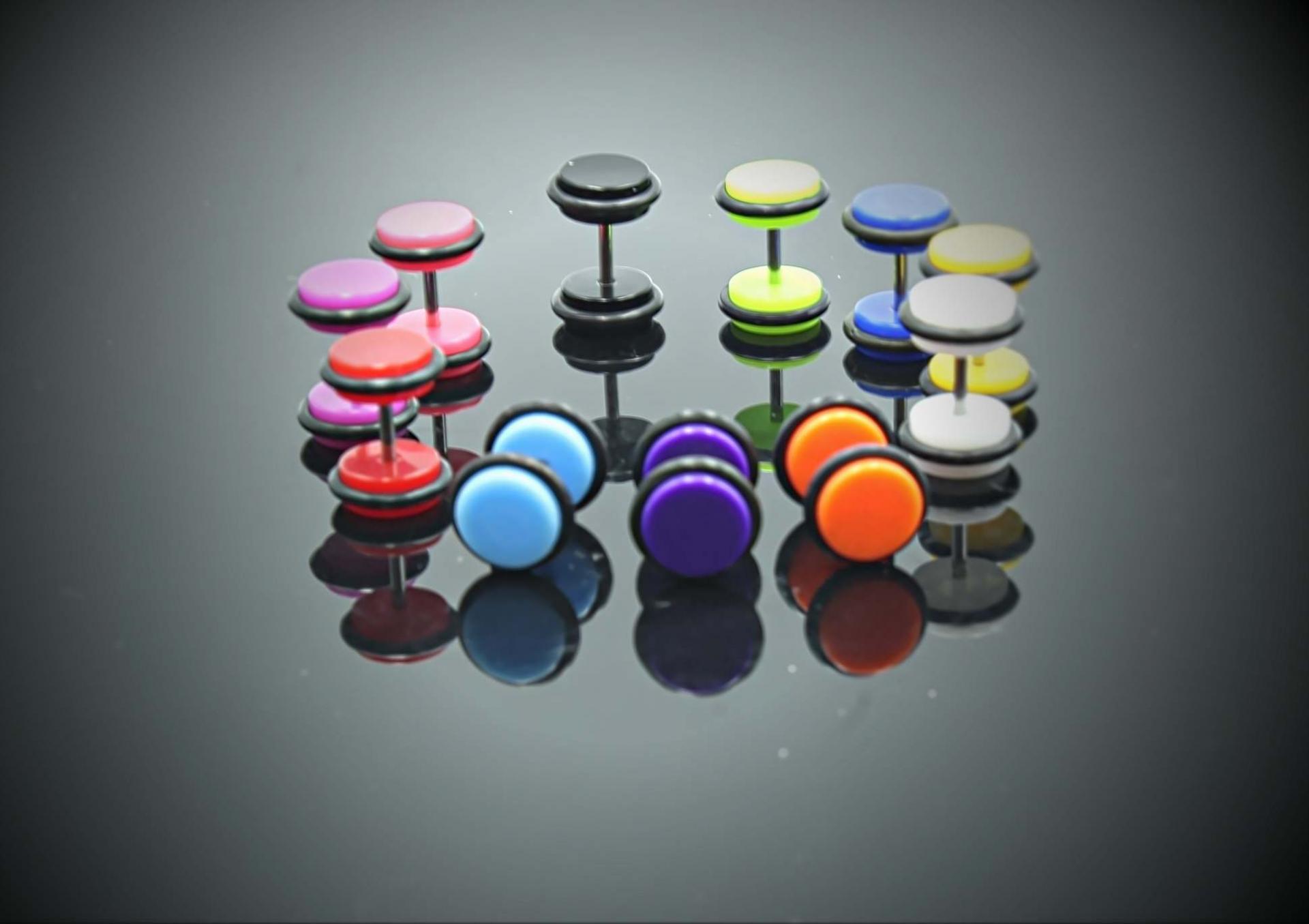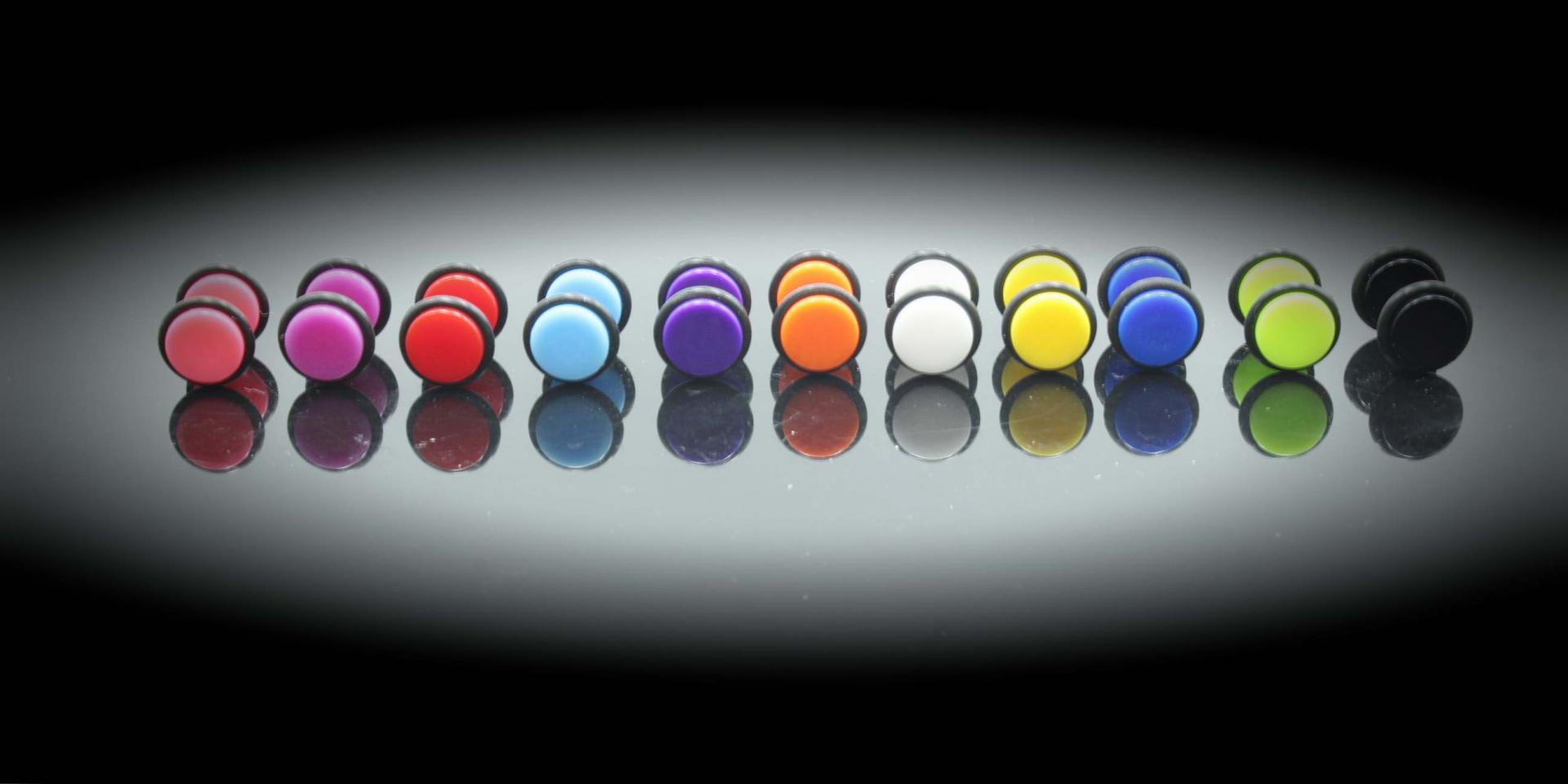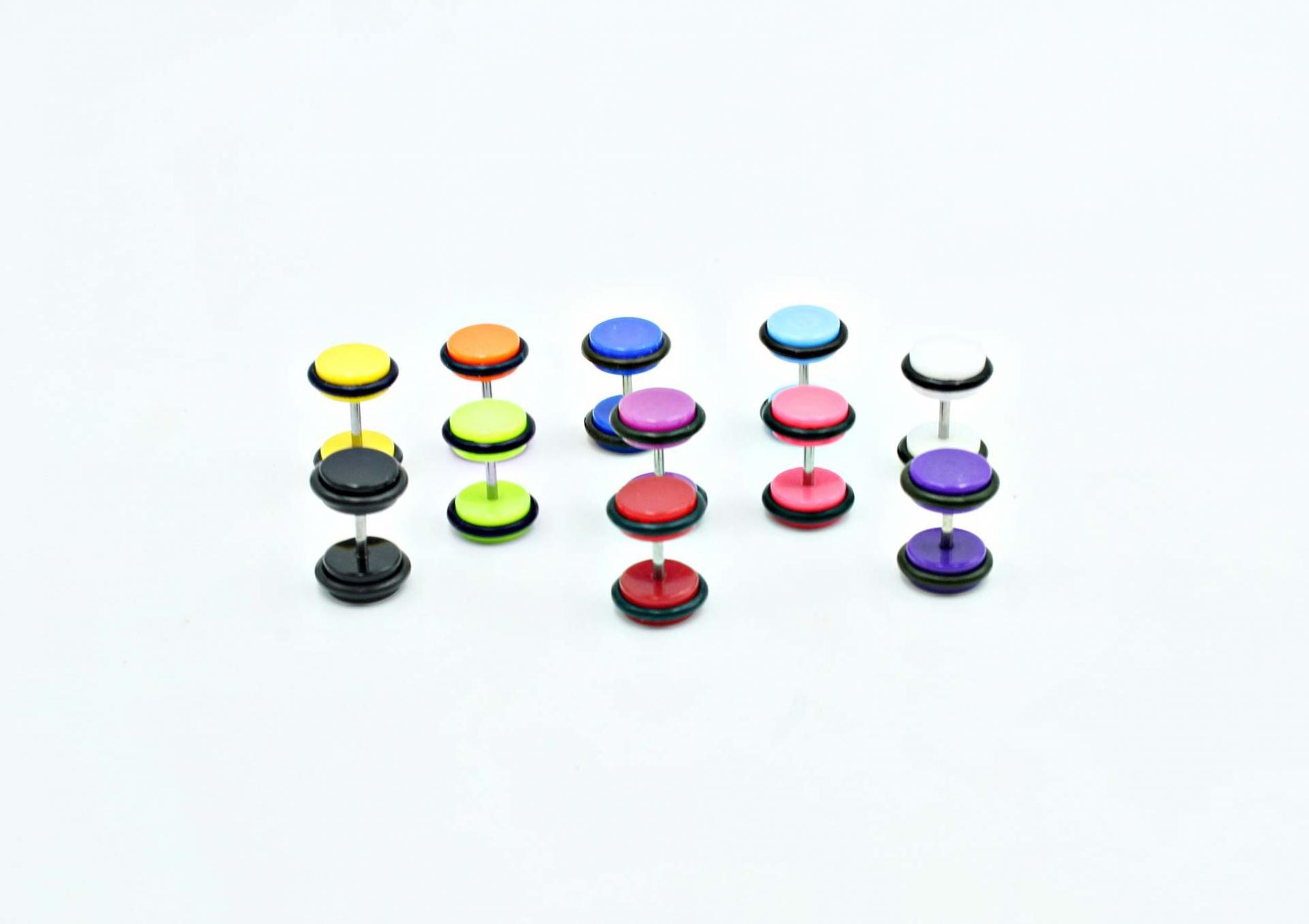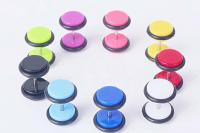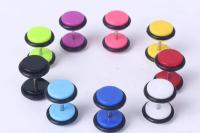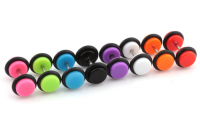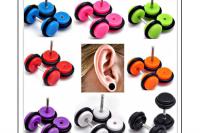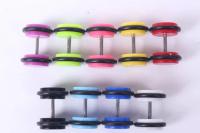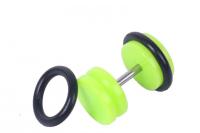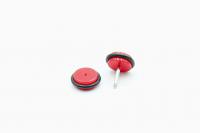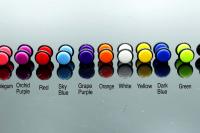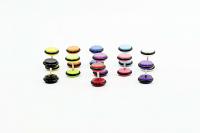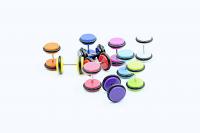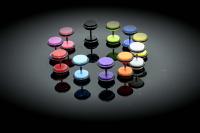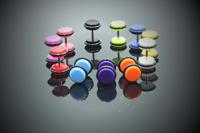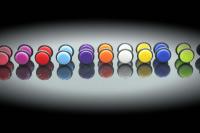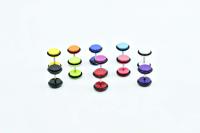 Colourful Acrylic Fake Ear Plugs
Colourful Acrylic Fake Ear Plugs-
These cool  fake ear plugs in a range of neon colours give you that "stretched" look without a physical stretching!
These plugs are a quality 316L grade stainless steel with a funky bright neon coloured disc.
Choose from funky colours:
Yellow, Red, Bubblegum Pink, Green, Grape Purple, Orchid Purple, Orange, White, Dark Blue, Sky Blue or Black
They are 16G (1.2mm) shaft and available  with a disc of  8mm .
Please note this listing is for one ear plug as a lot of our lovely customers love the image of one plug only.  I have created options to buy 2 pieces so shipping cost is kept to a minimum.
These pieces look fab in any normal lobe piercing and completely unisex.