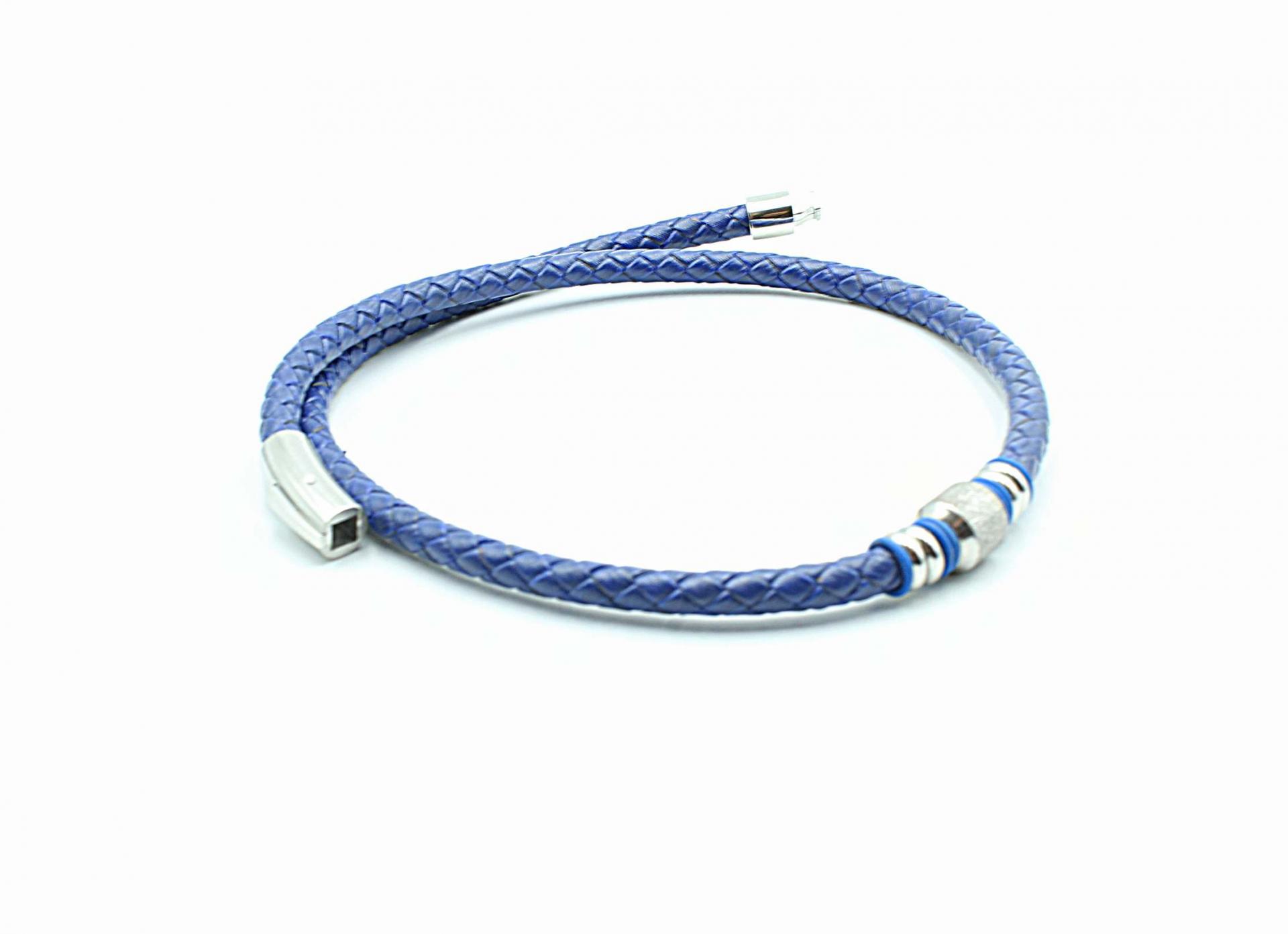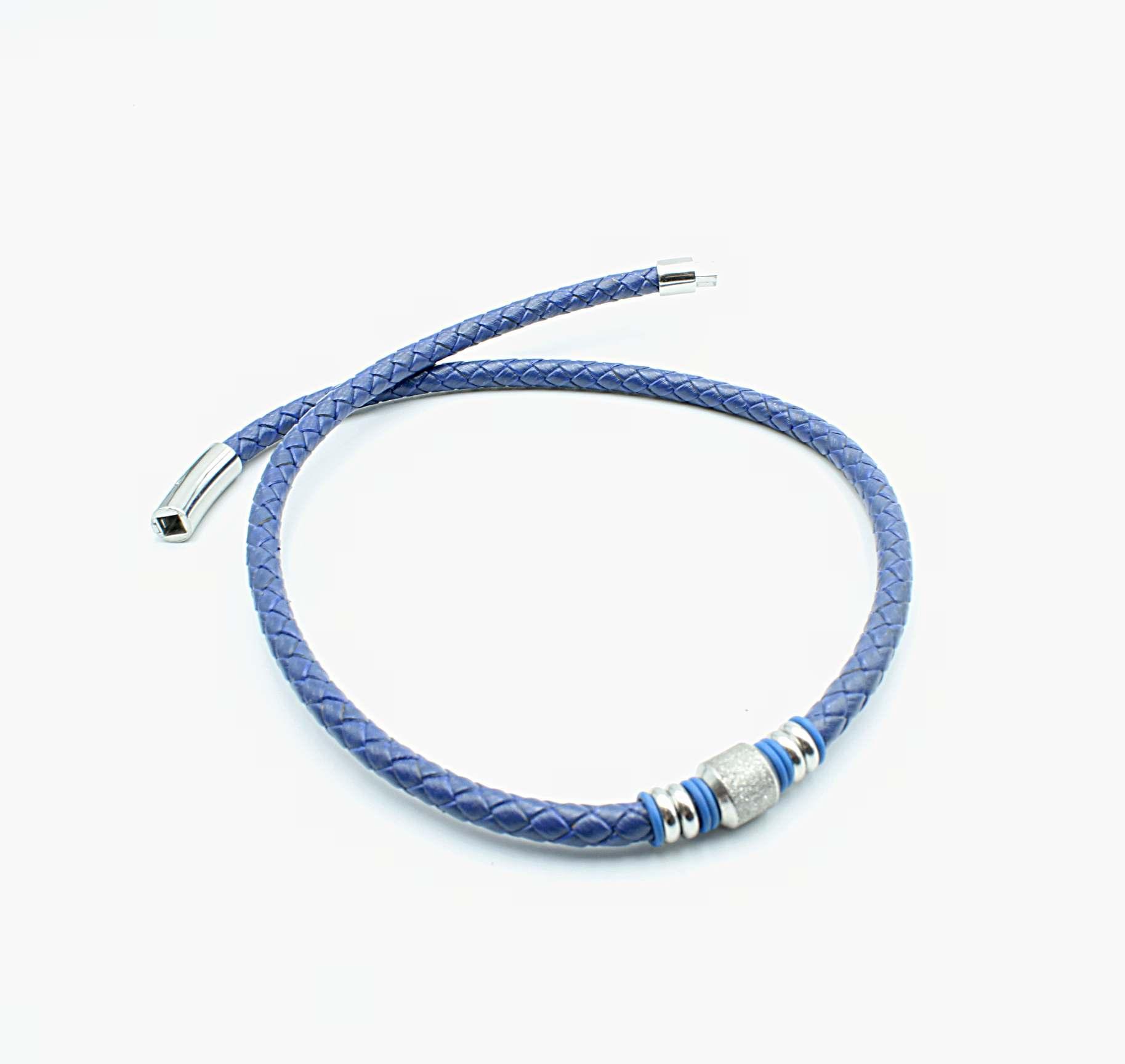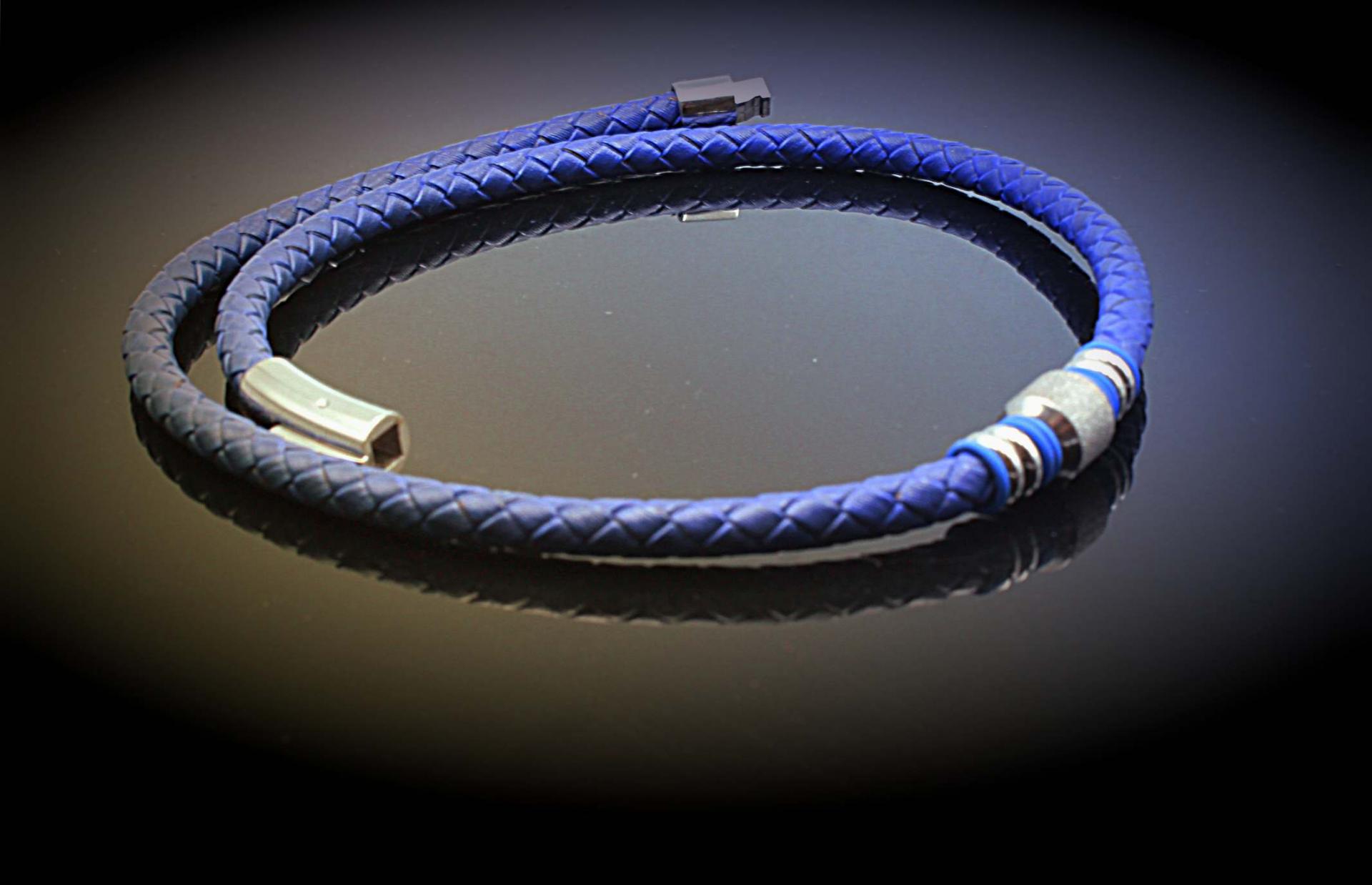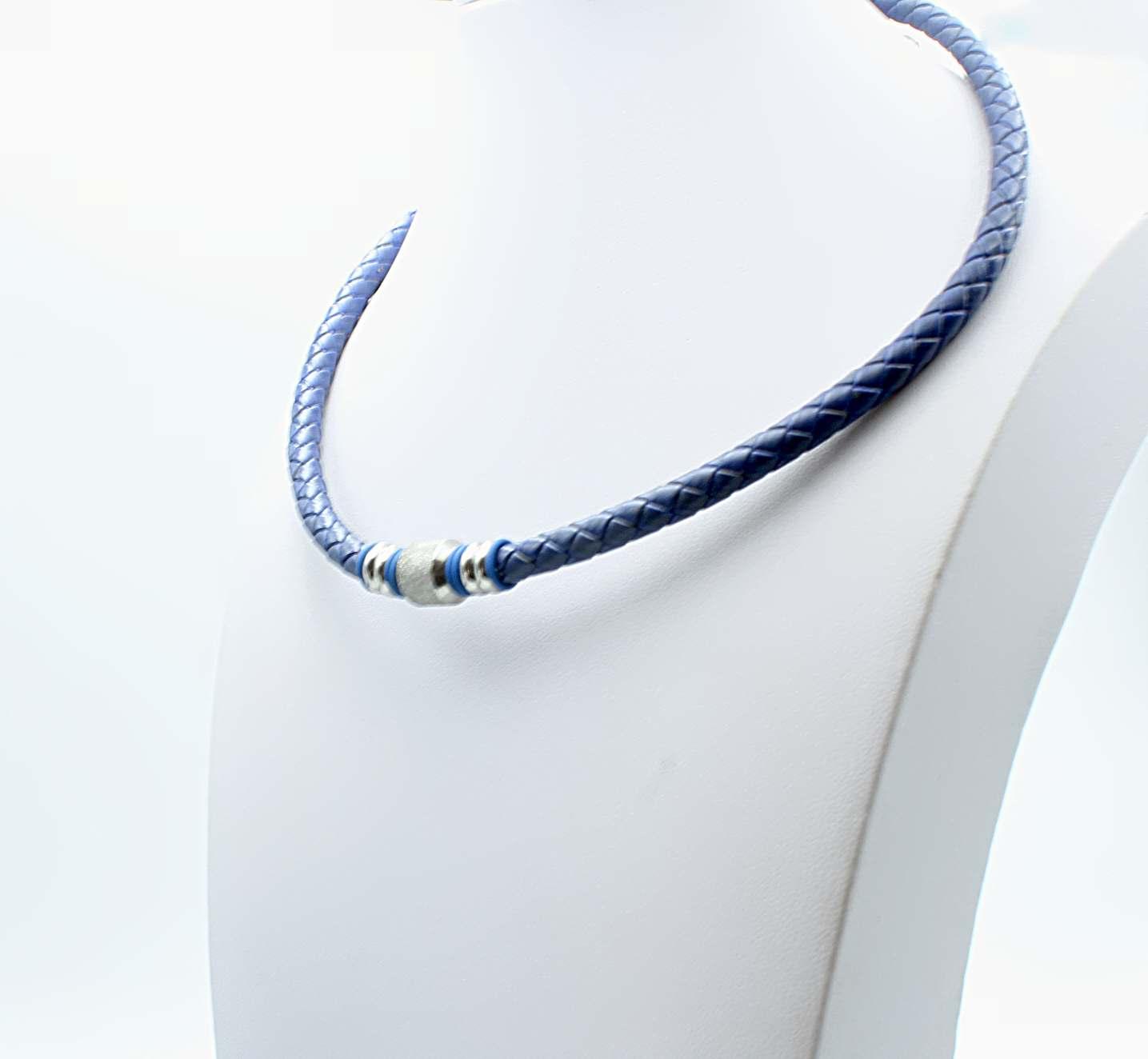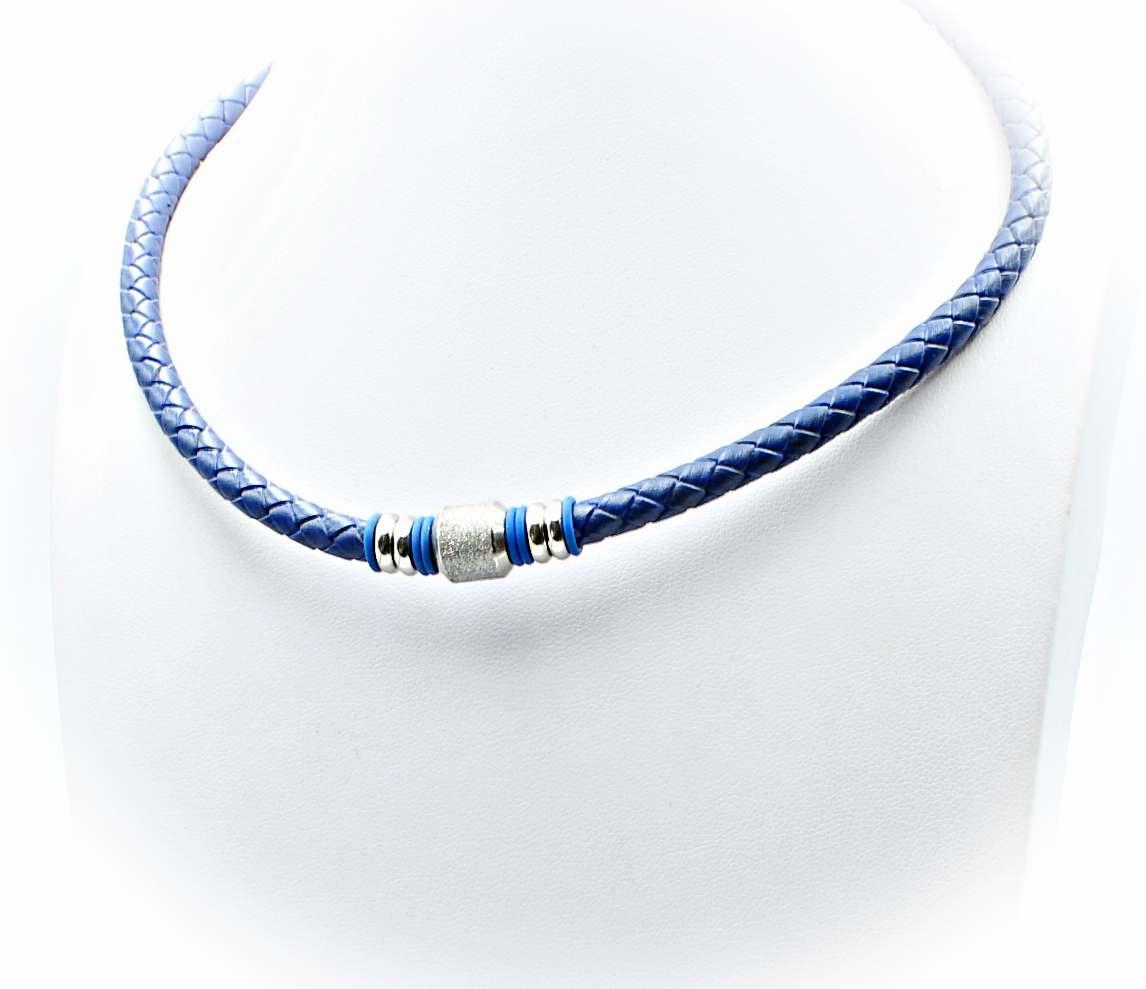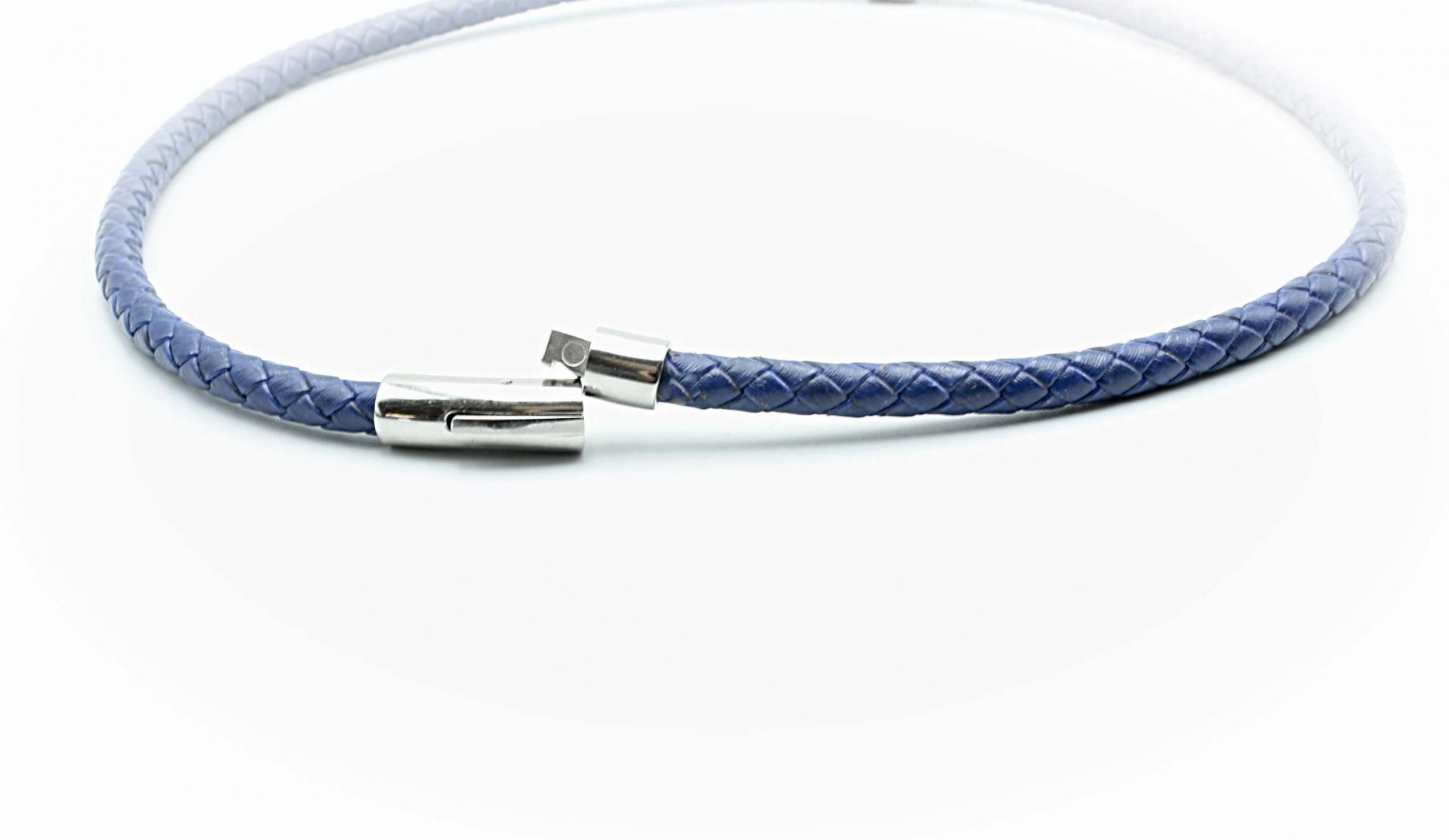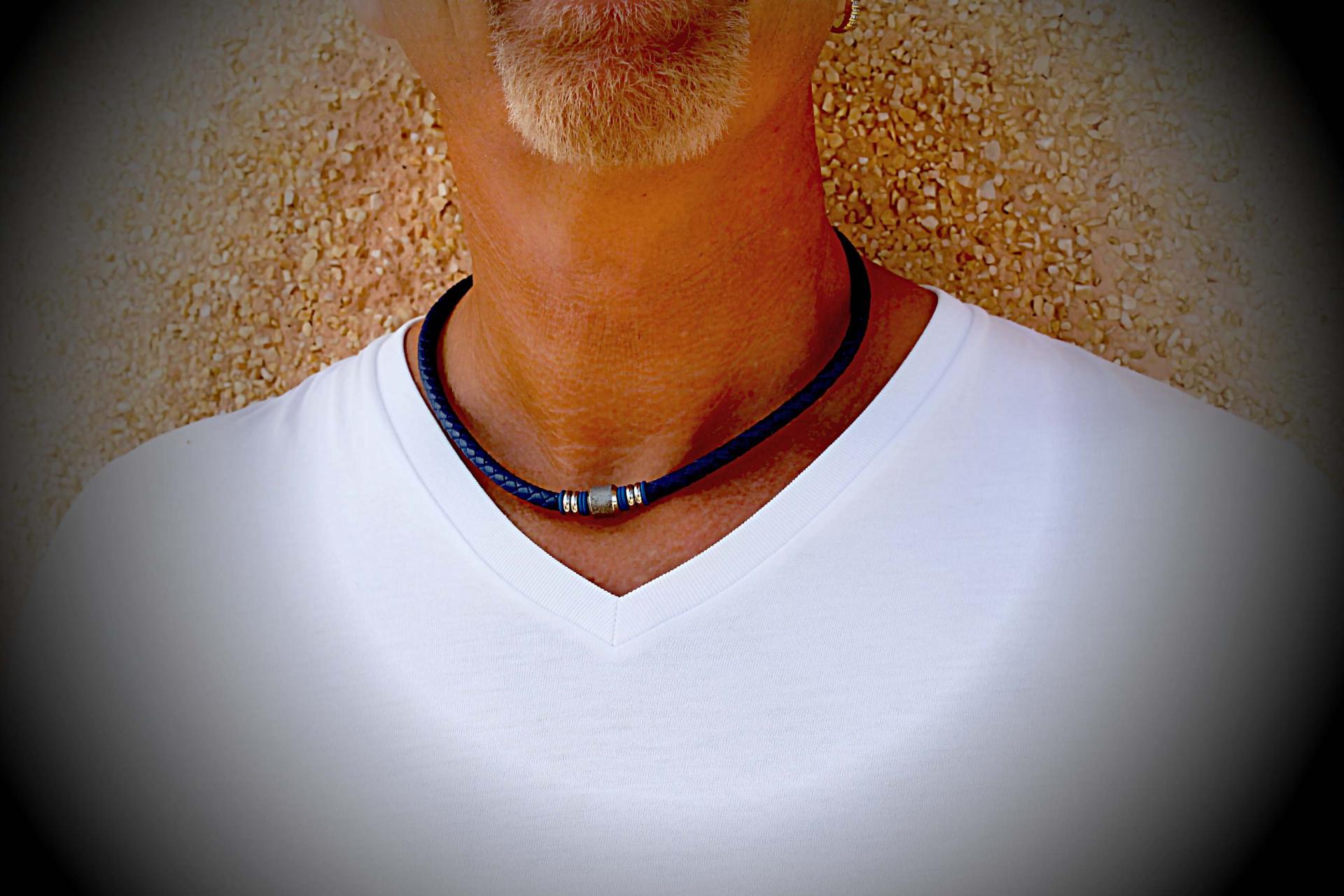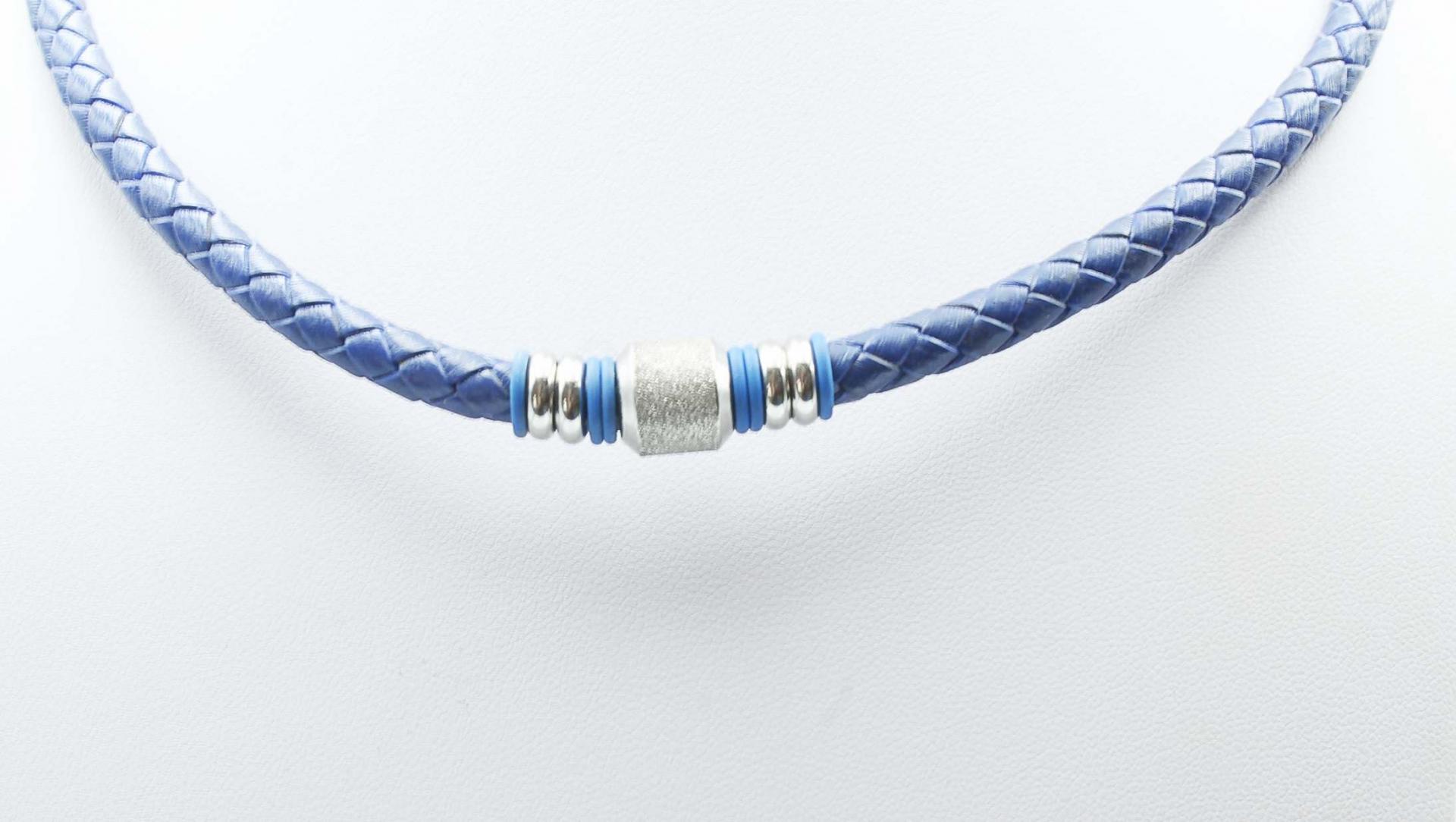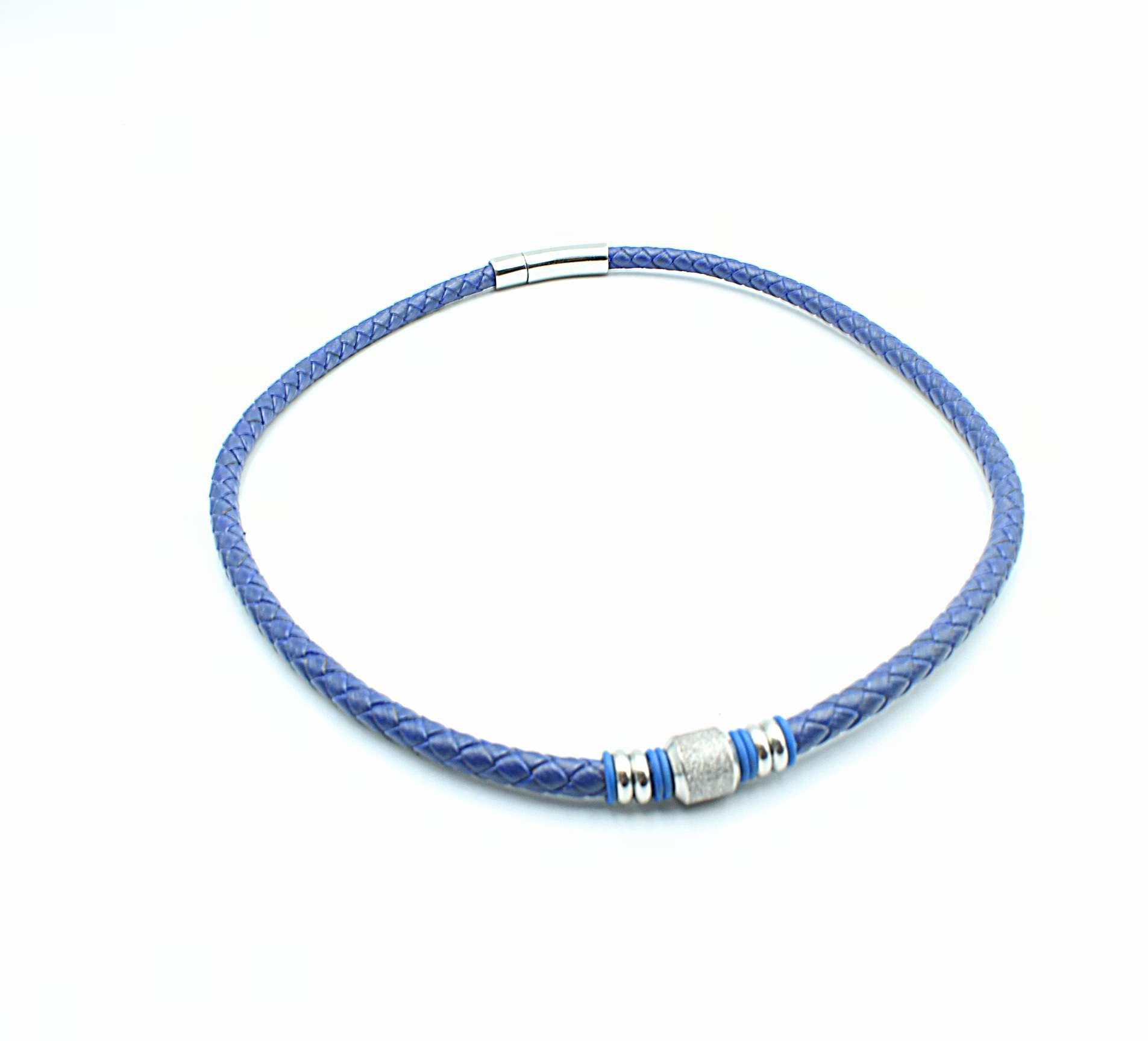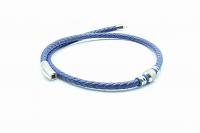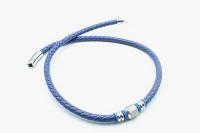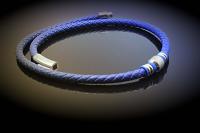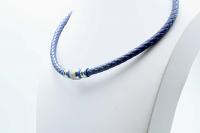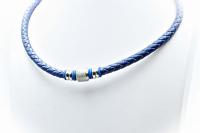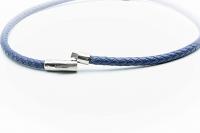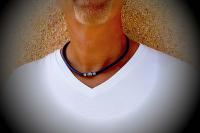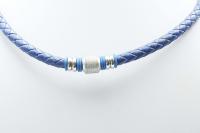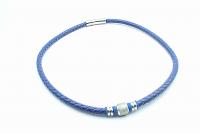 Contemporary Blue Genuine Leather Choker
Contemporary Blue Genuine Leather Choker
Designed by Chrissie C as a unique gift for a close friend, we have now introduced this urban contemporary style choker into our "WOW" collection.
Crafted to your length, we have used a 6mm braided blue genuine leather and finished it with a stainless steel bead featuring a sandblasted effect and flanked stainless steel spacer beads. We have finished your design with silicone detail in a matching blue theme.
You are unique so Chrissie C likes her designs to be stylish, modern and with an edgy twist. This choker is totally unisex in its design.
Your choker is crafted with a stainless steel bayonet clasp.
A great gift for any urban trend setting person.
We craft to length, so 46cm tends to be favoured by the ladies or small neck, and 48cm is a good fit for an average male size neck and 52cm is a good for a larger neck or if you like your choker to sit lower in the neckline