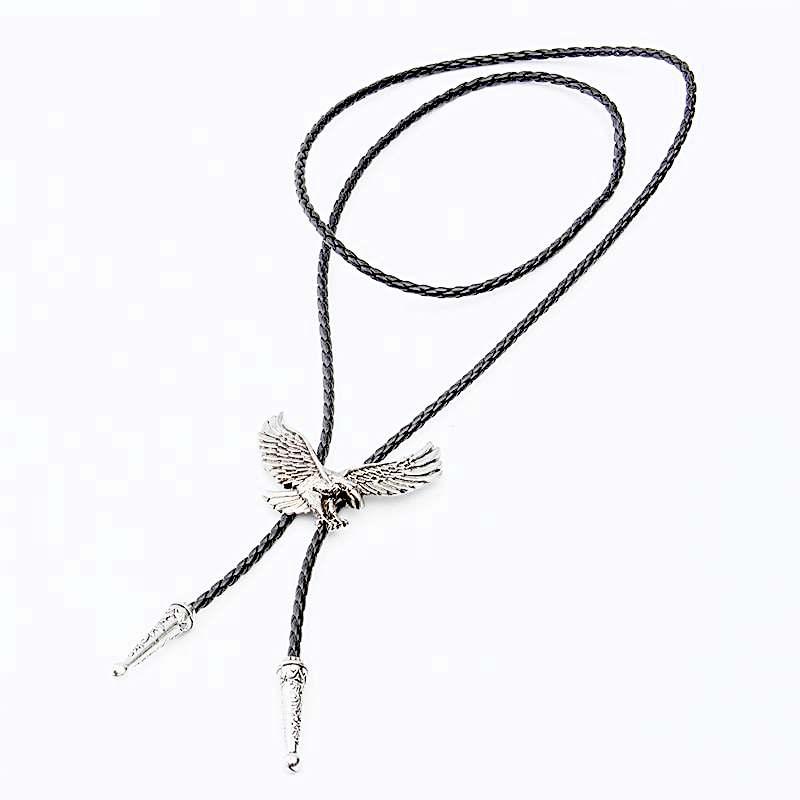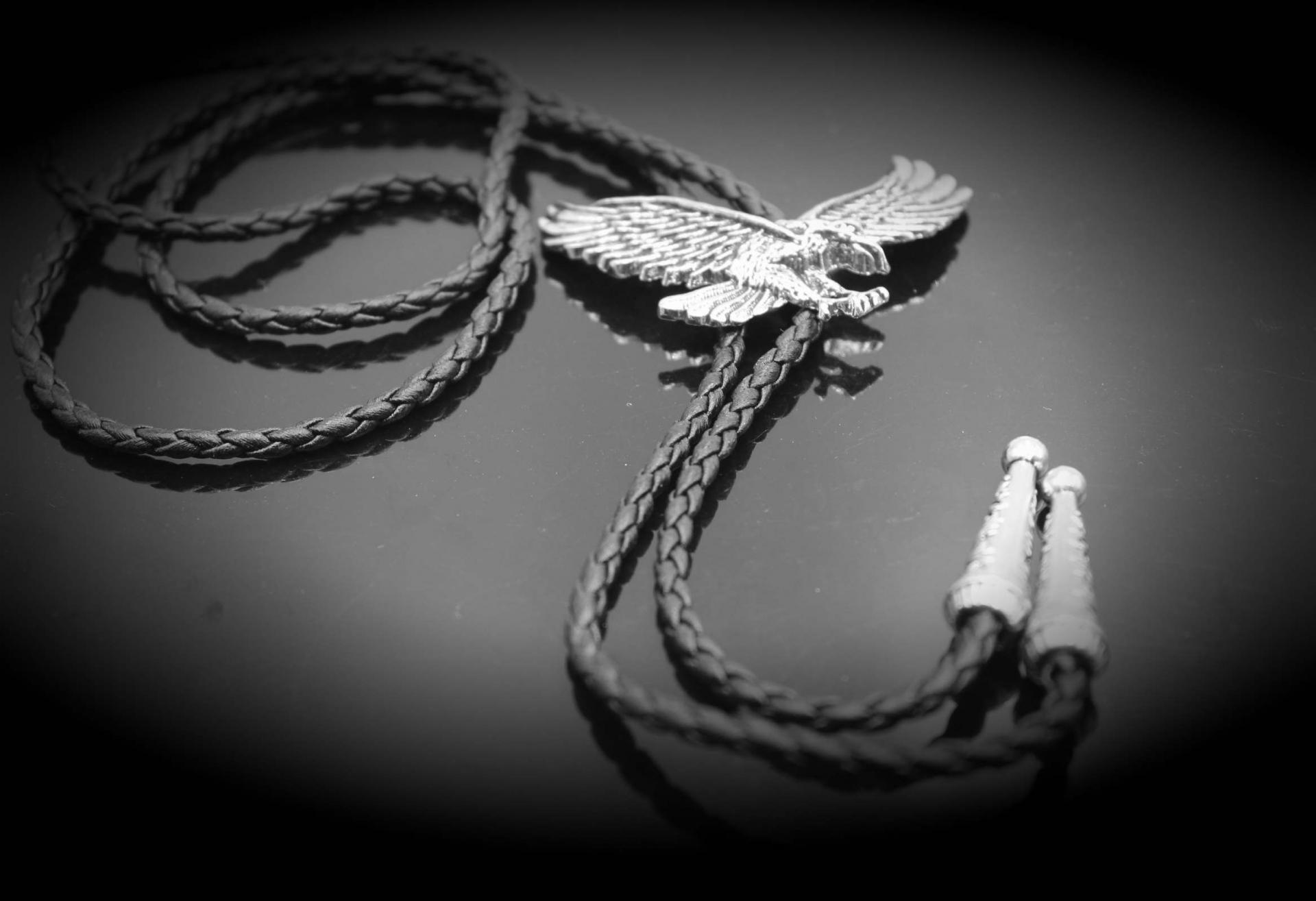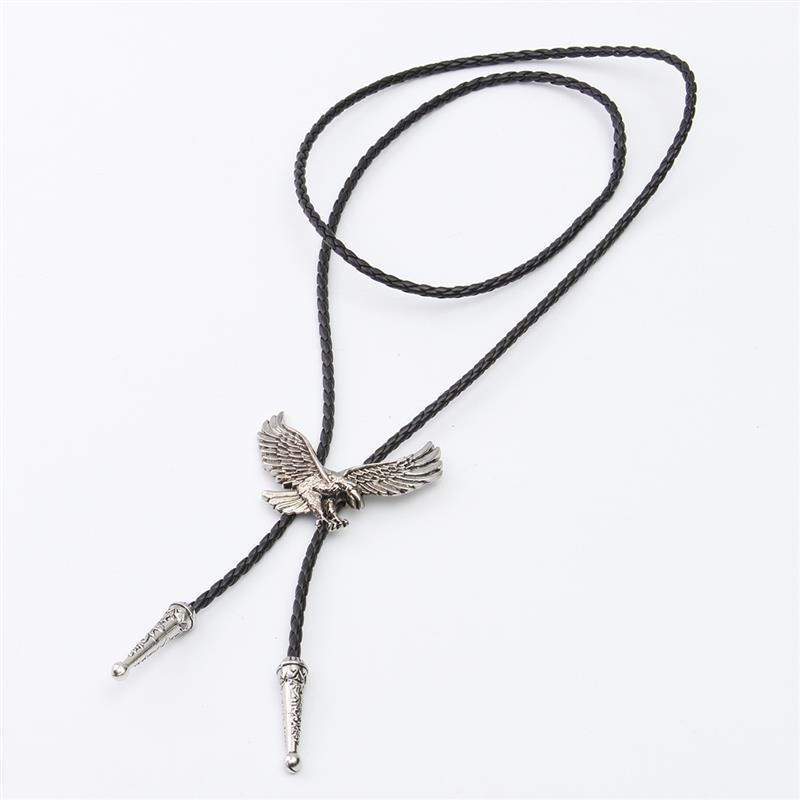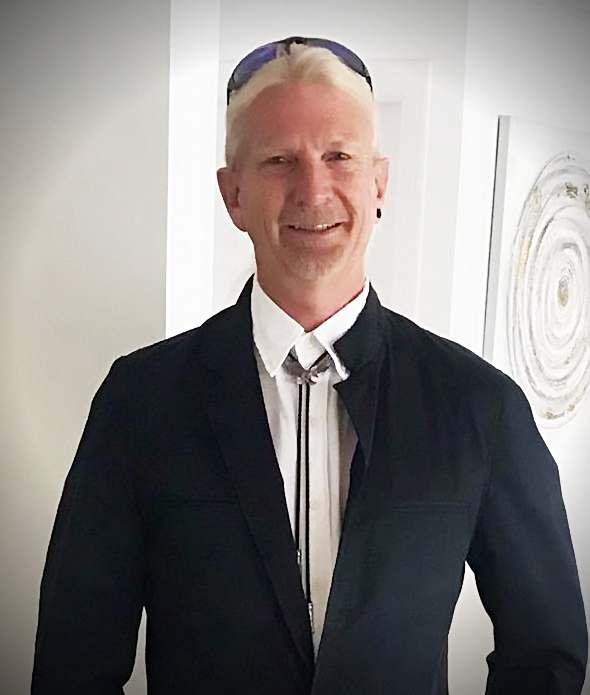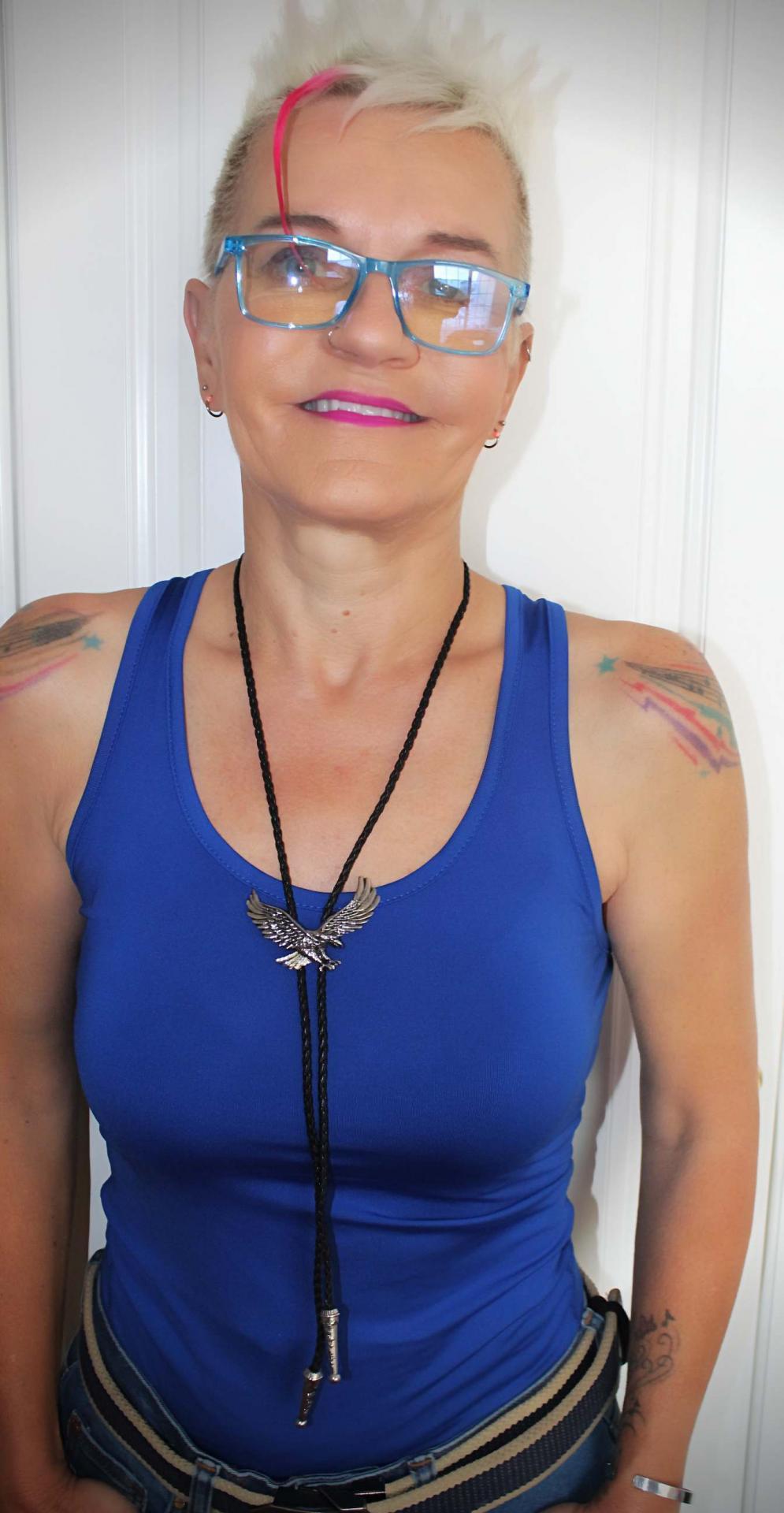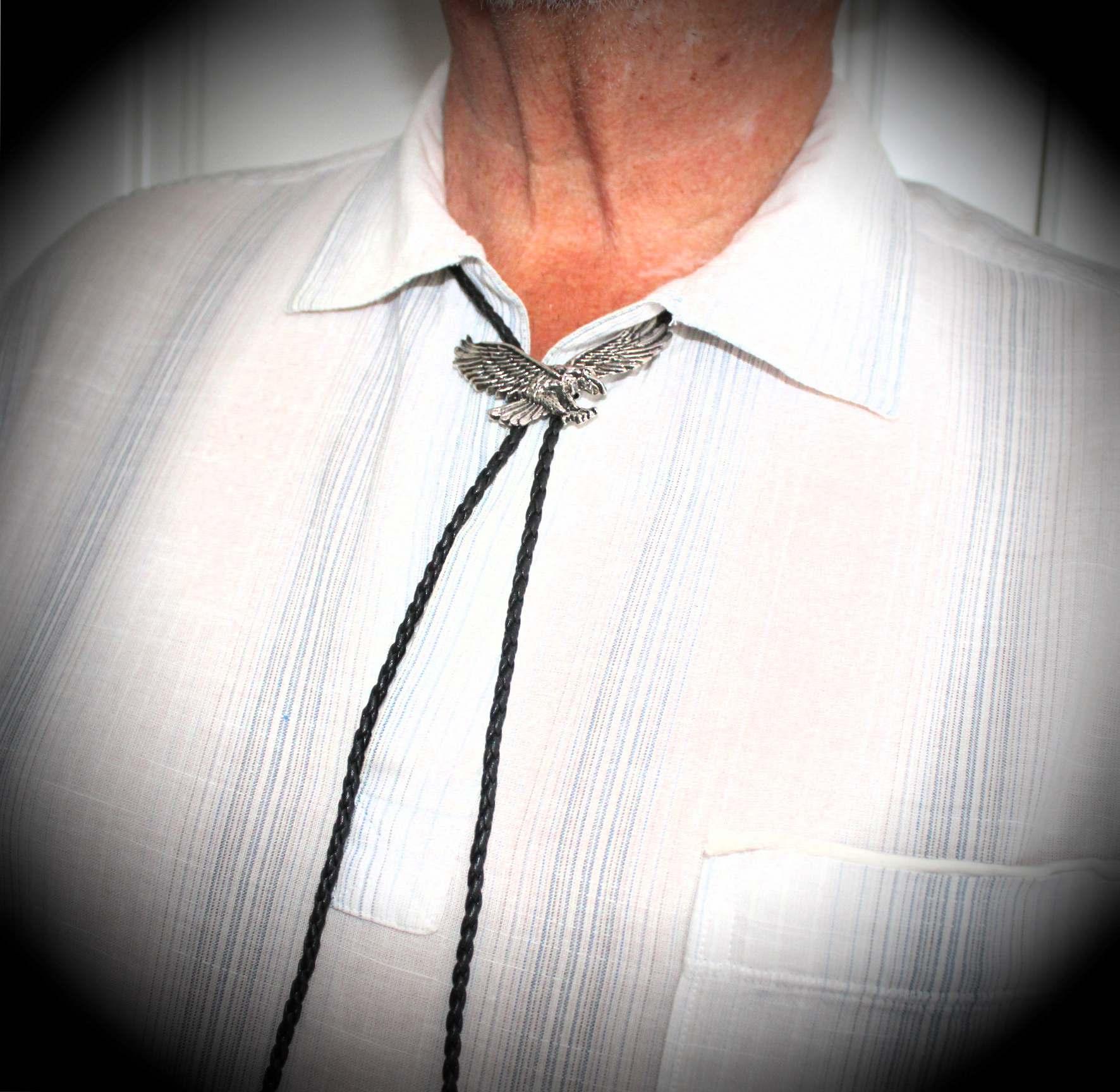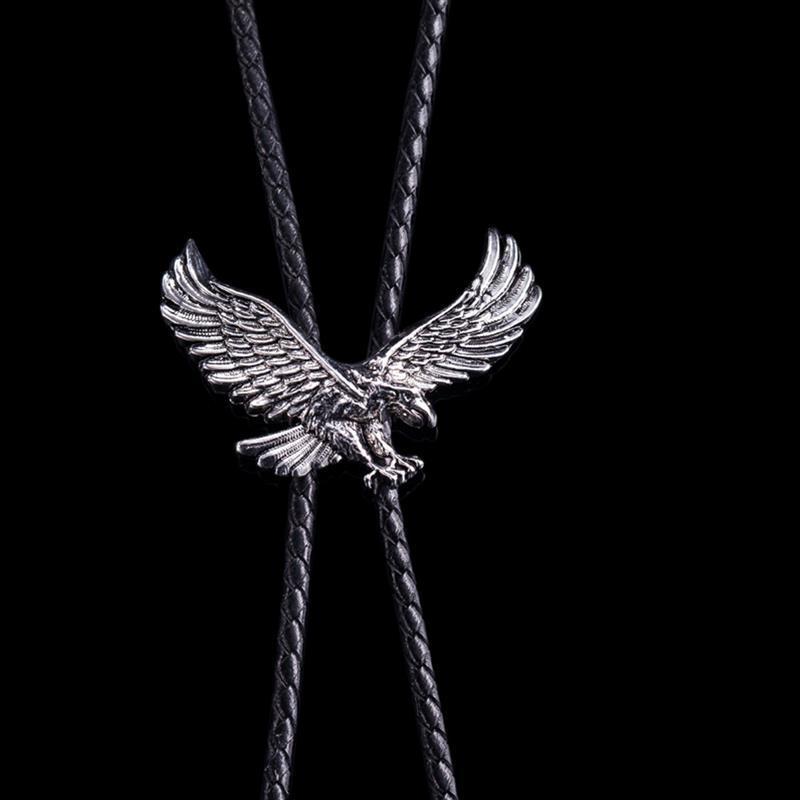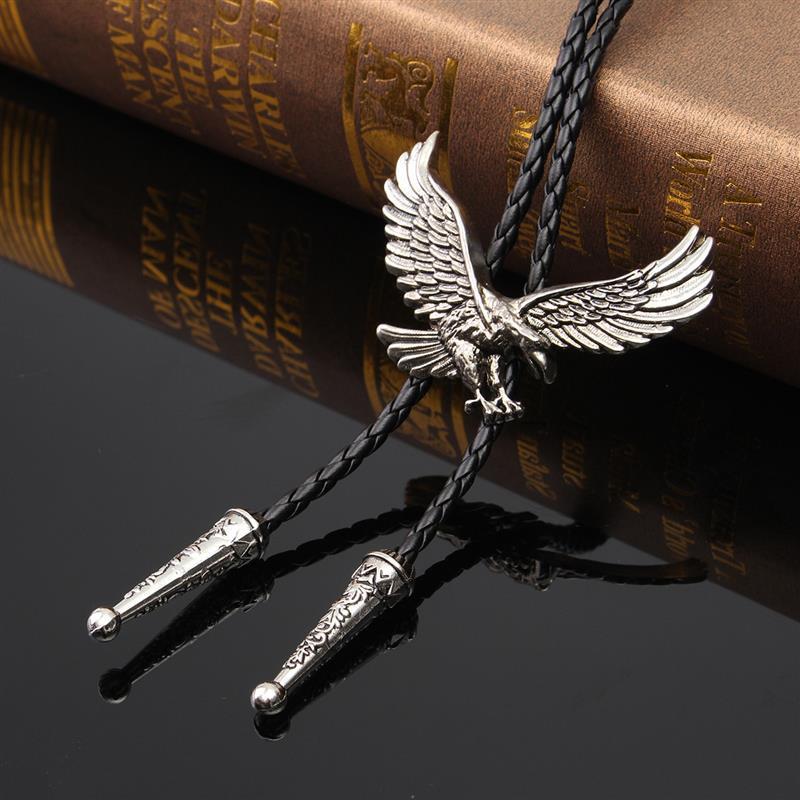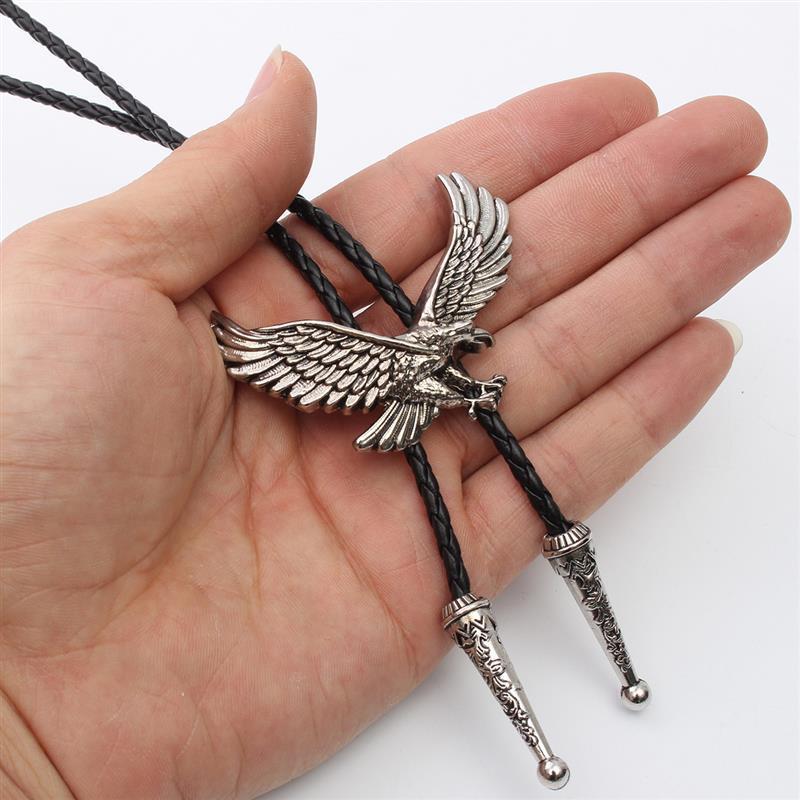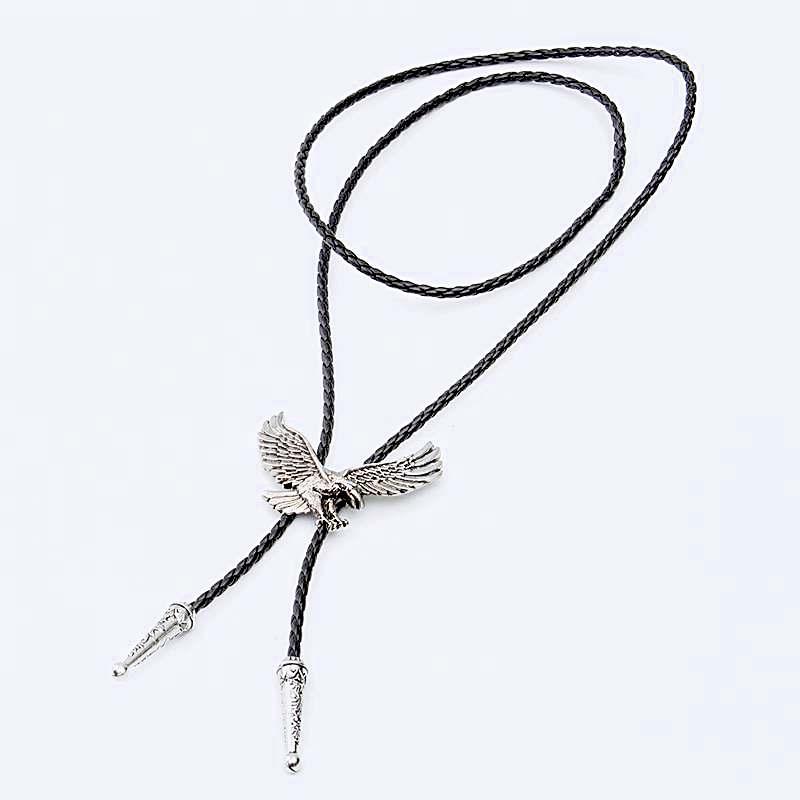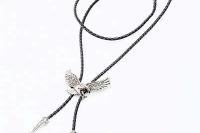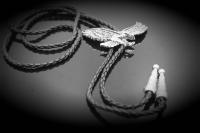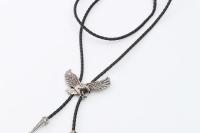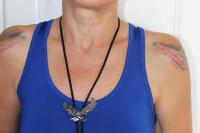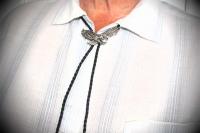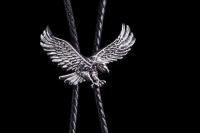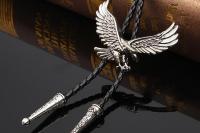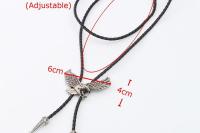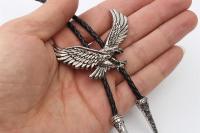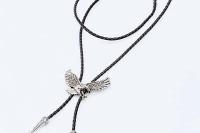 Cowboy Eagle Bolo Necktie
Cowboy Eagle Bolo Necktie from the Chrissie C WOW Jewellery collection.
The Bolo Tie or shoestring necklace is a part of everyday fashion accessories for men and women and can add a super cool look to your outfit.
Our Indian Eagle is definitely ready to fly and is added to a leather cord approx 92cm which is adjustable.
There are several great ways to wear a bolo tie that will highlight your individual style but remember, bolo ties are simple, you don't have to be a cowboy to wear
Wearing a bolo tie as a statement piece with your regular wardrobe is a great way to add some quick flair to your outfit. Here are a few ways to wear a bolo tie. There is no correct or wrong way to wear a bolo tie but just wear it proudly!!
Pair your denim jacket with a bolo tie and combine it with jeans and a pair of boots to give yourself a fun casual look.
Wear your bolo beneath the collar of button-up shirts.
Wear a bolo tie with a t-shirt and wear the slide low. Casual shirts paired with shorts or shorter skirts will make the bolo more like an accessory than formal neck-wear. Also, wearing the slide halfway or lower will make it look more like an accessory than a tie.
Eagle: Alloy 6 x 4cm