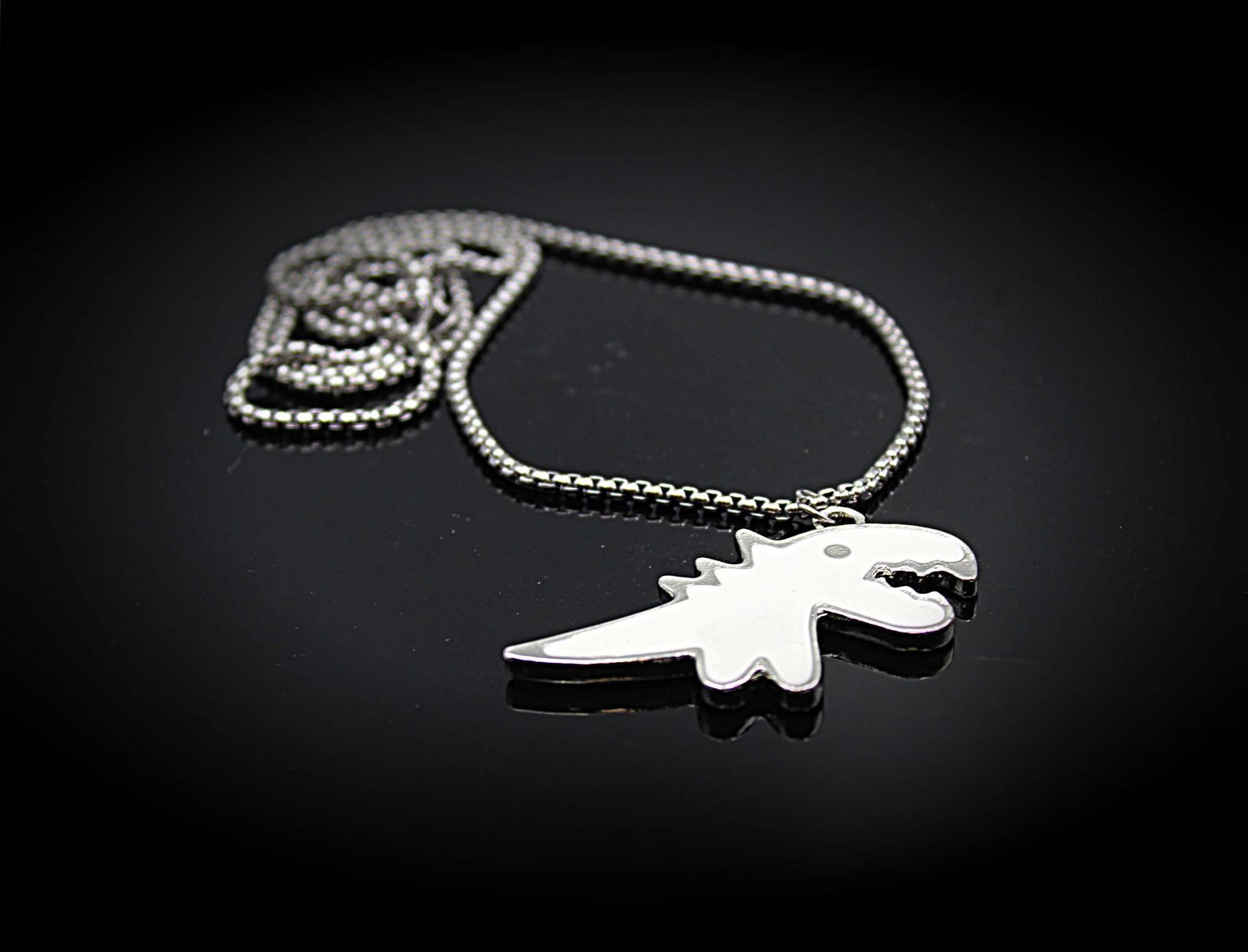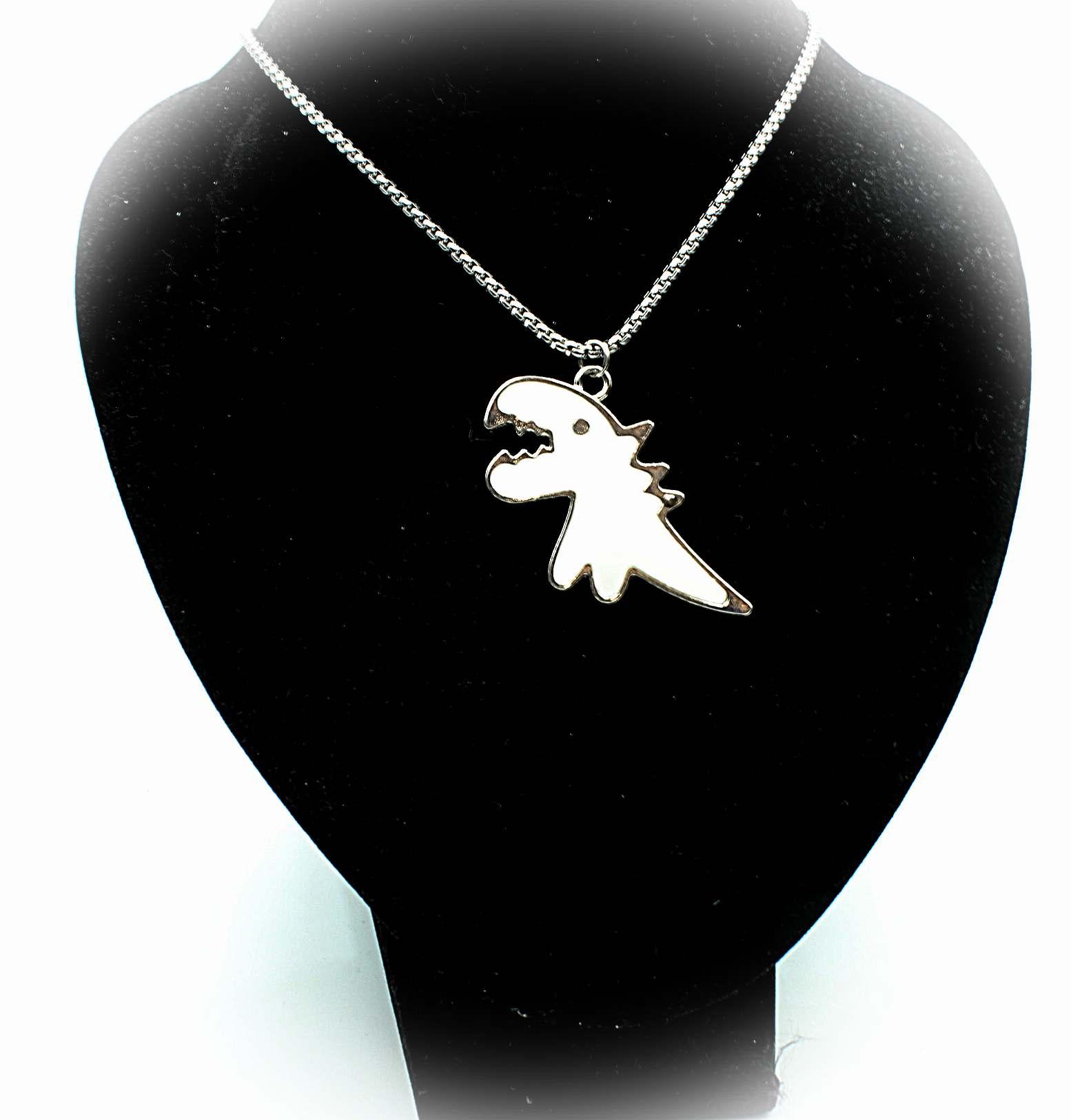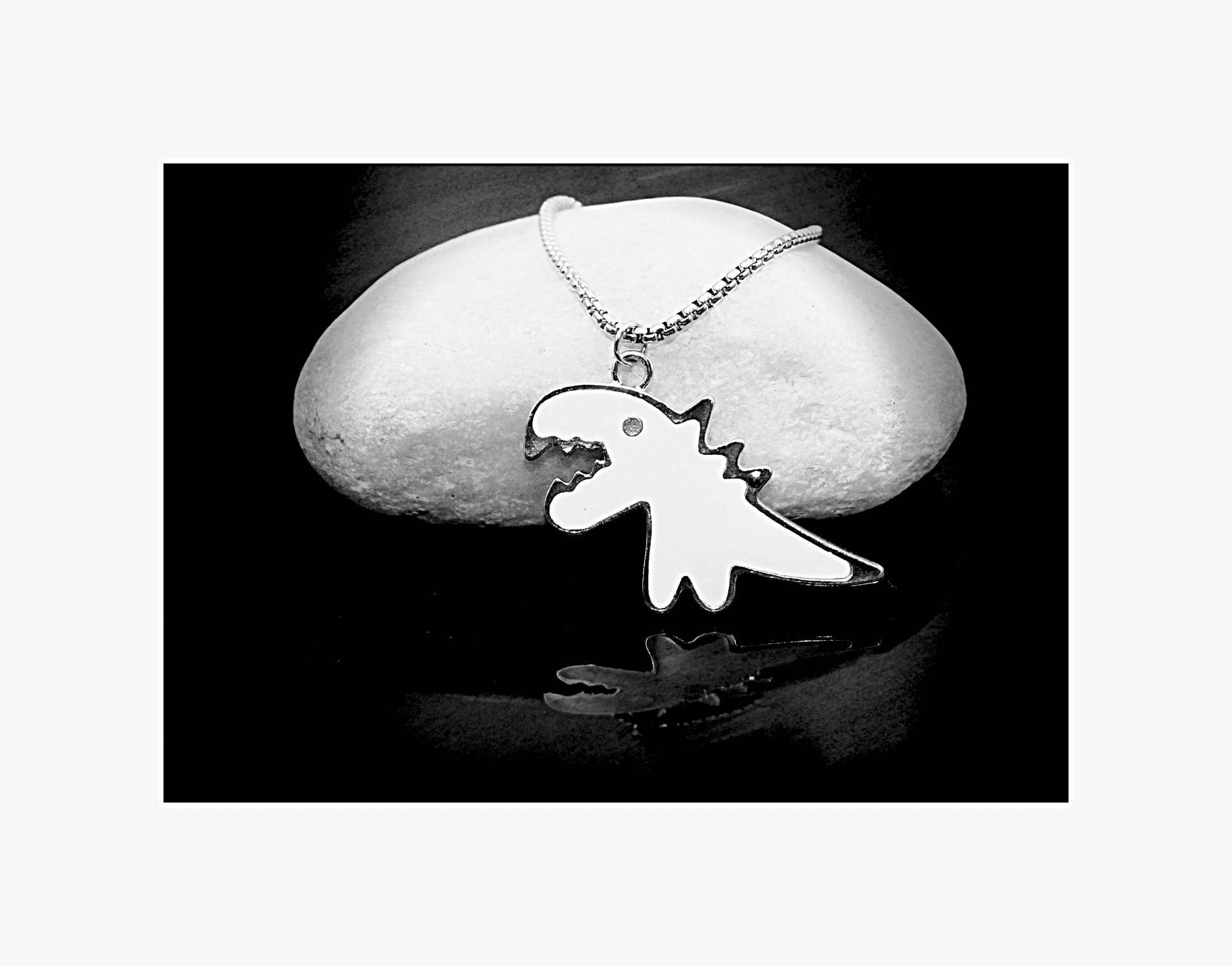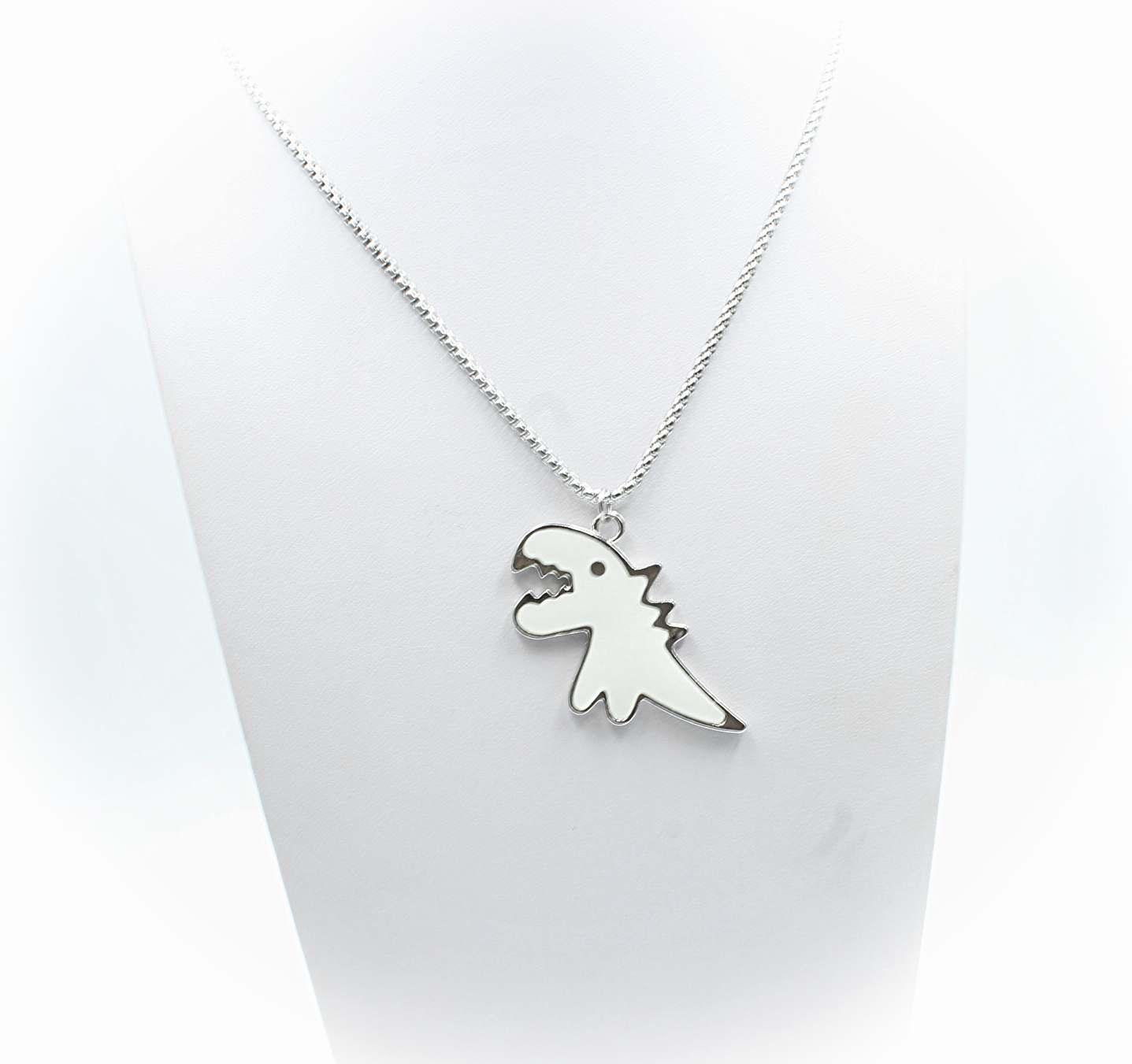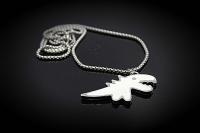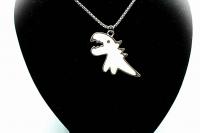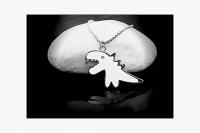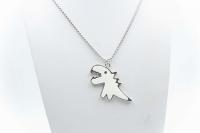 Dinosaur Enamel & Stainless Steel Pendant
Dinosaur Enamel & Stainless Steel Pendant 
A groovy white dinosaur pendant craft in stainless steel and a white enamel finish
The fact you are looking at this pieces means you are as unique as dinosaur jewellery!

The biggest attraction of dinosaur pendants is that they are very unique.  Once you start to wear your dinosaur pendant, you will notice that everyone will appreciate your style sense and your friends will love your quirky styling.
It will make you look different and stand out from the rest of the public. You can easily wear your dinosaur pendant with any outfit.
We have teamed our dinosaur up with a 70cm stainless steel box chain.
Dinosaur: Approx: 5cm x 3cm
Chain: Stainless Steel - 70cm