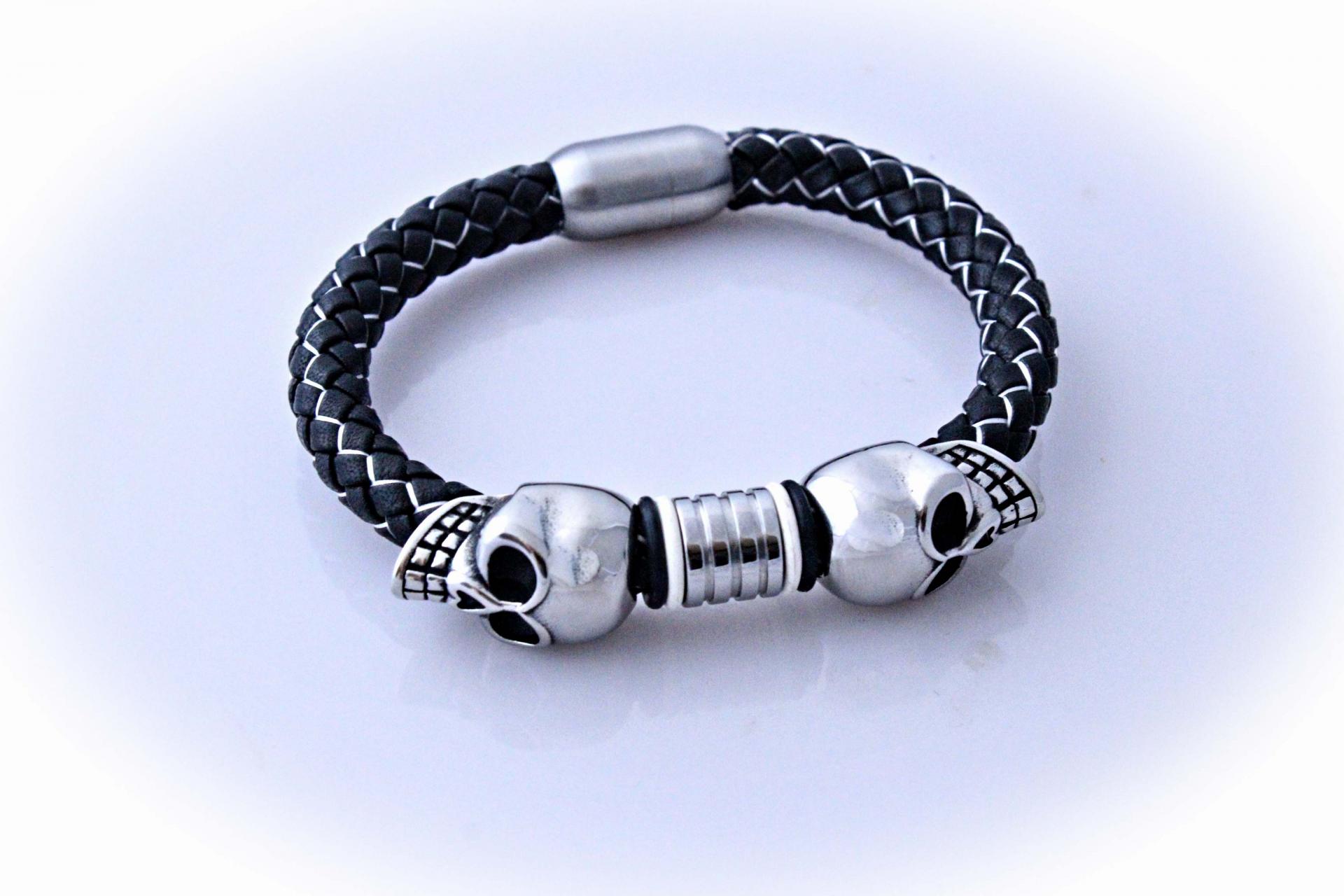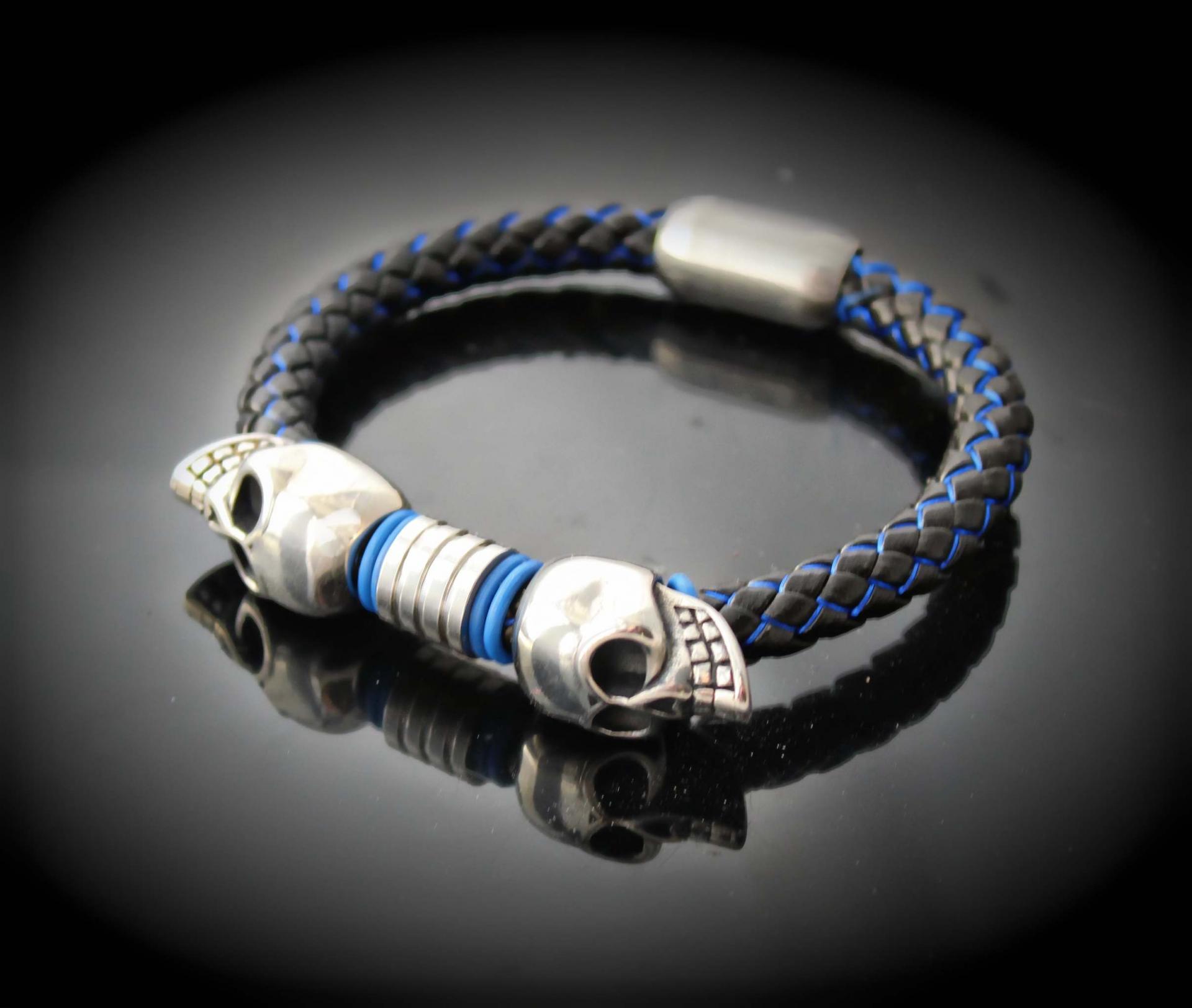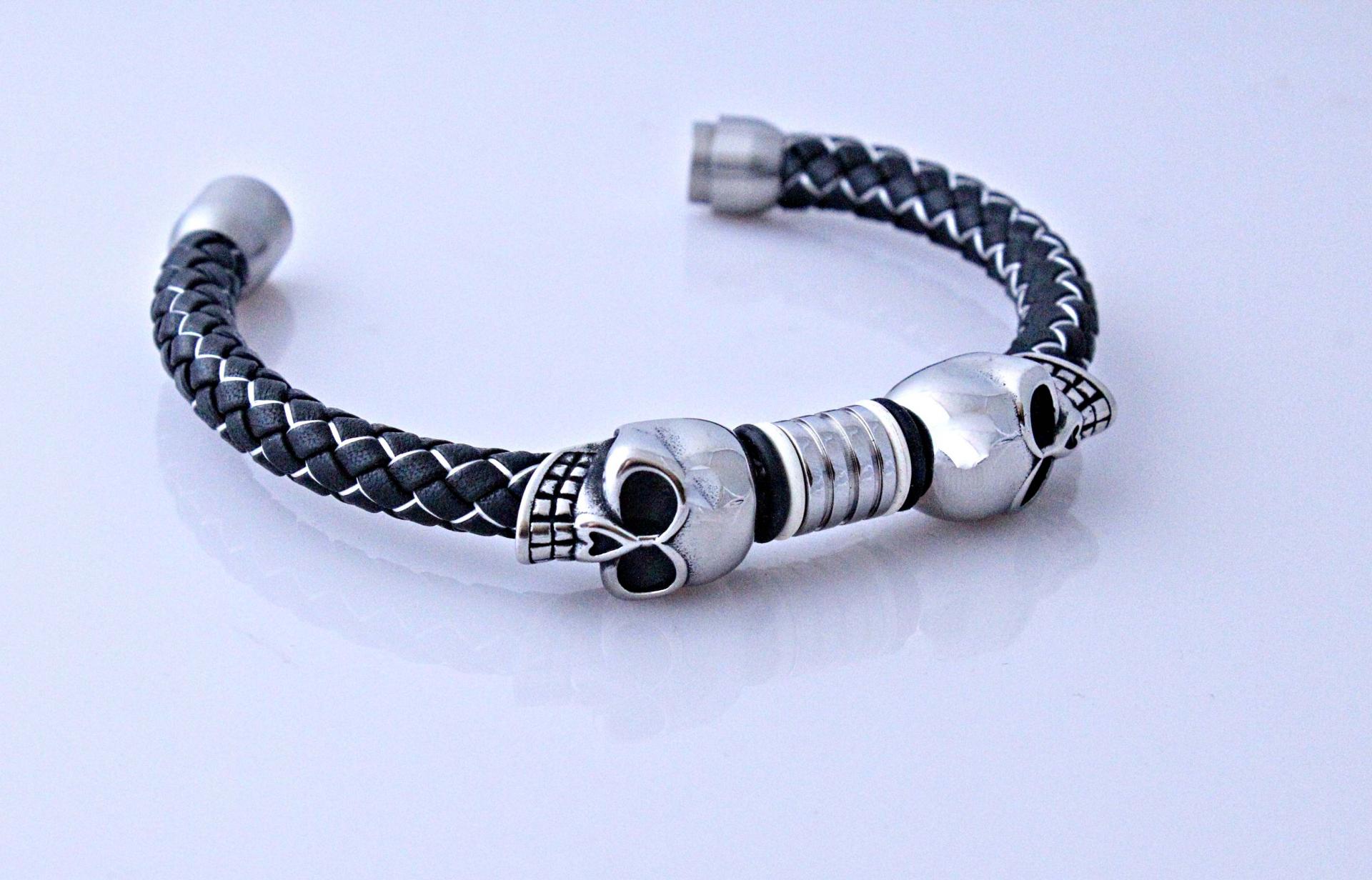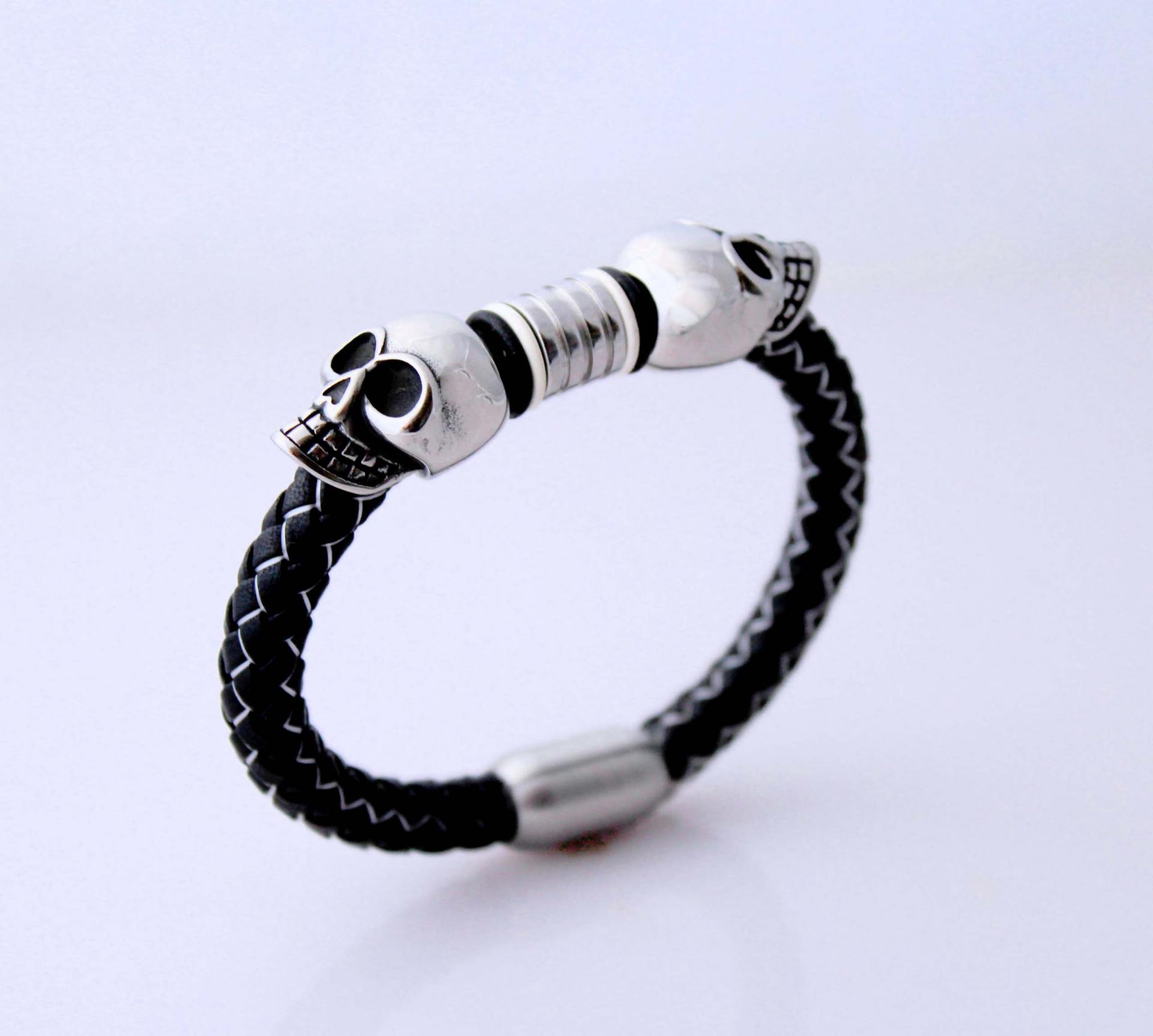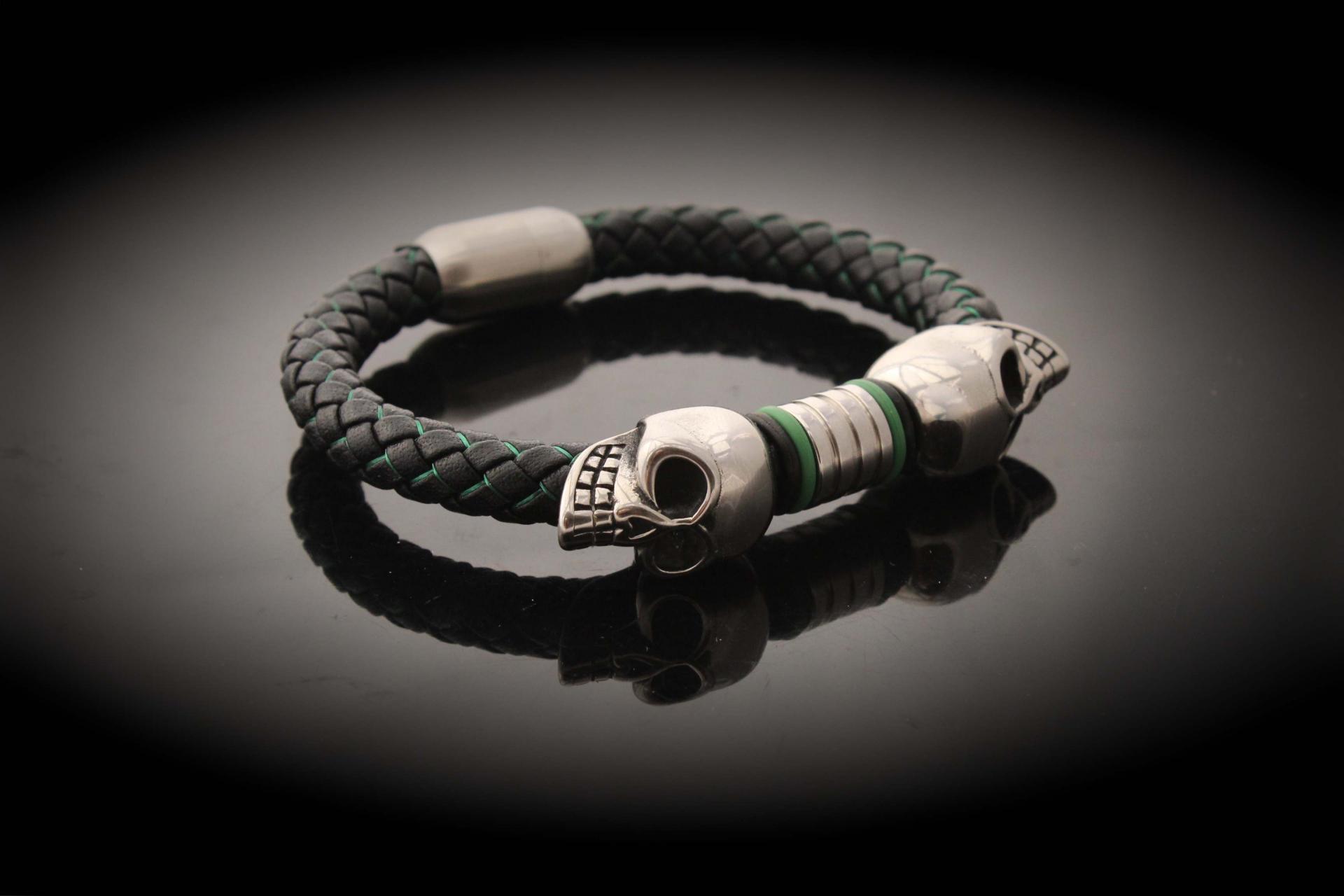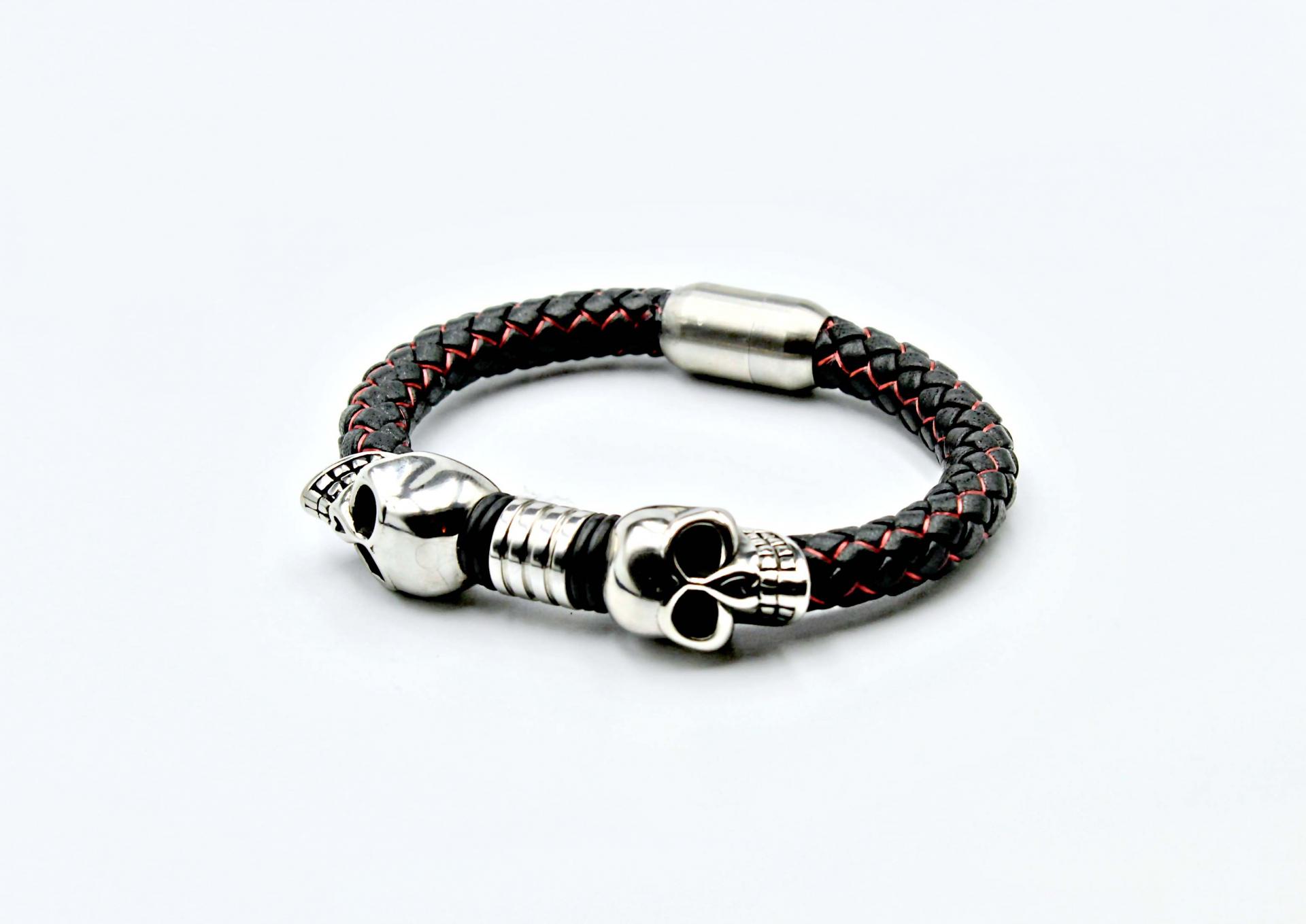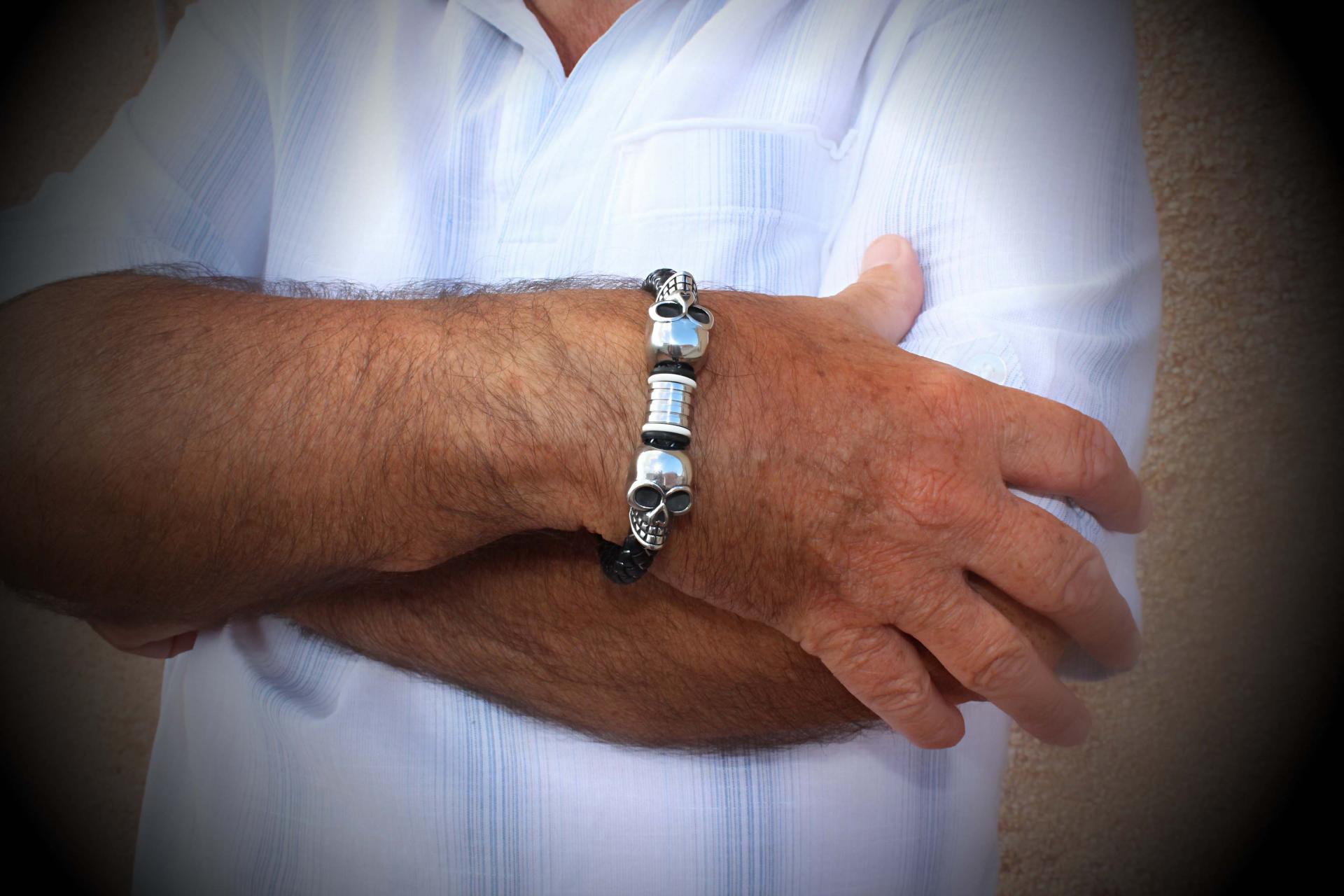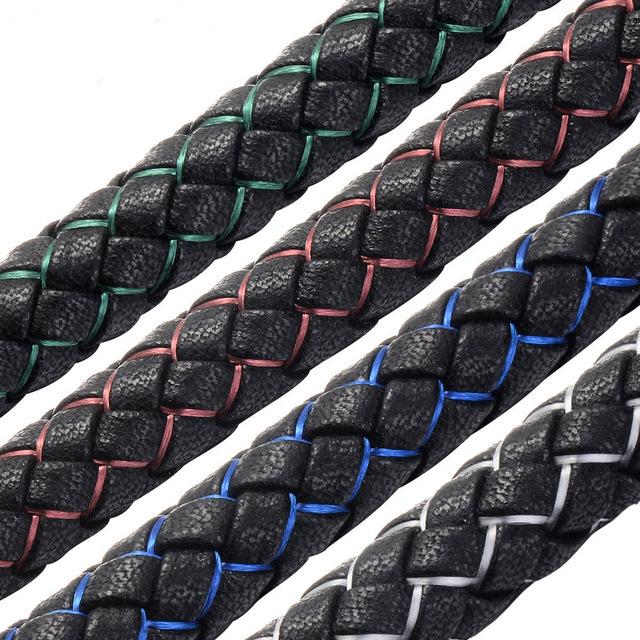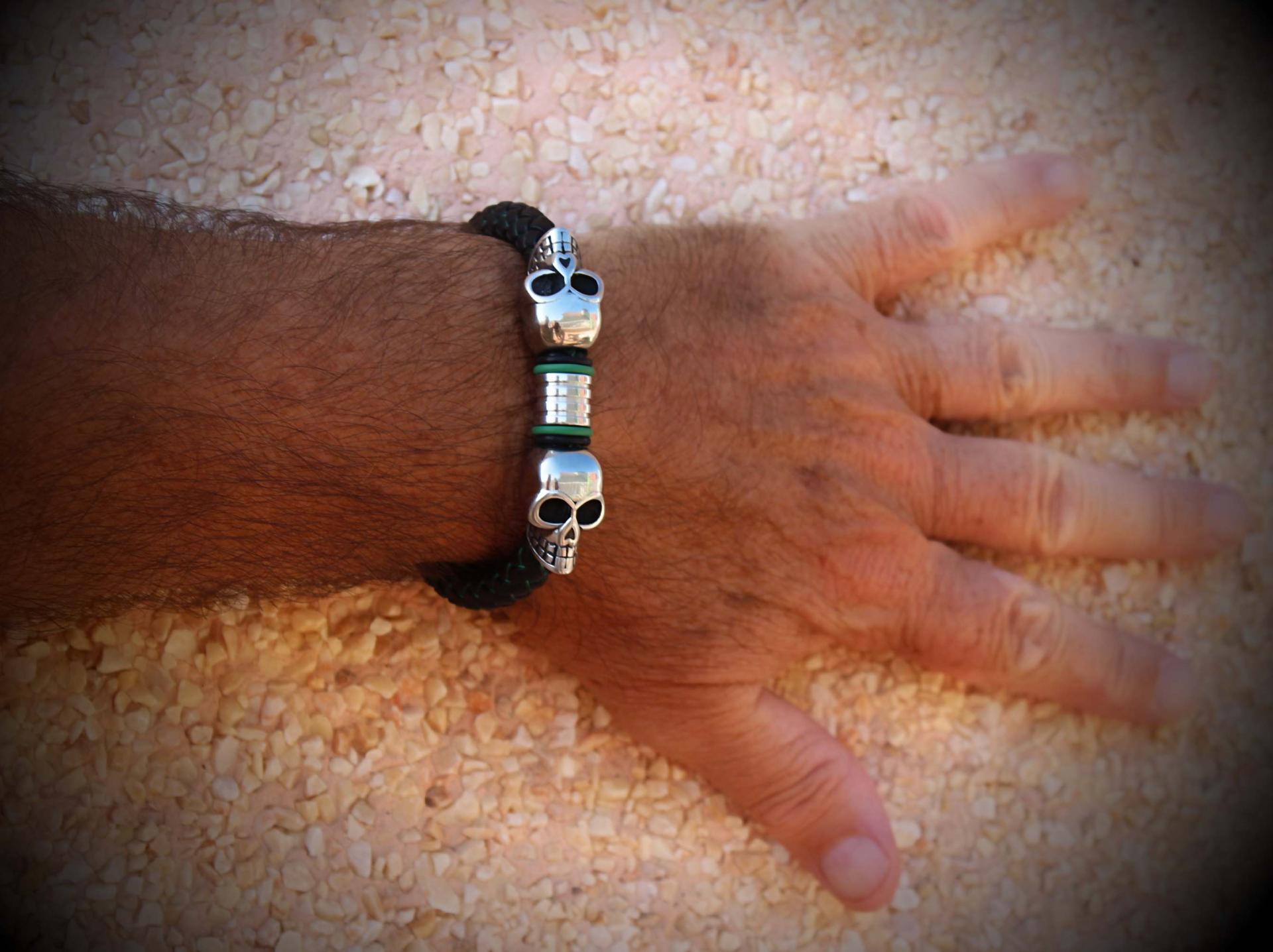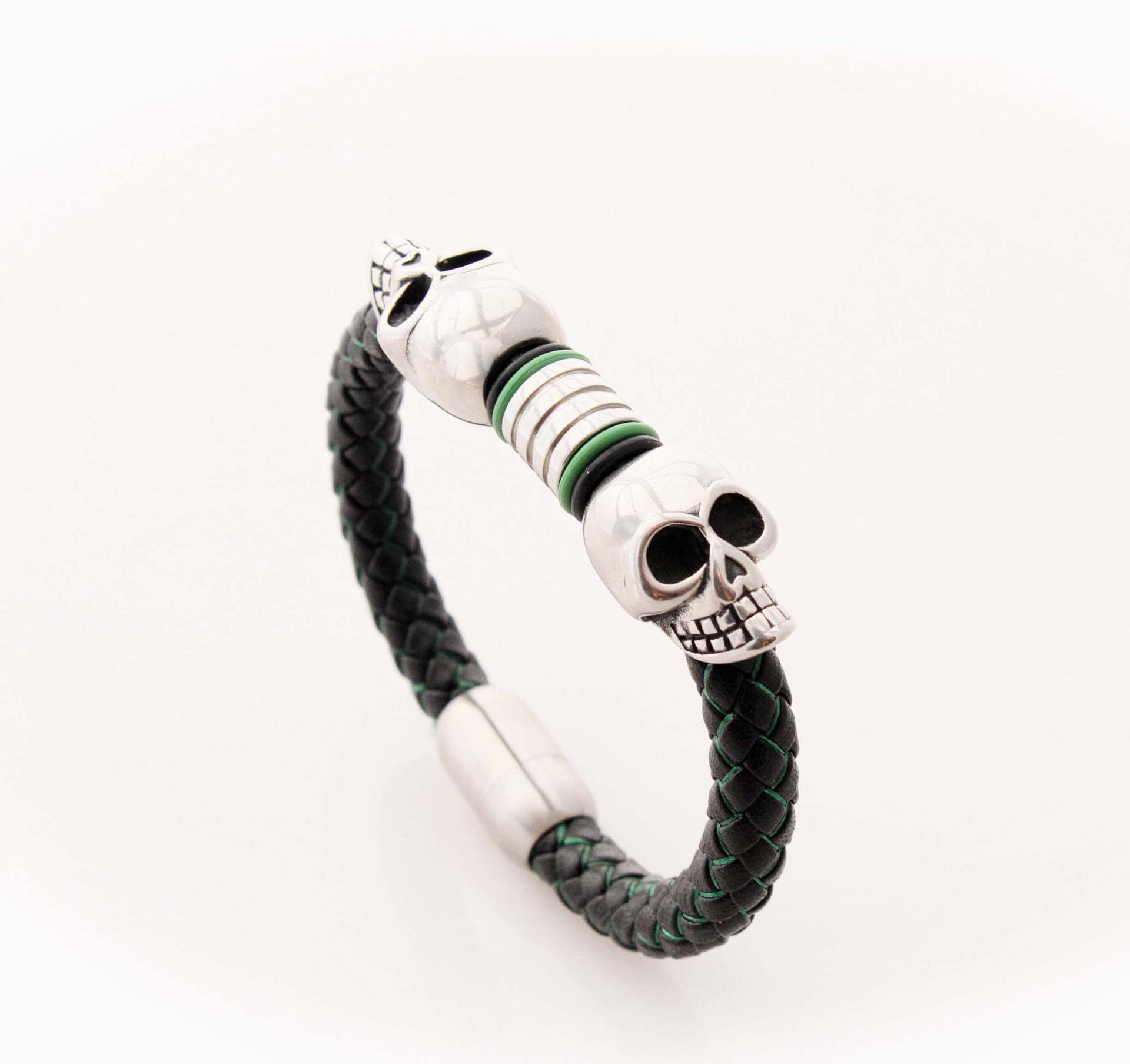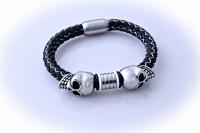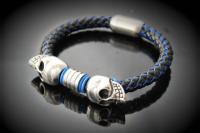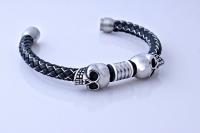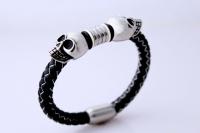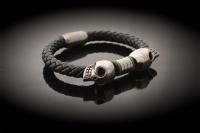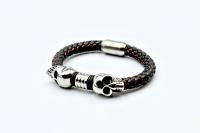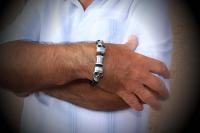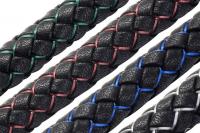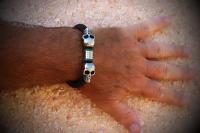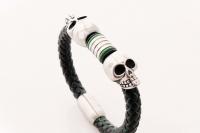 Double Skull Silk  Leather & Steel Bracelet - Customise!
Double Skull Silk  Leather & Steel Bracelet - Customise!

Choose Your Colour & Length

This is a bracelet that will be crafted to your colour choice and length of leather so it is unique to you!

For this listing we are using a funky braided 8mm genuine leather with a silk thread interwoven into it. 

There is a colour choice of :

black & White /  Black & Green, Black & Blue, Black & Red and i will match the silicone O rings to your choice.[ (If you would like 2 colour O Rings, Please message me your colour preferences at time of order)](https://www.wowjewelleryonline.com/contact)

The 2 skulls are a hefty stainless steel! (Bracelet weight is 52g)

Funky, spooky and downright oozing with attitude this double skull bracelet is the perfect accessory for any skull lover!

Now the fun begins!...Choose your bracelet length,  choose your leather style and choose the colour "O rings you would like!

Your bracelet will be crafted using the spacer flanked by the coloured silicone O rings and finished with a stainless steel strong barrel magnet clasp

A contemporary urban bracelet .  If you prefer smaller skulls, please check our[ baby skull bracelet](https://www.wowjewelleryonline.com/product/baby-skull-silk-leather-bracelet-customise) using 6mm skulls and a 6mm cord which is perfect for the small wrist or for the ladies

The stainless steel detail gives these real leather bracelets a unique and distinctive urban look.

We love stainless steel as its such a durable material and will not fade or tarnish.  Couple with genuine leather, this is a quality bracelet and will come in a gift pouch.

 

SIZING
To ensure you get the perfect fit for your styling...

1: Measure your wrist with a flexible tape, strip of paper or piece of string , where you would normally wear the bracelet. The tape should be firm around the wrist but not tight.

 2: If you are using a strip of paper or cord, mark your size with a pen or pencil then use a ruler to measure the length. That would be your exact wrist size.

 3: To find your bracelet size , just add your wrist size with the appropriate measurements below.

GUIDE, ADD cm(s)TO WRIST SIZE
For a Snug Fit Add 1.5cm
For a Comfort Fit. Add 1.5 to 2cm
For a Loose Fit Add 2 to 2.5 cm

For example, if you have a 17cm wrist and like a comfort fit, choose 18.5cm - 19cm braclet size from the drop down list.

CARE FOR YOUR LEATHER BRACELET

We advise with all leather products to avoid bathing/showering in them and avoid wearing whilst  swimming or engaging in water based activities to preserve the leather.