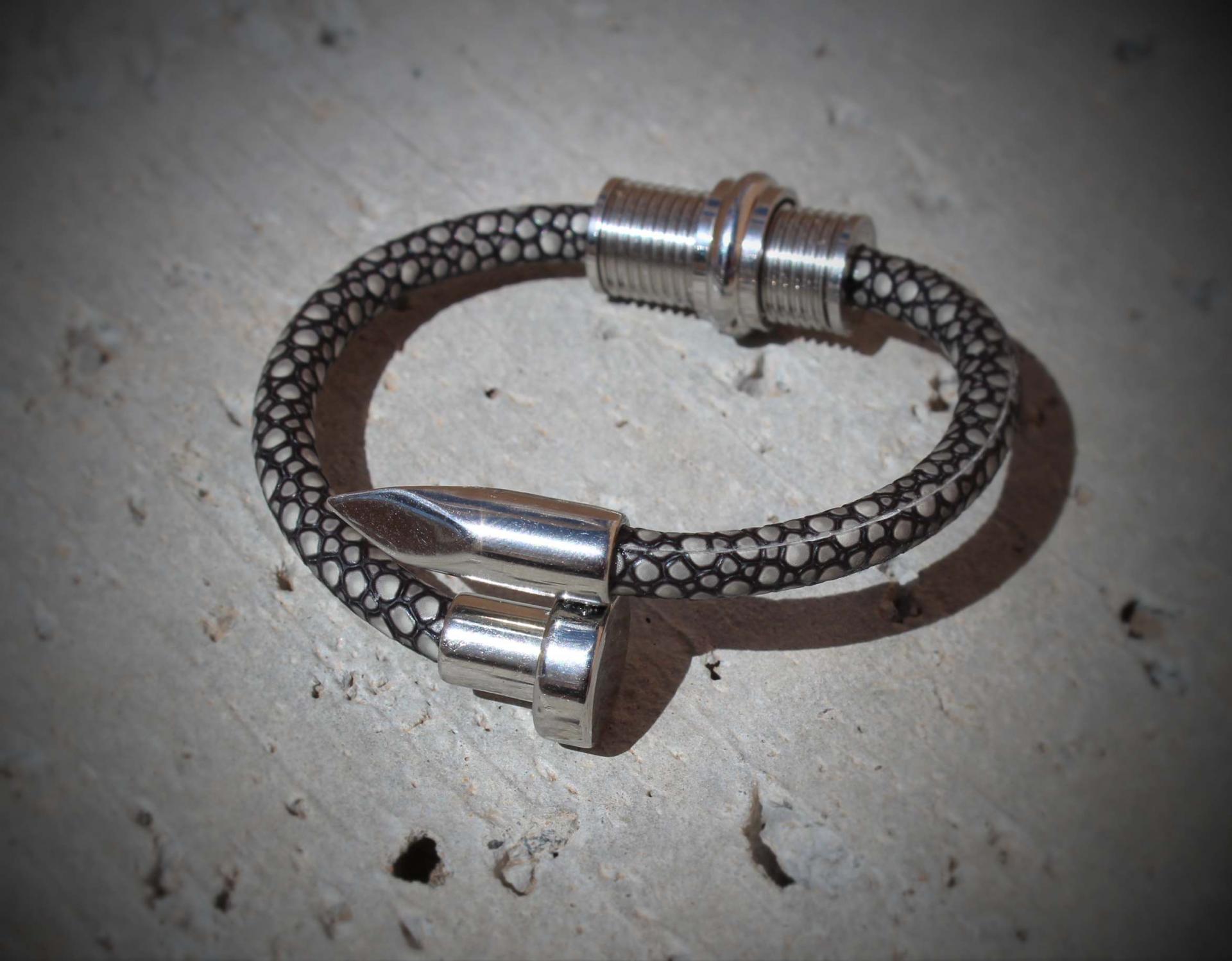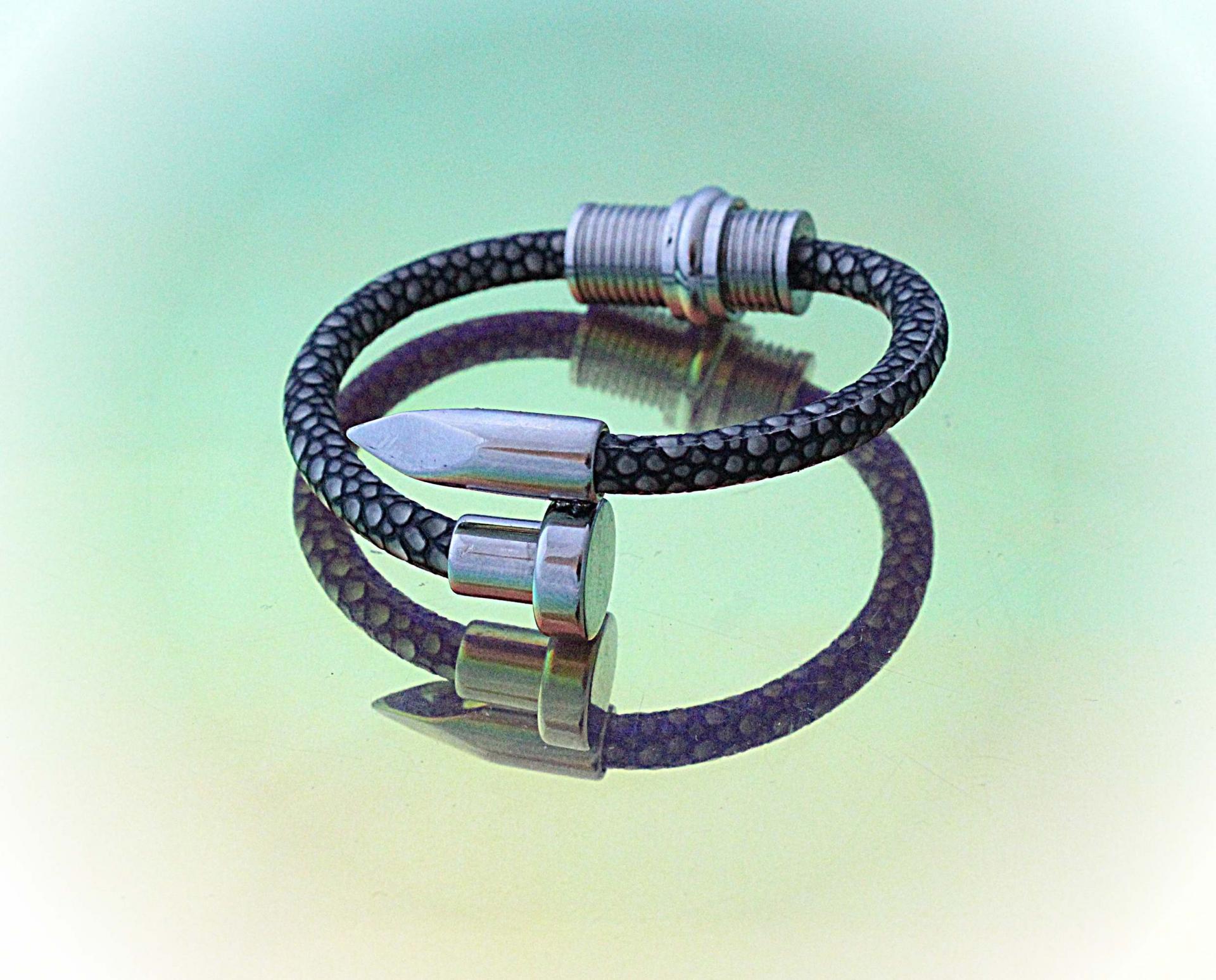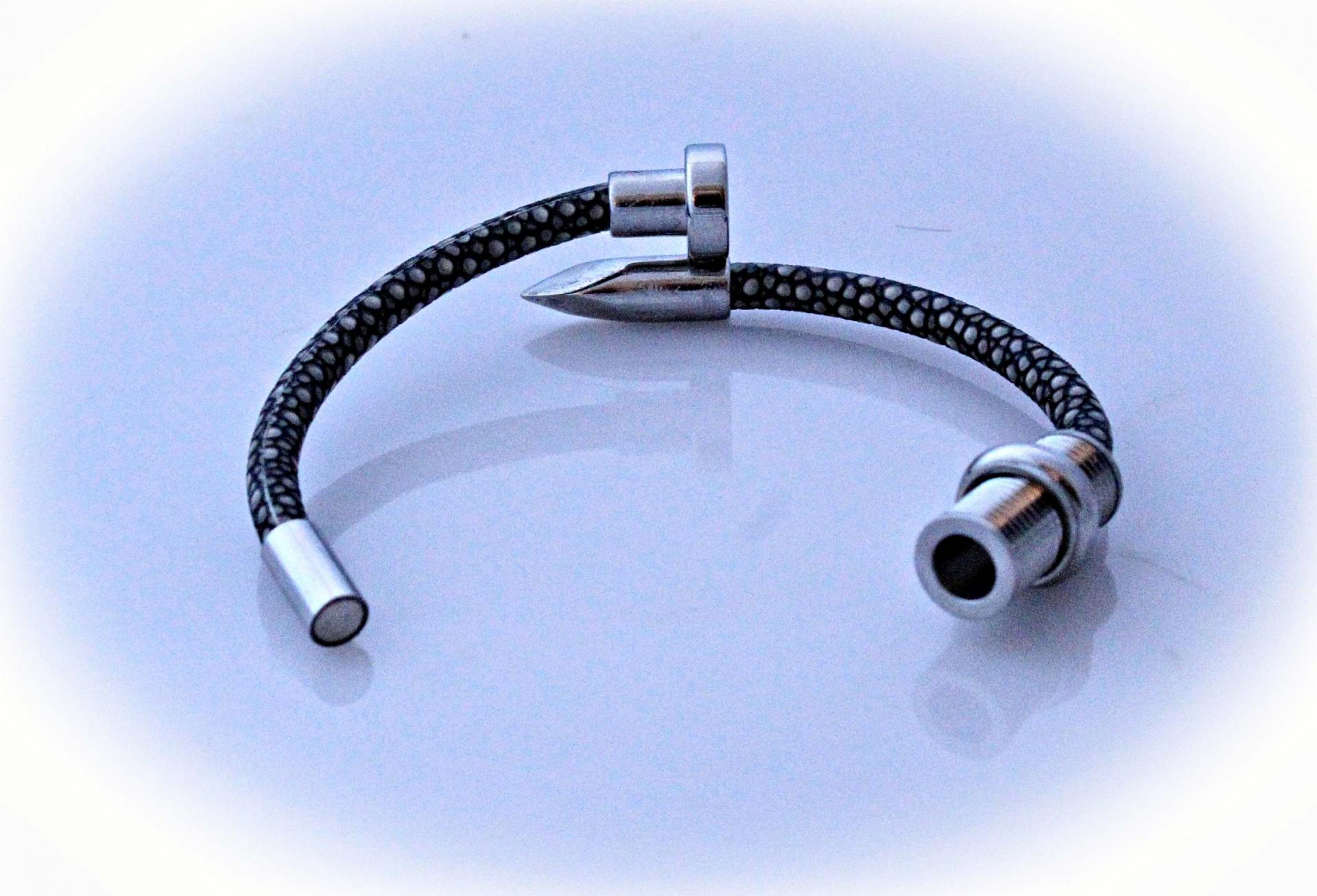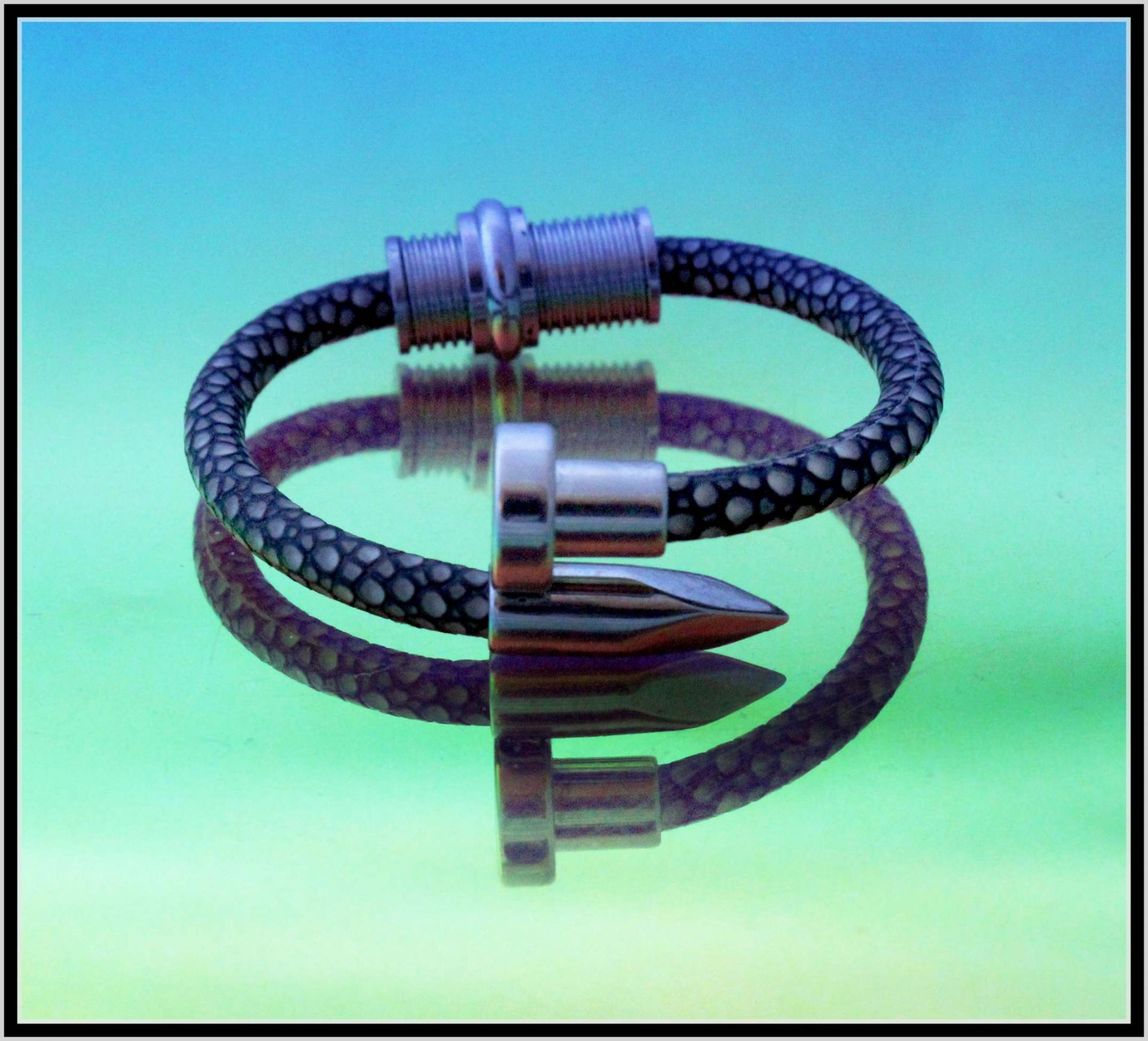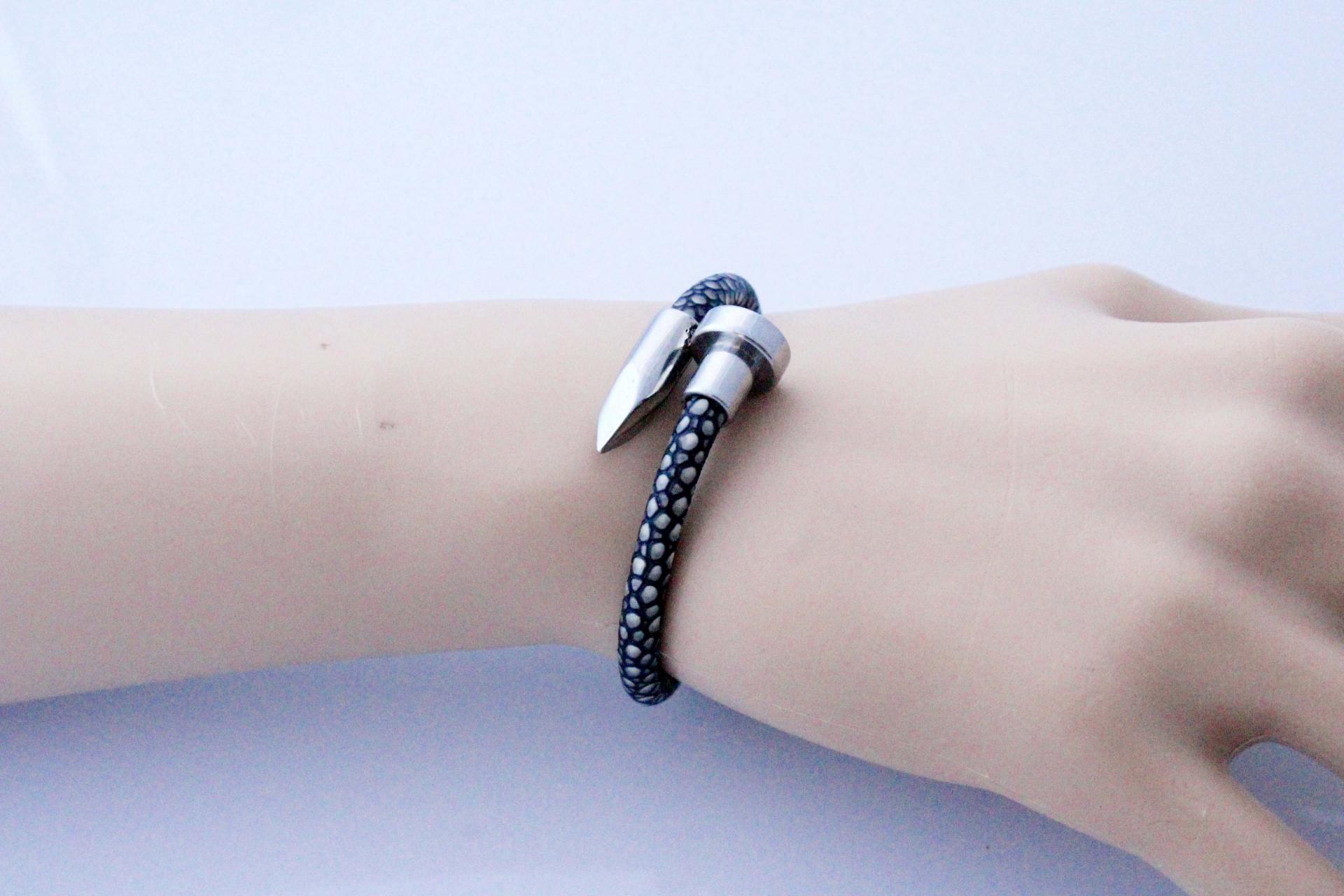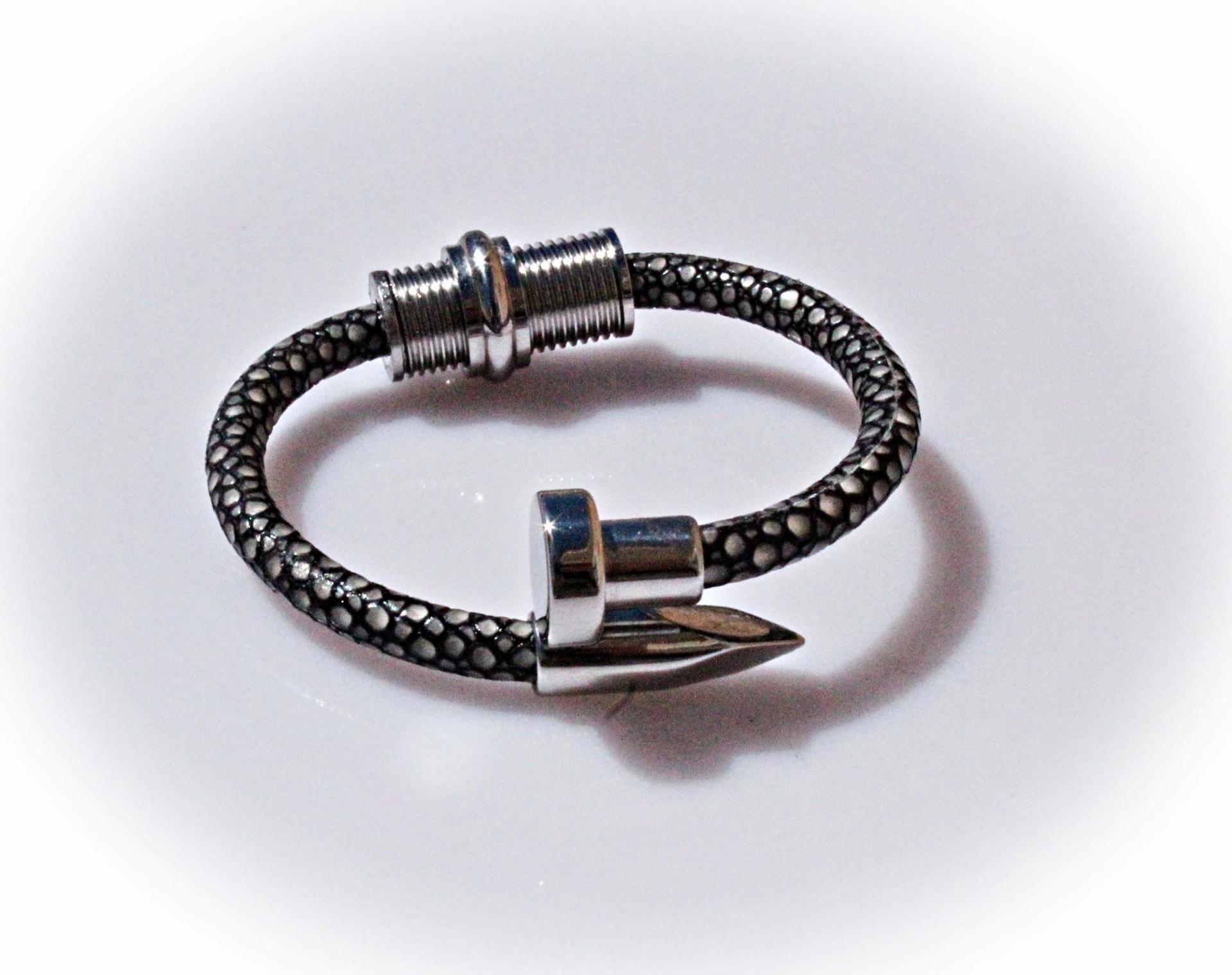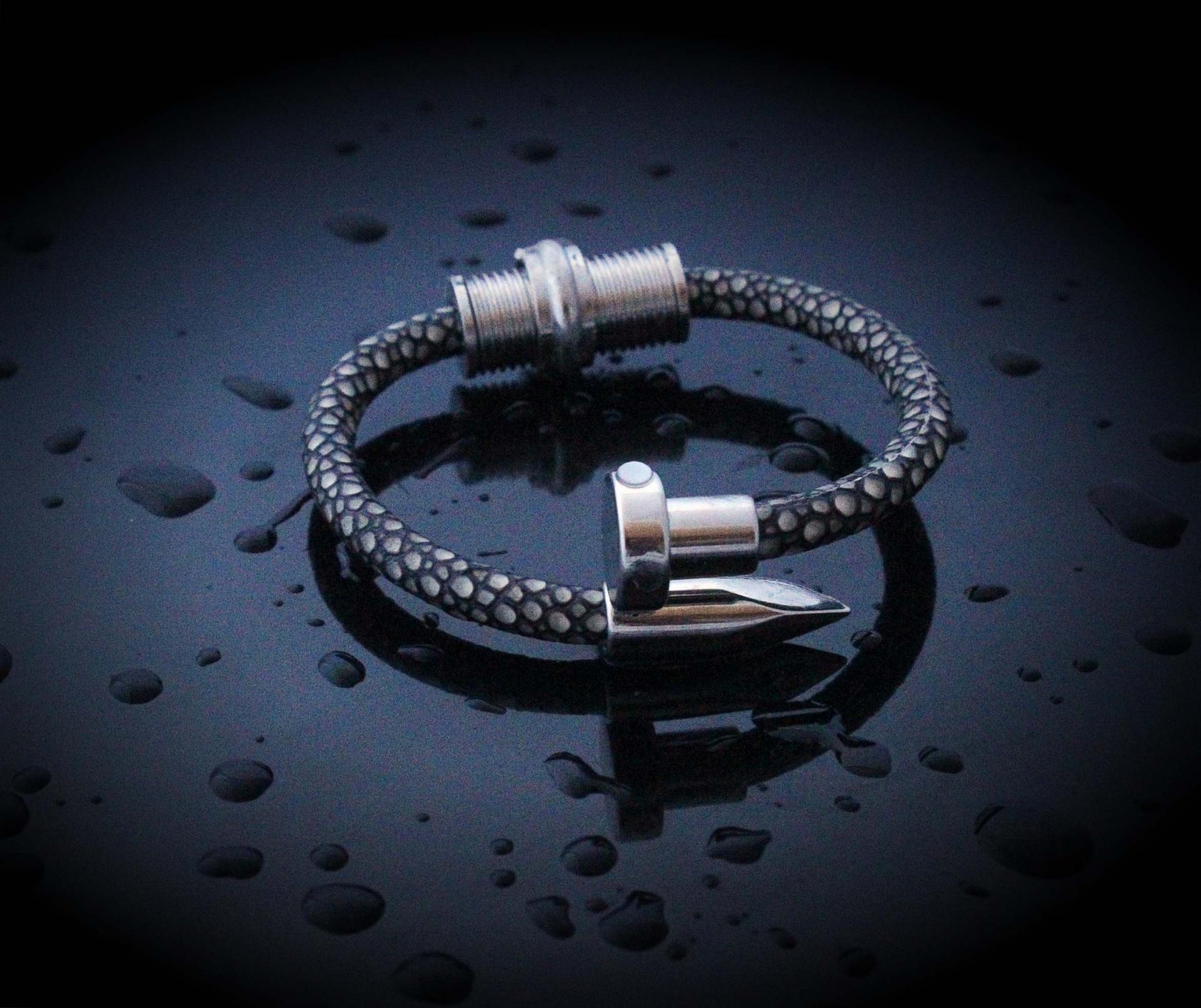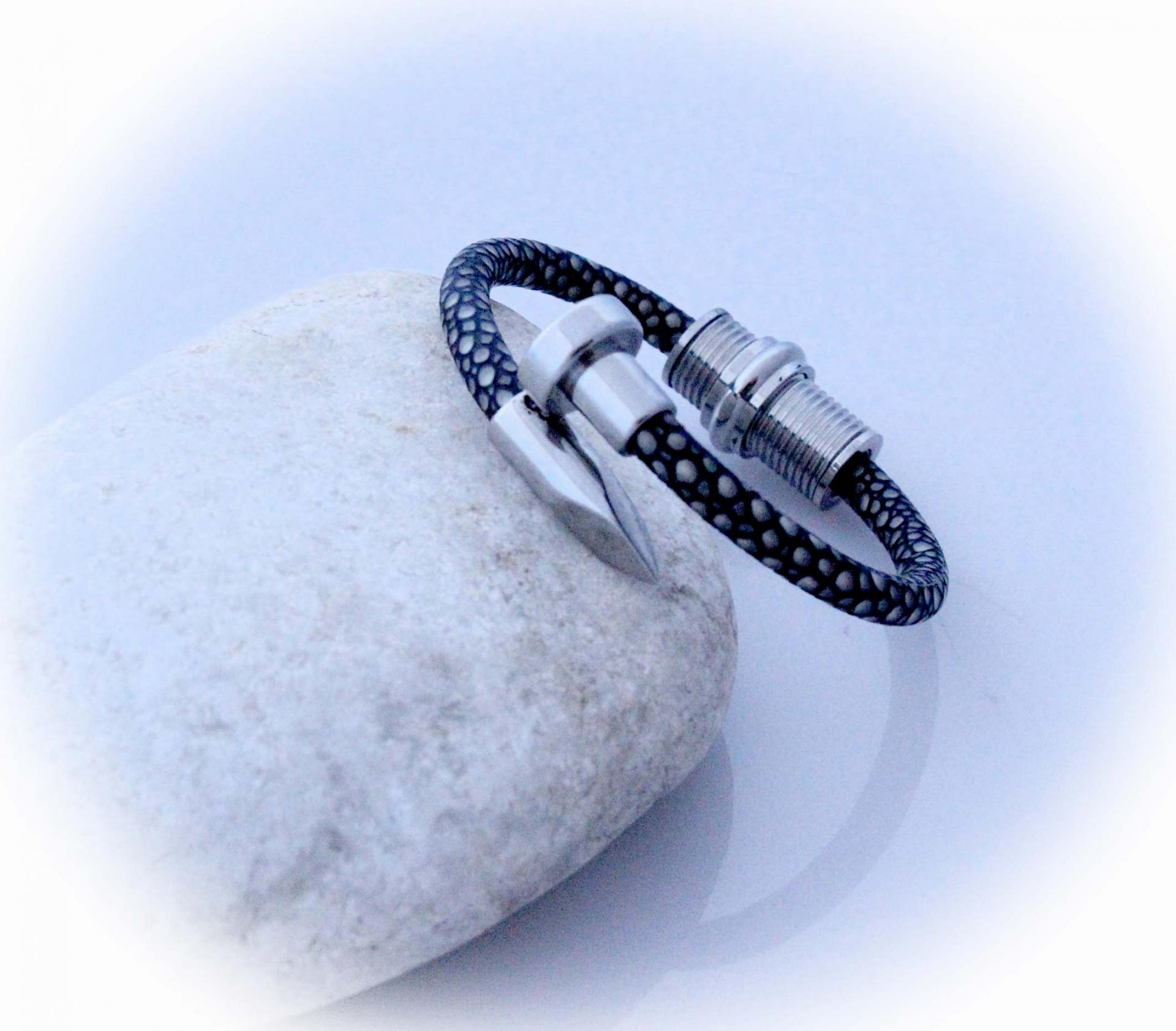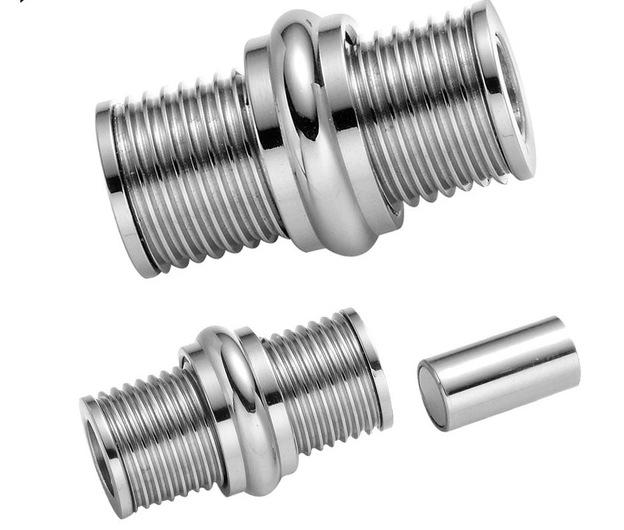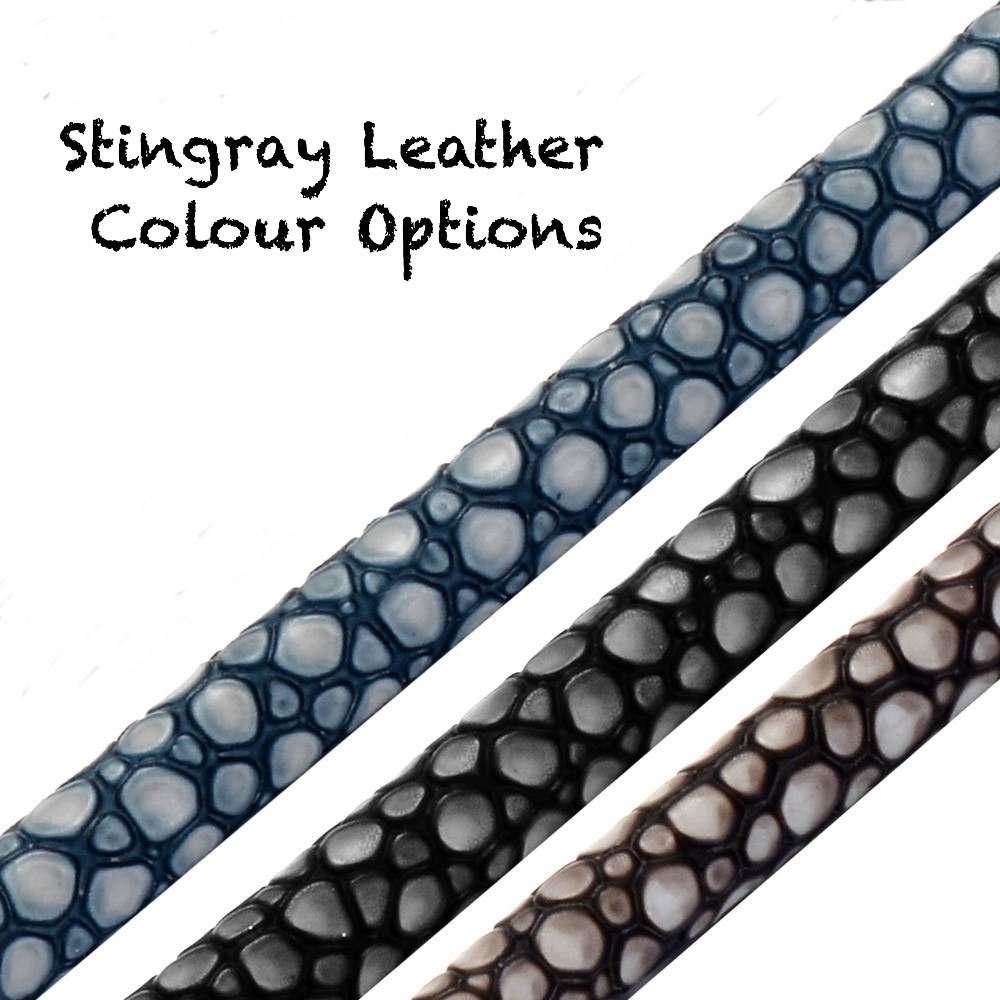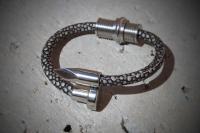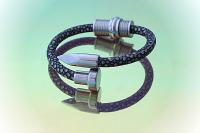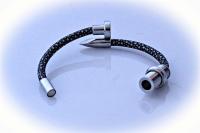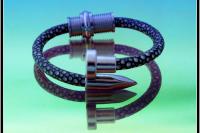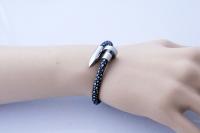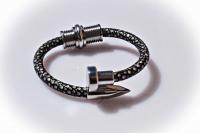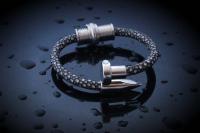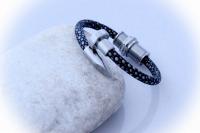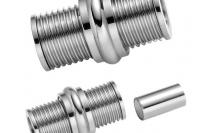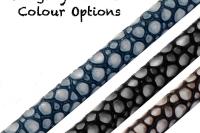 Nail and Spiral Screw Bracelet with Stingray Leather
Nail and Spiral Screw Bracelet with Stingray Leather
This is one seriously "Cool" bracelet!
Chrissie C has crafted this unusual style using a PU stingray 5mm leather - Its uniqueness is undeniable, as it looks unlike any other type of leather. Stingray skin has been used for generations by a wide variety of cultures and for many different items.   From Asia to North America, stingray skin has gained popularity over the centuries.
This bracelet is available in a black, blue or brown and features a stainless steel "Nail" design which was very complex in production!   Your bracelet is finished off with a stainless steel intricate magnetic "spiral screw" design clasp.   The outer detail moves on the threads for added interest!
Perfect for the individualist  who seeks something a a little different.
Choose your bracelet length  - Create your own style and let us build it for you!
If you prefer a braided or smooth leather, do message me as i always have many leathers to craft with!


SIZING
To ensure you get the perfect fit for your styling...

1: Measure your wrist with a flexible tape, strip of paper or piece of string , where you would normally wear the bracelet. The tape should be firm around the wrist but not tight.

 2: If you are using a strip of paper or cord, mark your size with a pen or pencil then use a ruler to measure the length. That would be your exact wrist size.

 3: To find your bracelet size , just add your wrist size with the appropriate measurements below.

GUIDE, ADD cm(s)TO WRIST SIZE
For a Snug Fit Add 1.5cm
For a Comfort Fit. Add 1.5 to 2cm
For a Loose Fit Add 2 to 2.5 cm

For example, if you have a 17cm wrist and like a comfort fit, choose 18.5cm - 19cm bracelet size from the drop down list.

CARE FOR YOUR LEATHER BRACELET

We advise with all leather products to avoid bathing/showering in them and avoid wearing whilst  swimming or engaging in water based activities to preserve the leather.