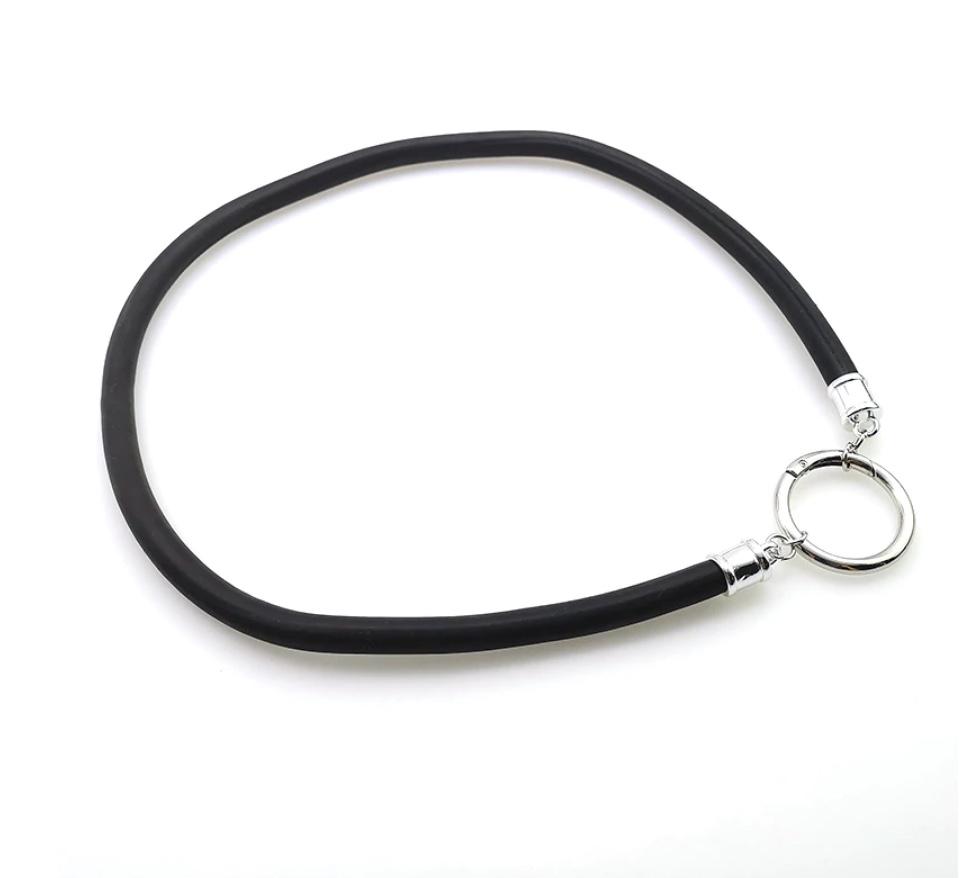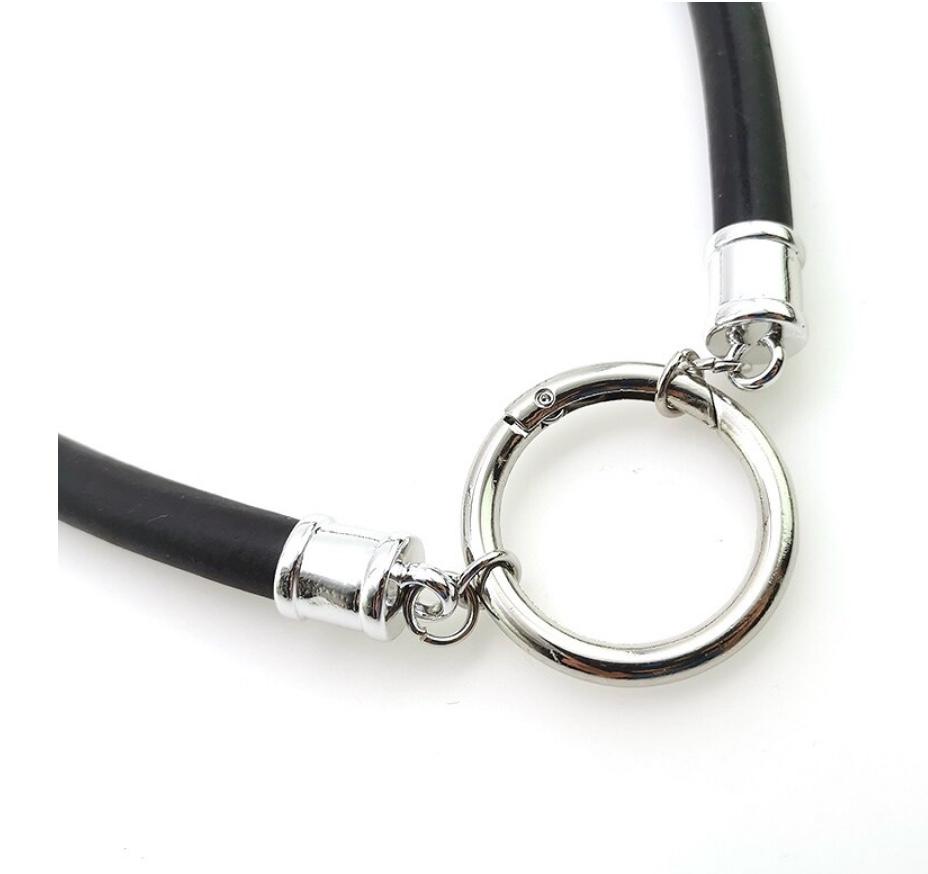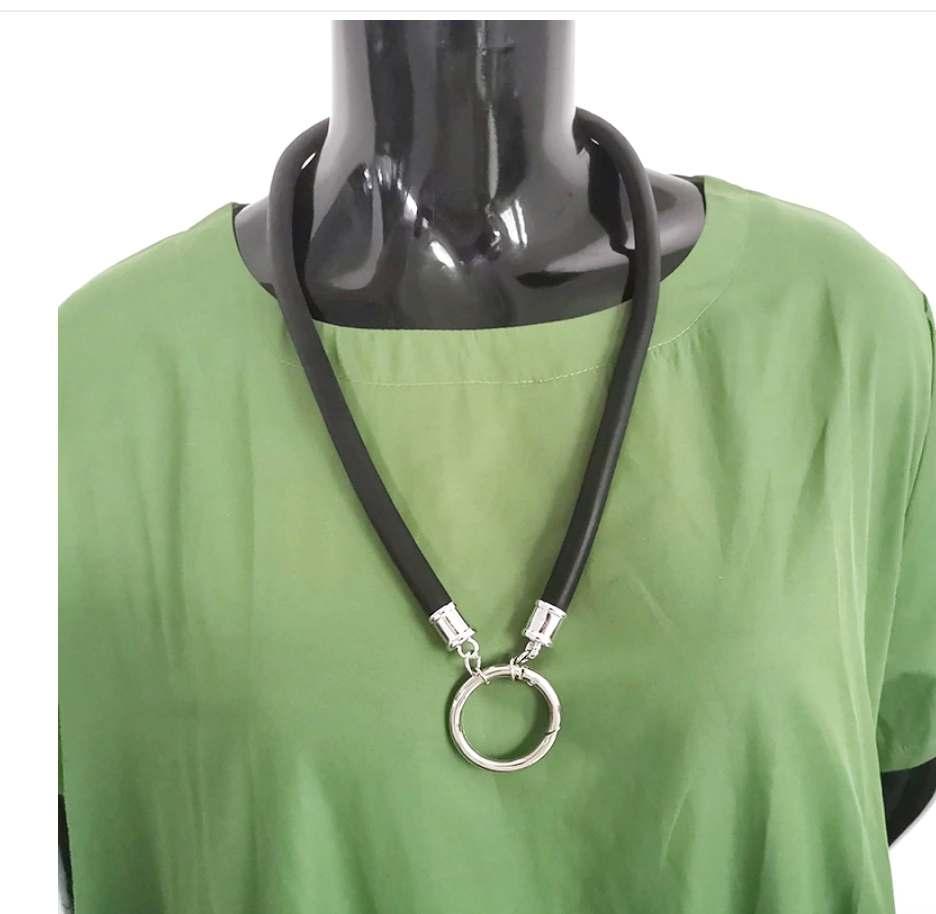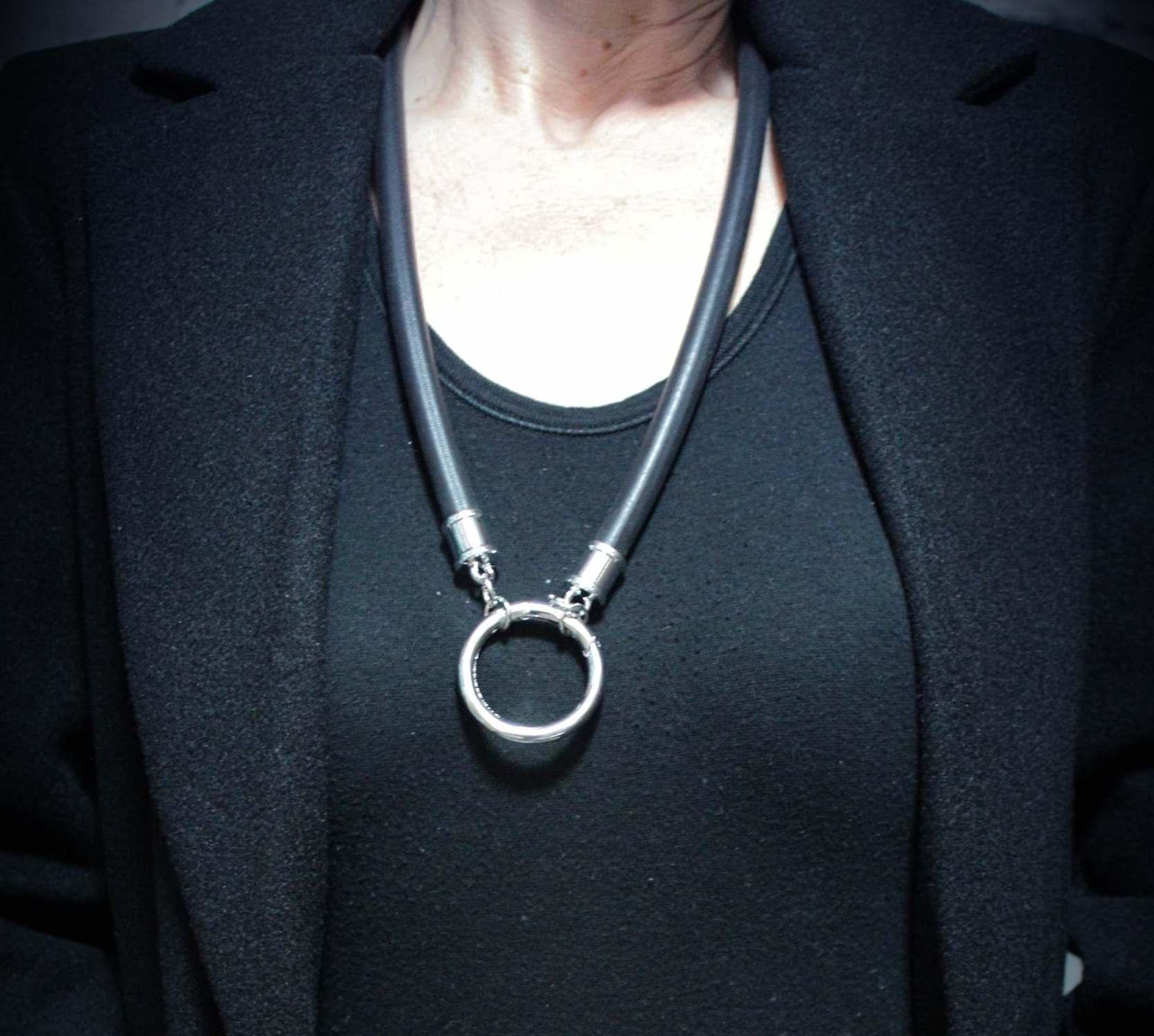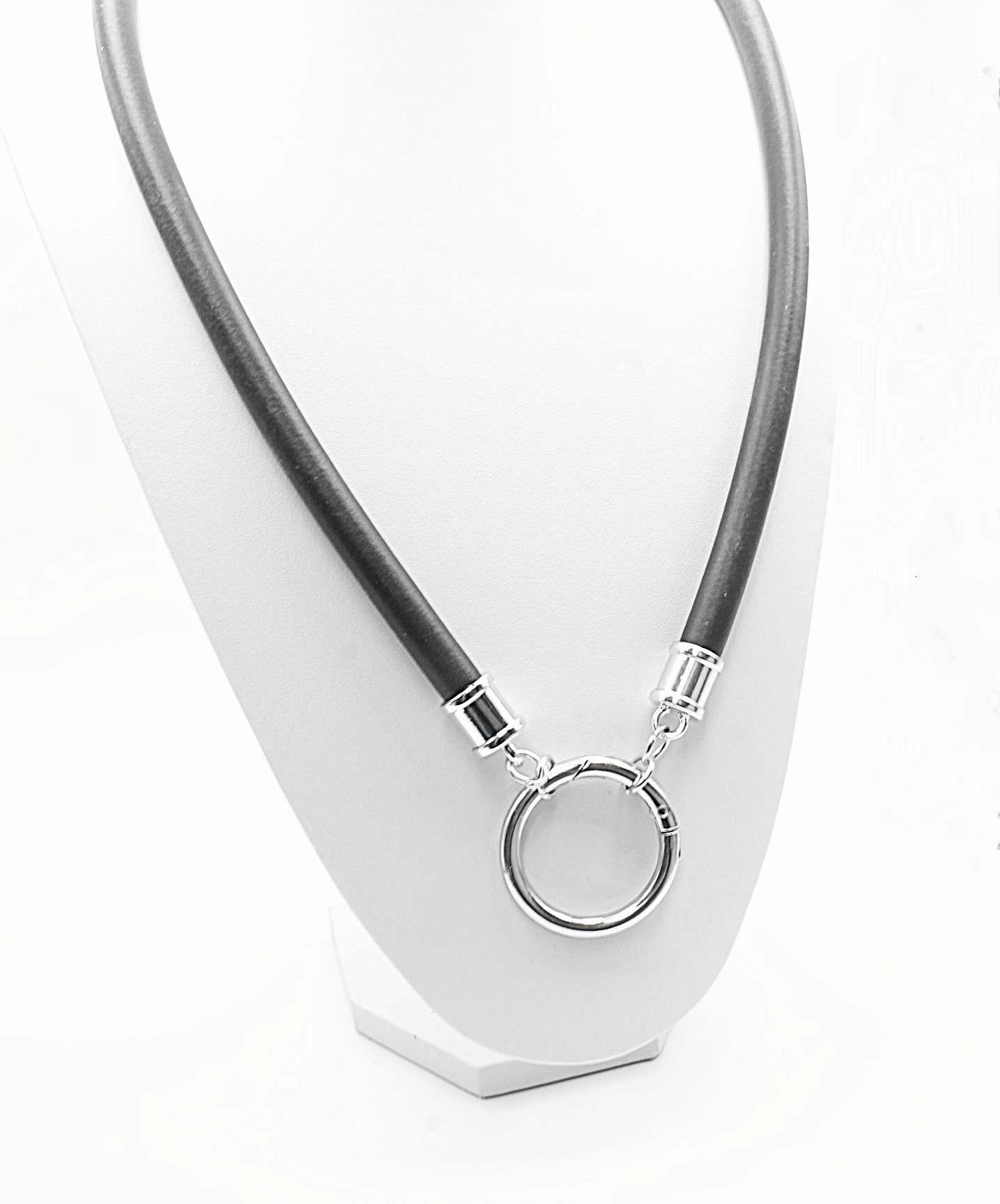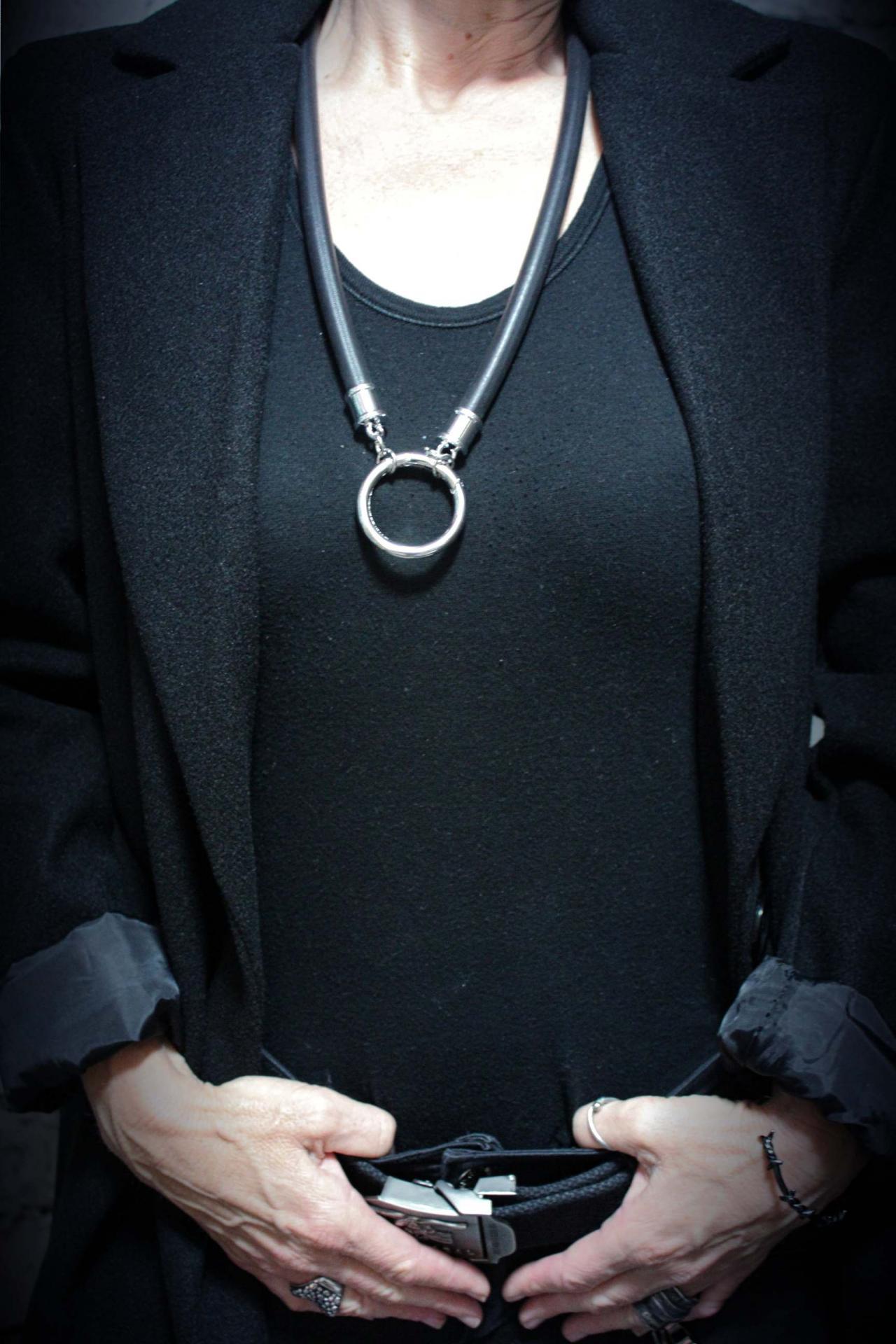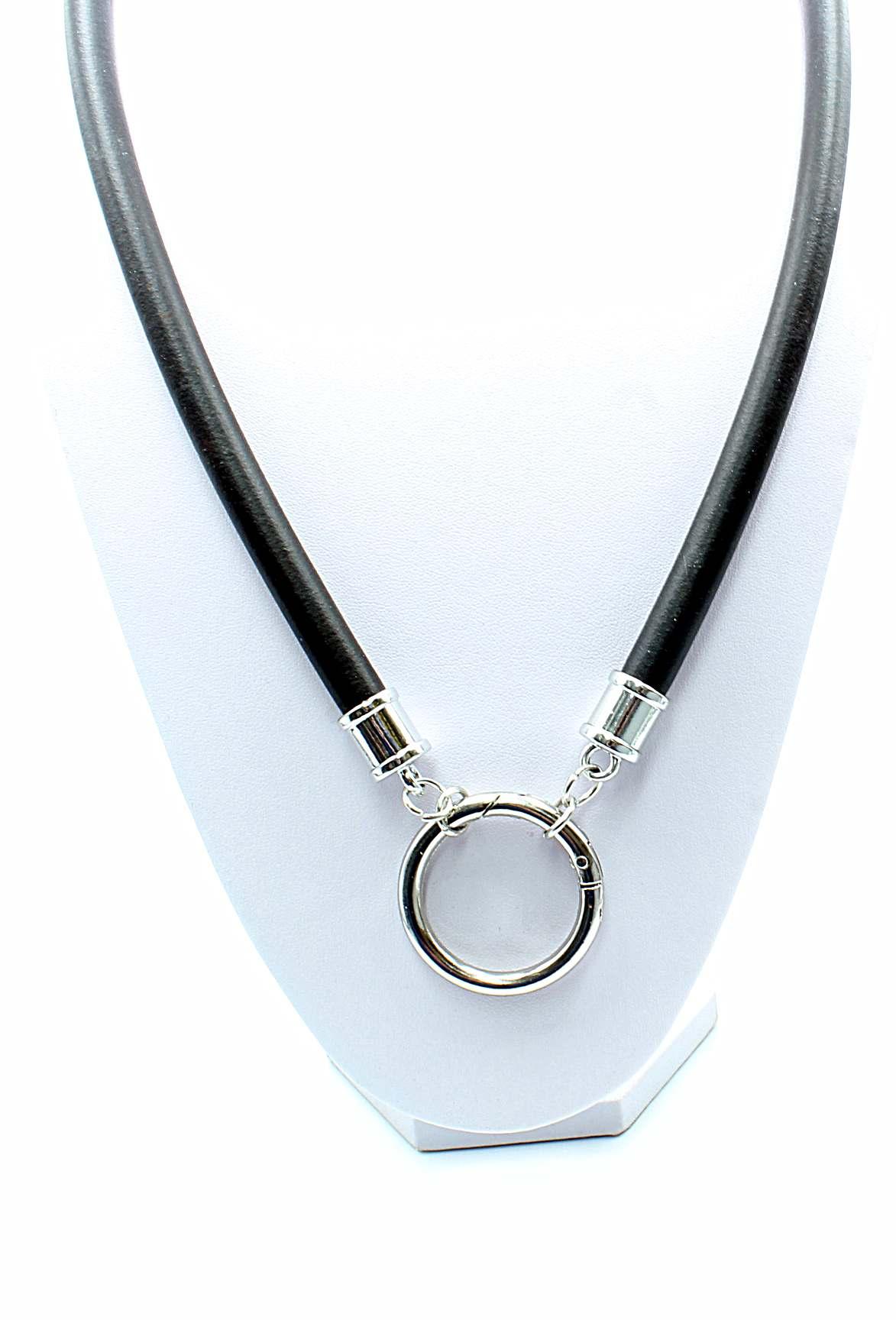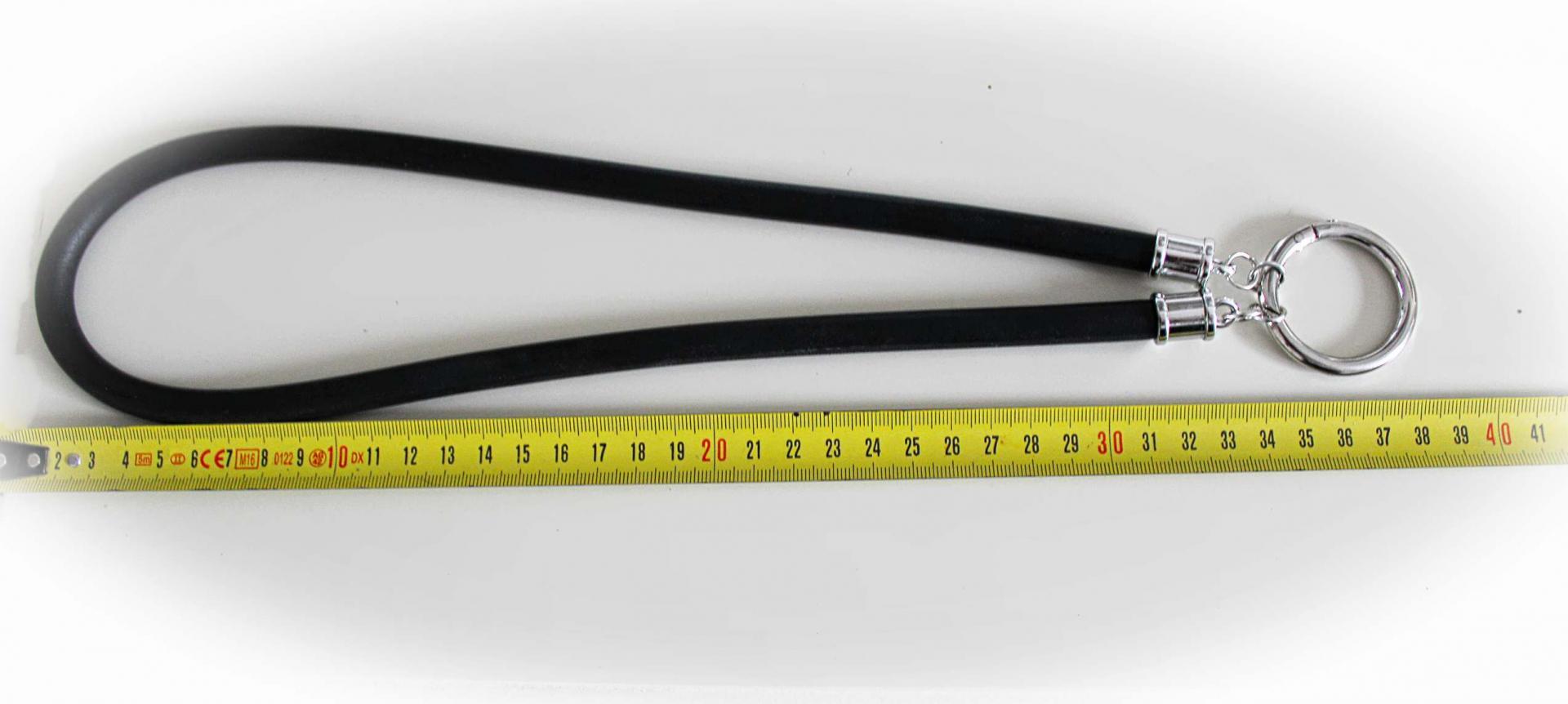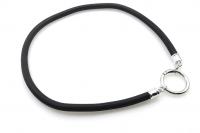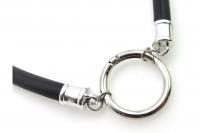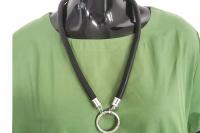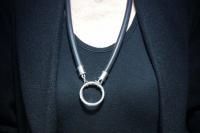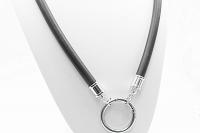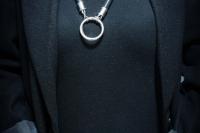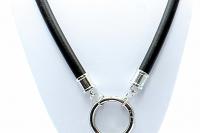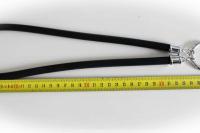 Rubber O Ring Necklace
Surprisingly soft and flexible, this rubber necklace featuring a silver "O"ring is the perfect accessory for our lovers of statement jewellery.
This necklace is crafted from a soft rubber and sits at breast length.
The O Ring is fitted with silver cap ends on the rubber.
An adventurous necklace for our fashion lovers!
Rubber: 1cm diameter
O ring: Approx 3cmx 3.5cm  diameter
Length Doubled Up: Approx 38cm