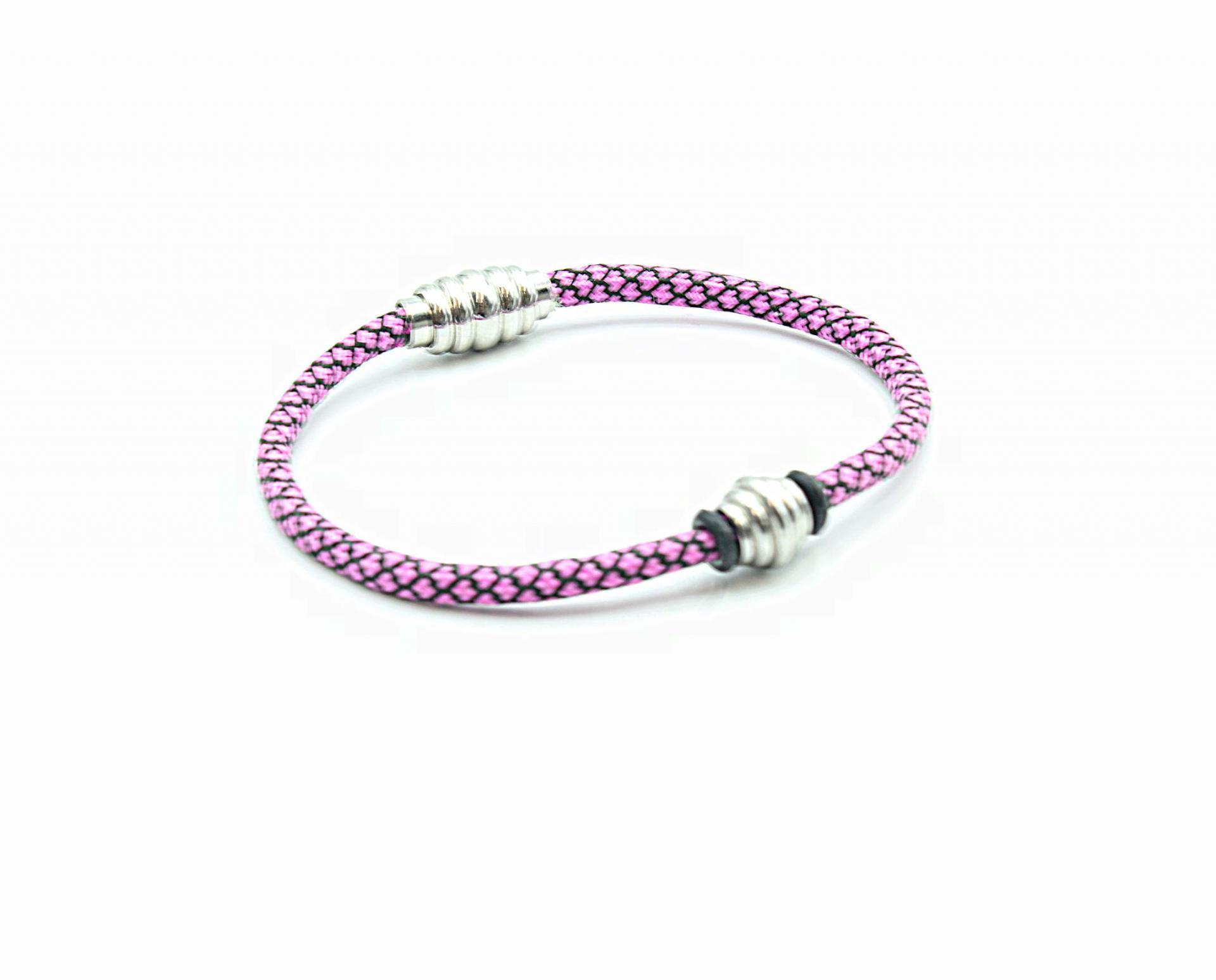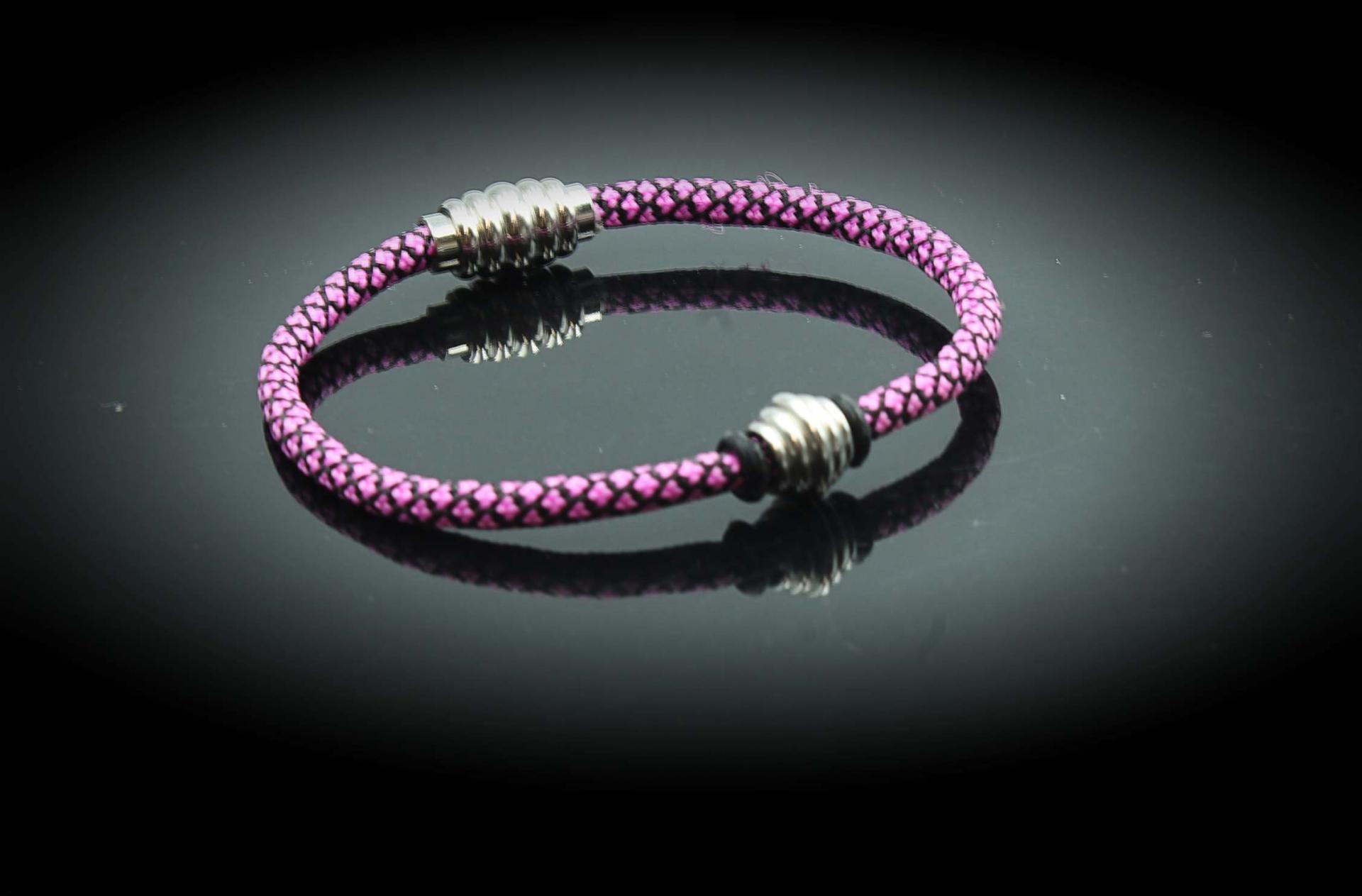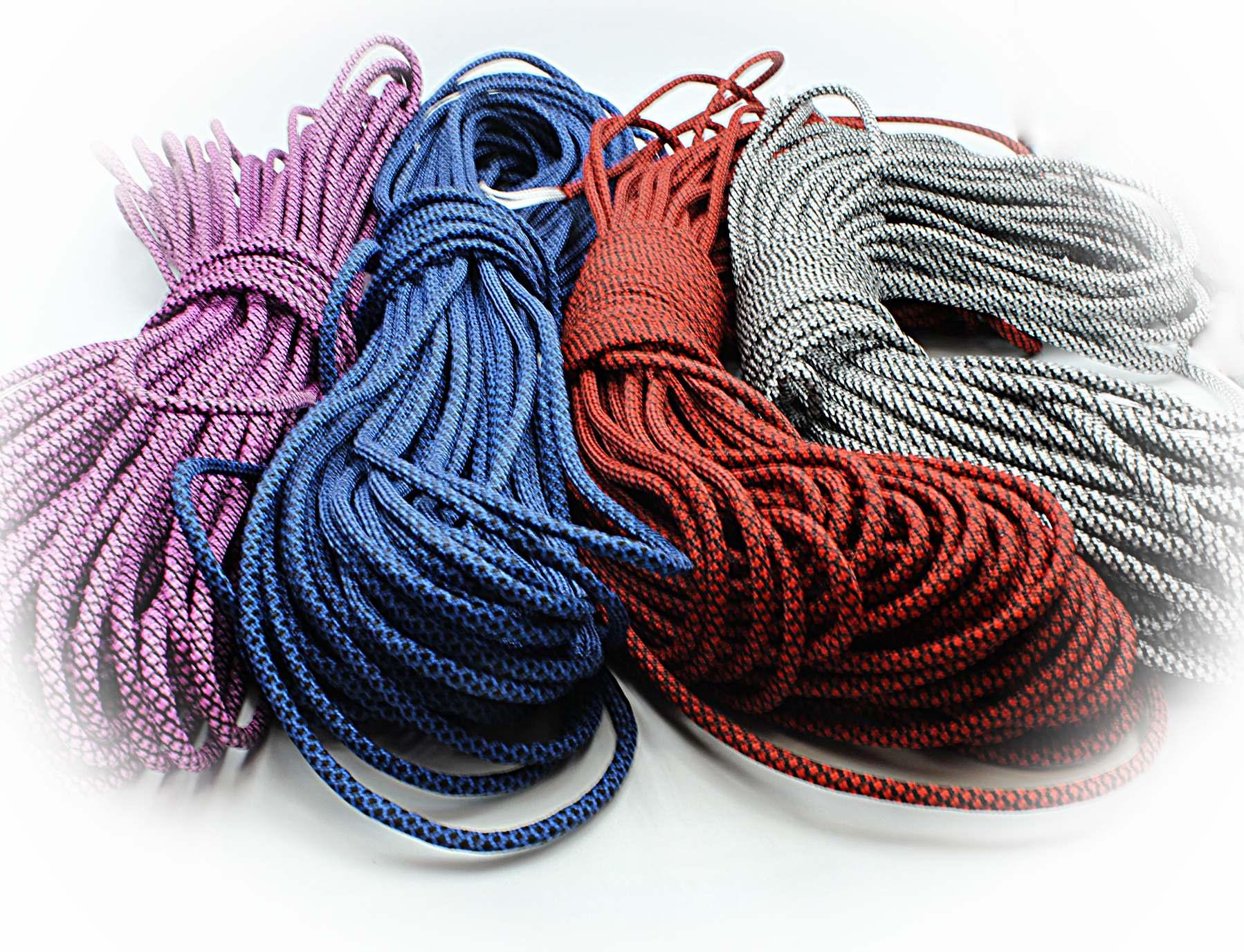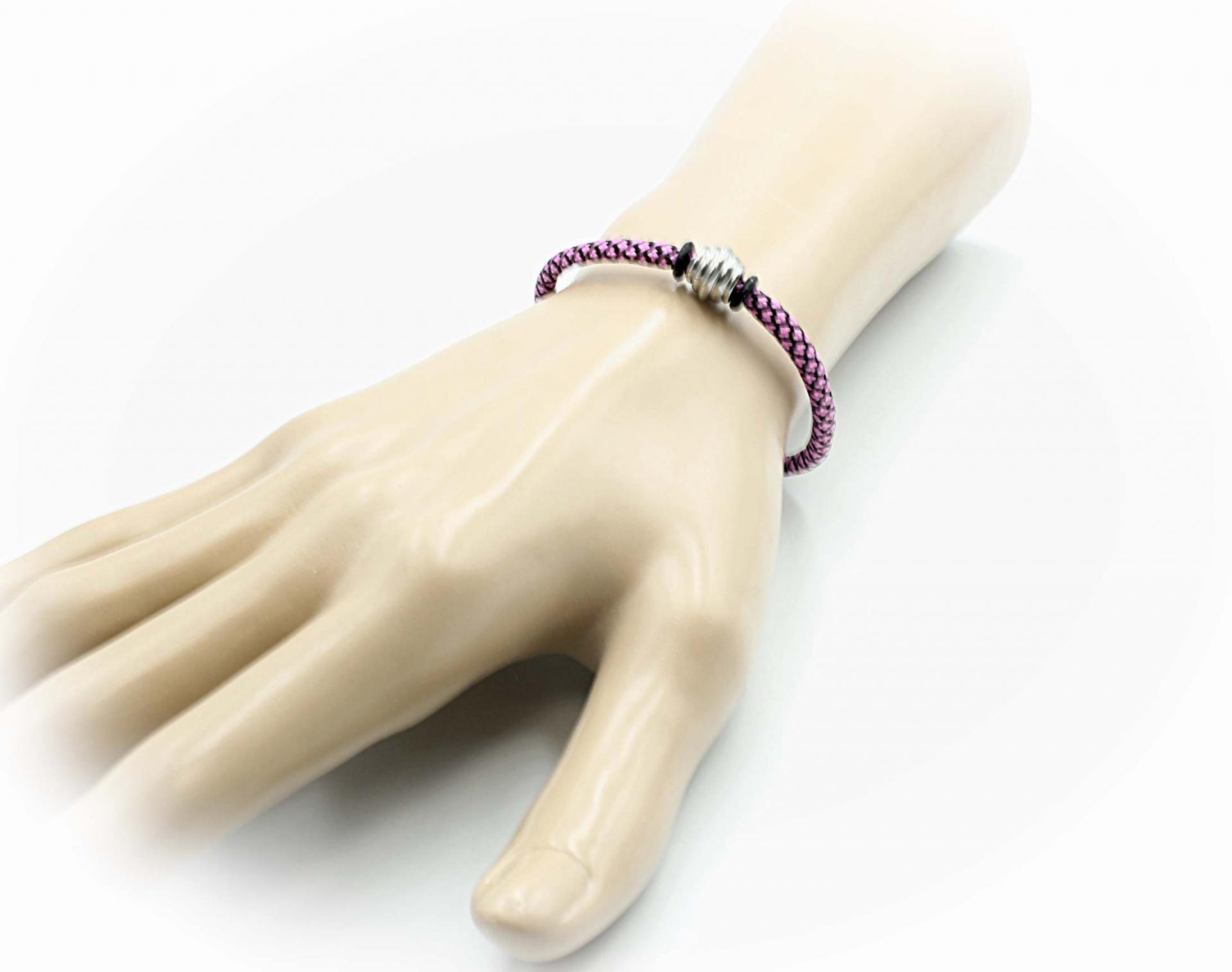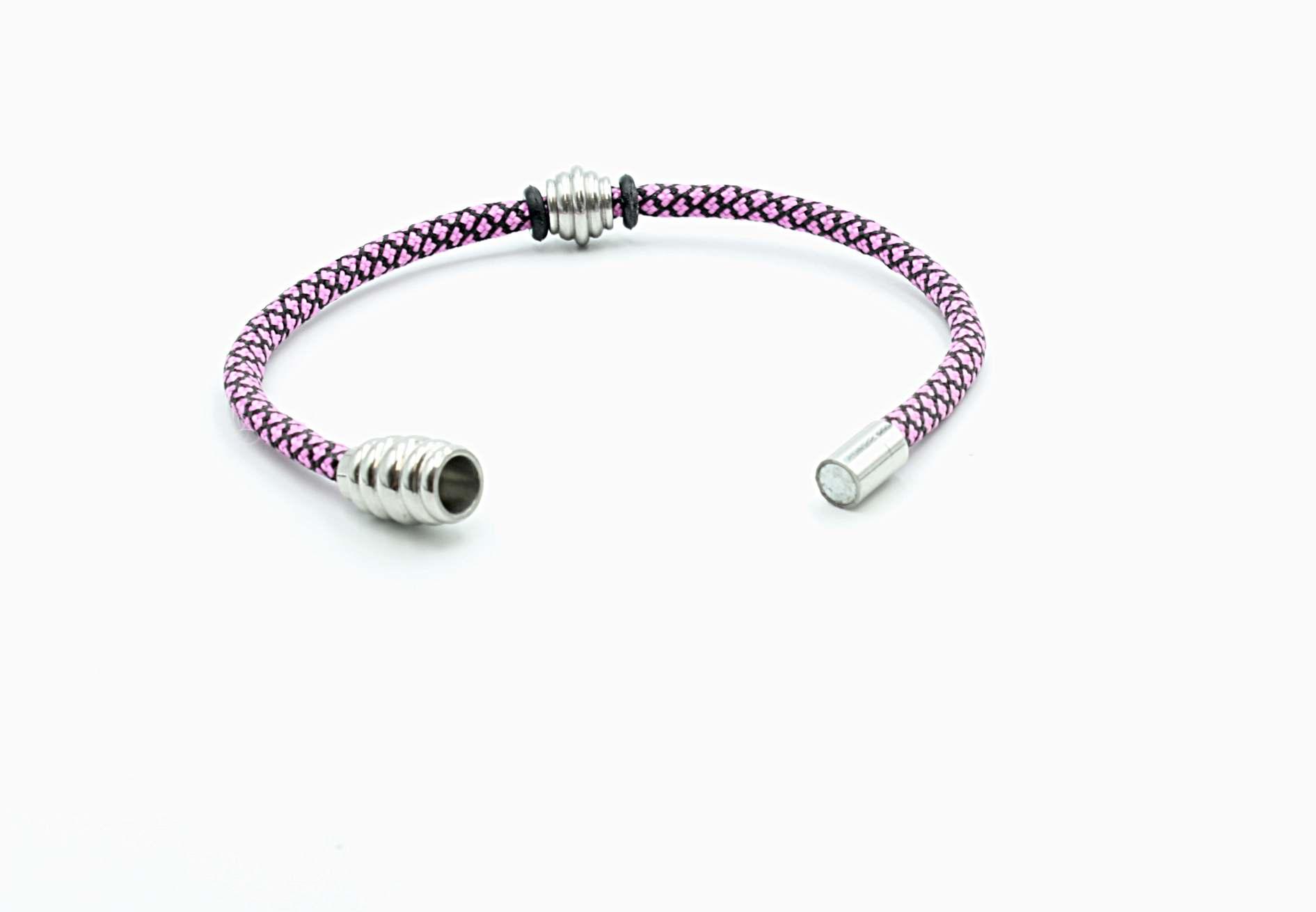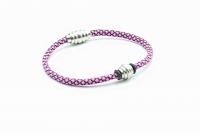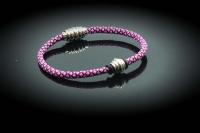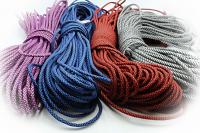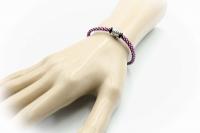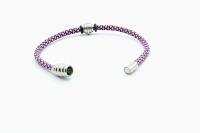 A cool new design from Chrissie C in the WOW Jewellery Online collection.
This simple bracelet is crafted using a paracord in your colour choice.
We have added a stainless steel spiral bead and finished it with a magnetic spiral clasp which makes putting this bracelet on and off a breeze!  This bracelet is a soft finish and very lightweight.
Also known as survival bracelets and favoured by hikers, climbers, campers and our "outdoor" folk!
We have used our 4mm, 7 strand lightly twisted nylon/cotton paracord that has a waxed finish.  

Polyester retains its strength when wet and is generally stronger than nylon rope so offers good flexibility and resistance.
Hey ho, you have a  totally unique creation that we craft to your size for the perfect fit. 
********
SIZING
To ensure you get the perfect fit for your styling...

1: Measure your wrist with a flexible tape, strip of paper or piece of string, where you would normally wear the bracelet. The tape should be firm around the wrist but not tight.

 2: If you are using a strip of paper or cord, mark your size with a pen or pencil then use a ruler to measure the length. That would be your exact wrist size.

 3: To find your bracelet size, just add your wrist size with the appropriate measurements below.

GUIDE, ADD cm(s)TO WRIST SIZE
For a Snug Fit Add 1.5cm
For a Comfort Fit. Add 1.5 to 2cm
For a Loose Fit Add 2 to 2.5 cm

For example, if you have a 17cm wrist and like a comfort fit, choose 18.5cm - 19cm bracelet size from the drop down list.

CARE FOR YOUR  BRACELET

We advise with all leather products to avoid bathing/showering in them and avoid wearing whilst  swimming or engaging in water based activities to preserve the cord.