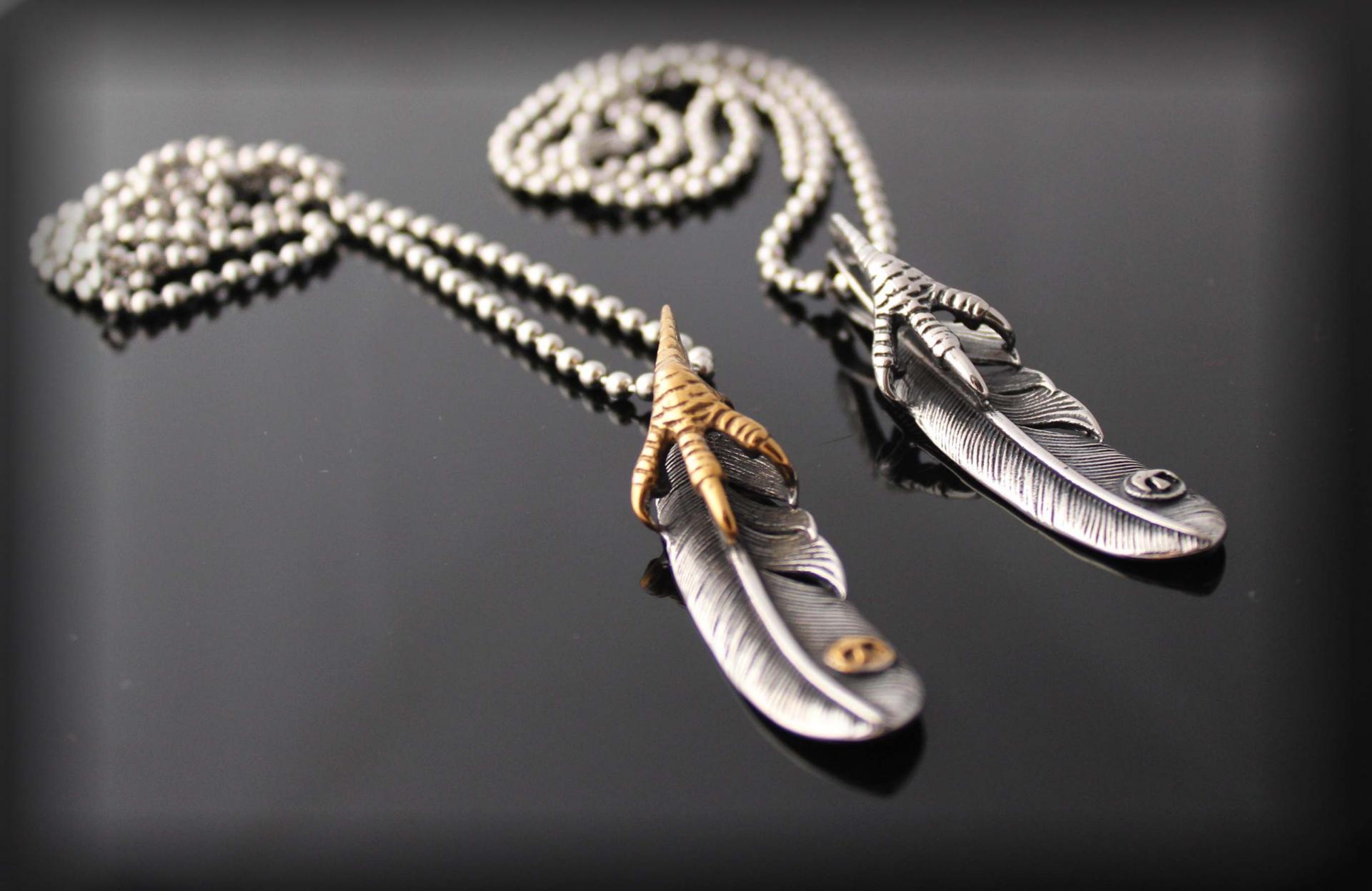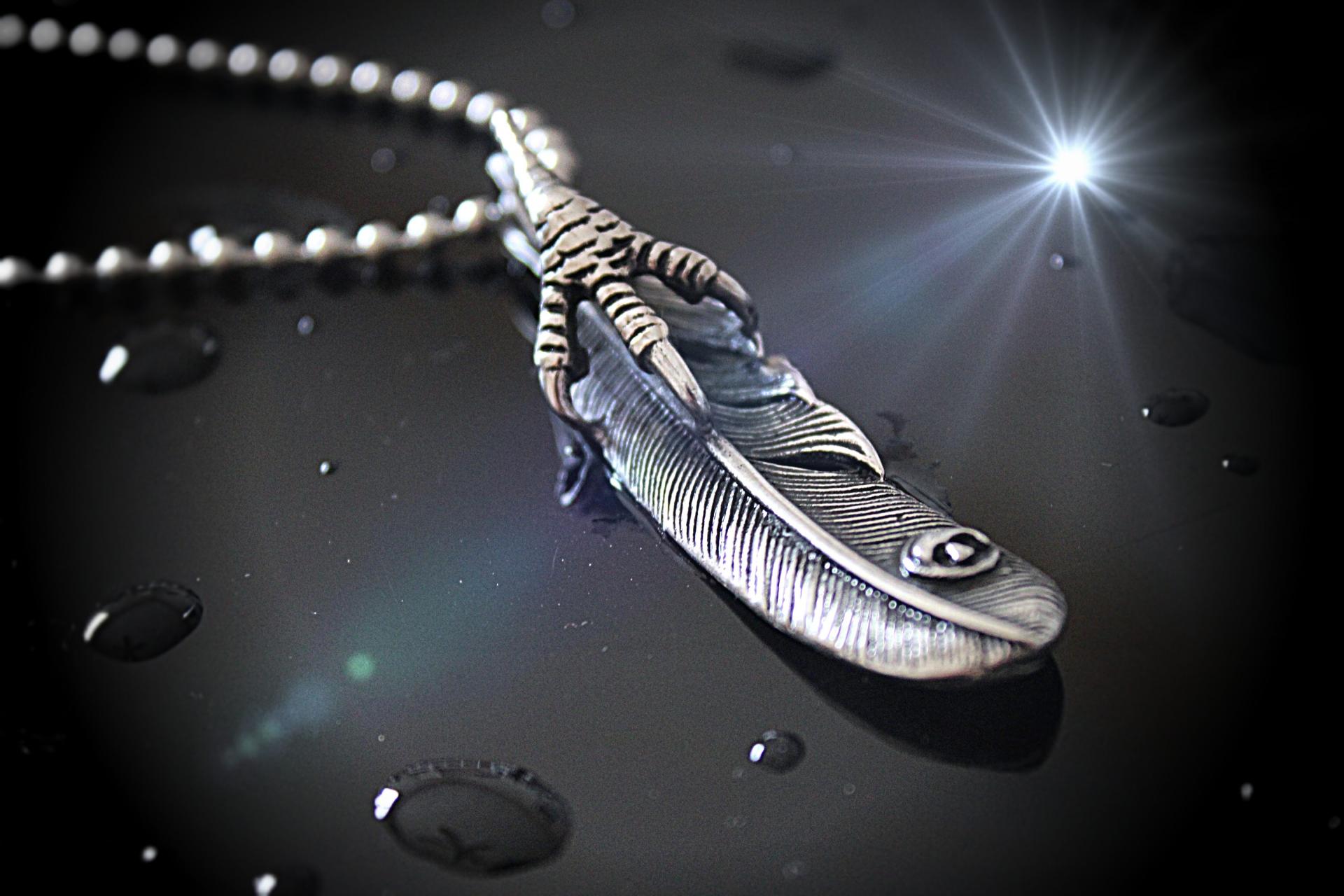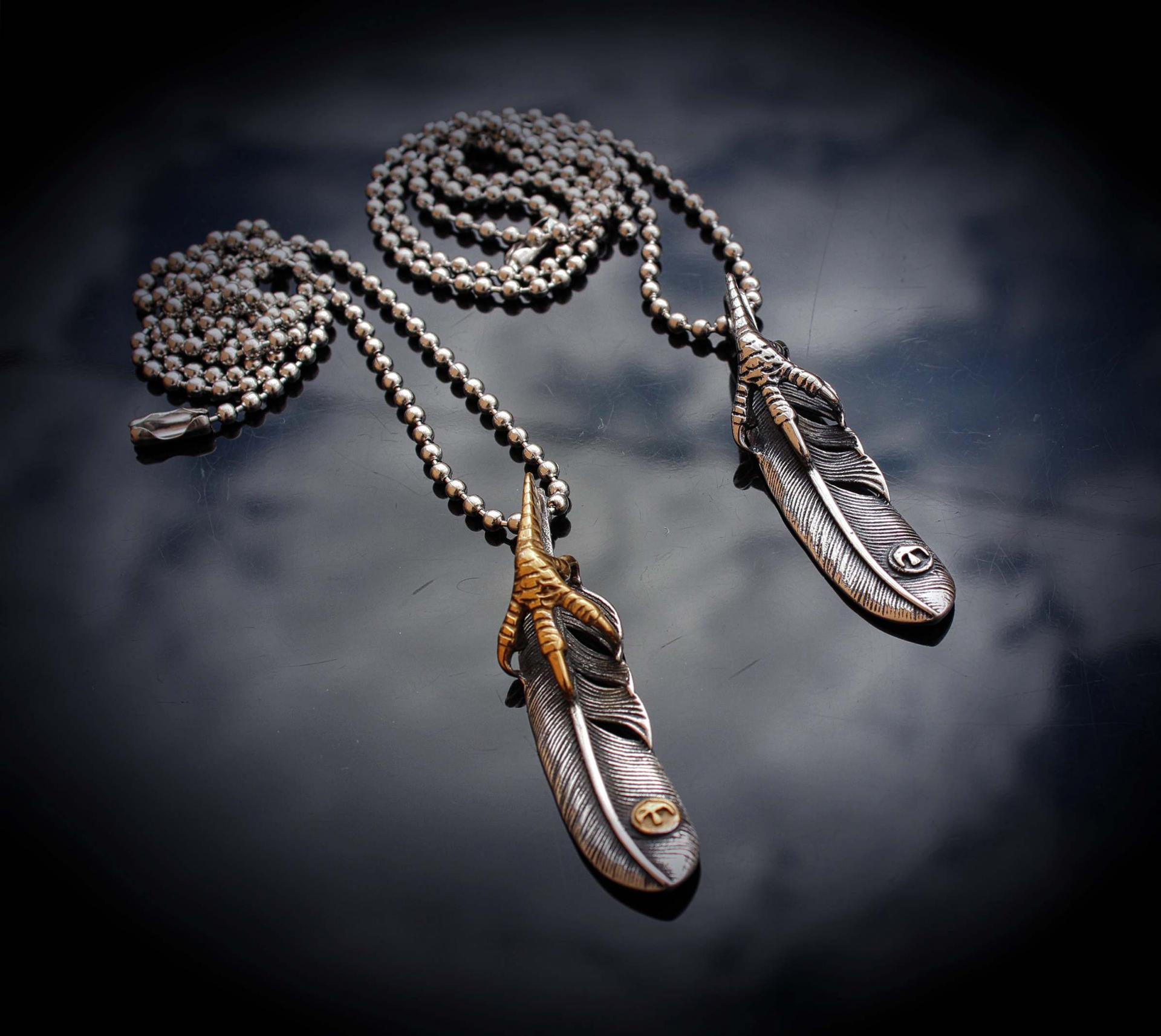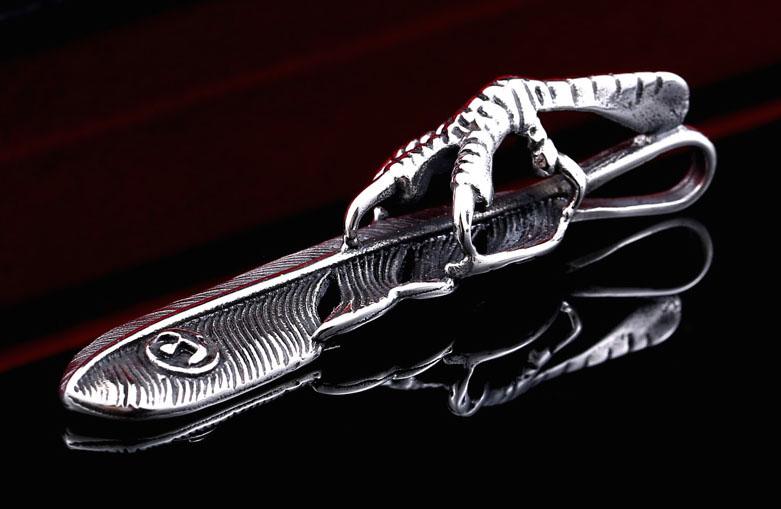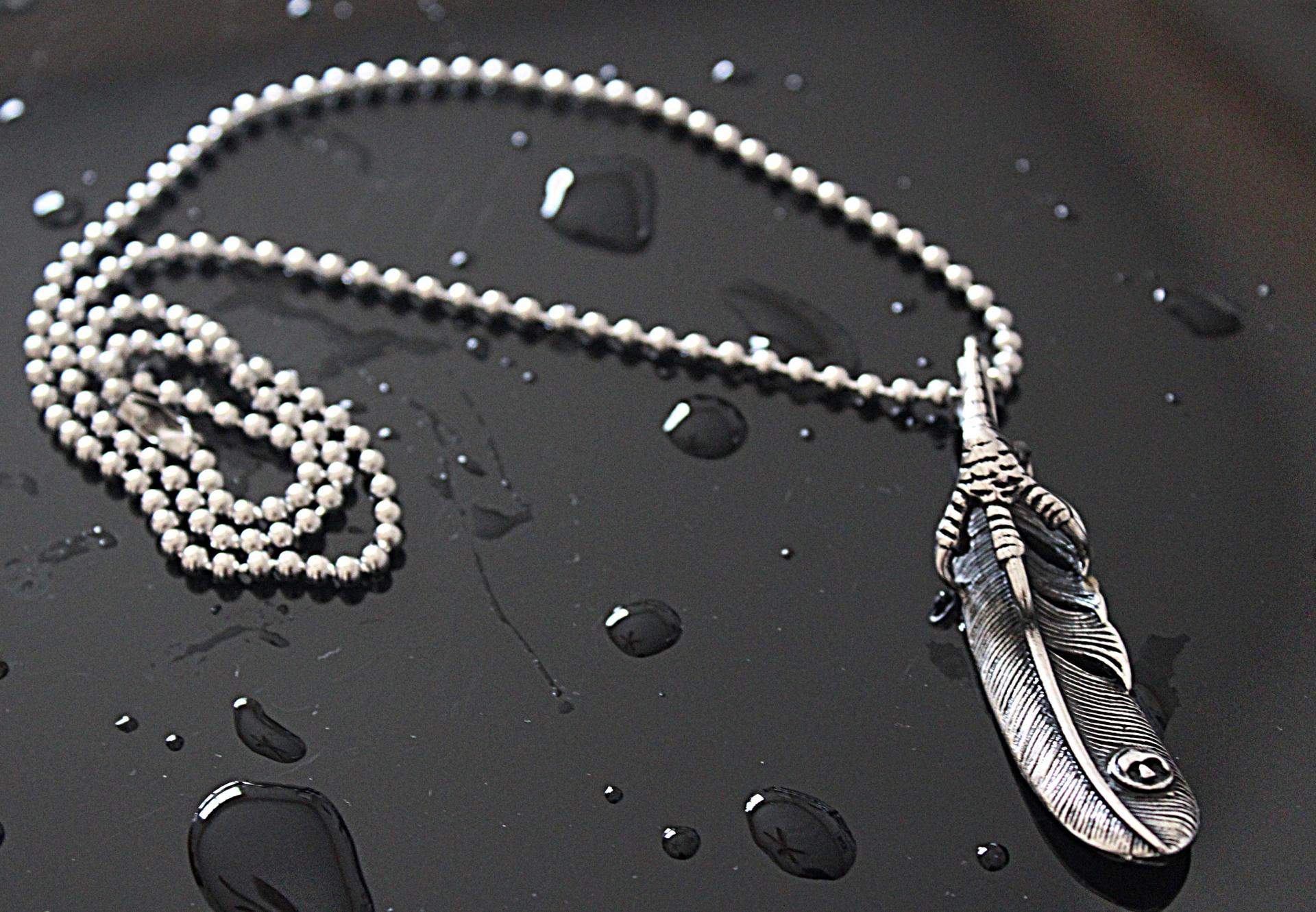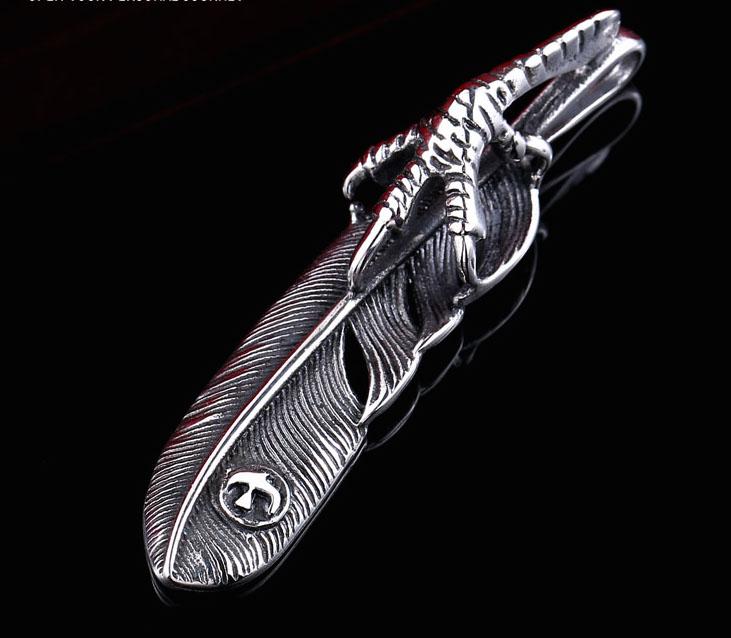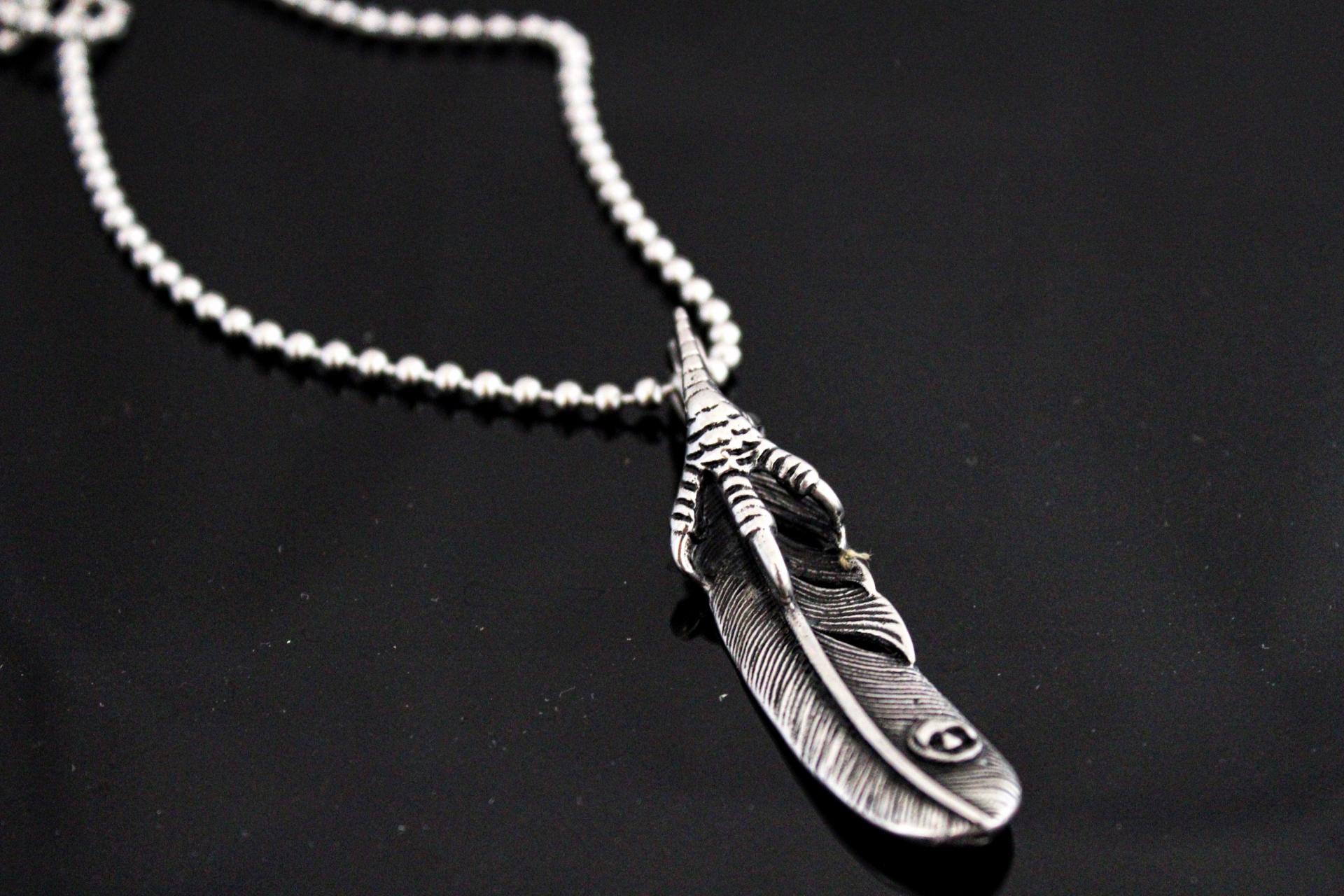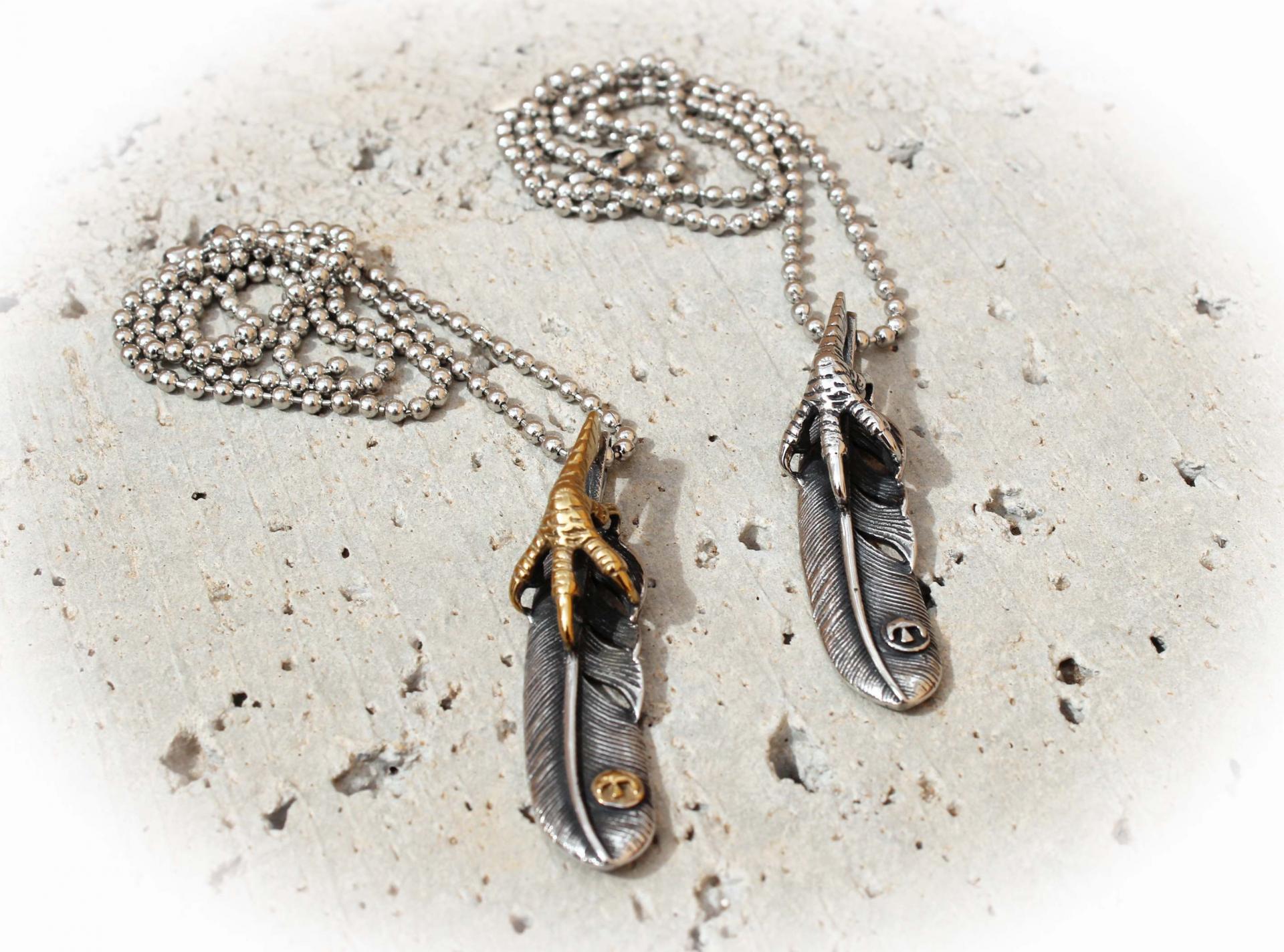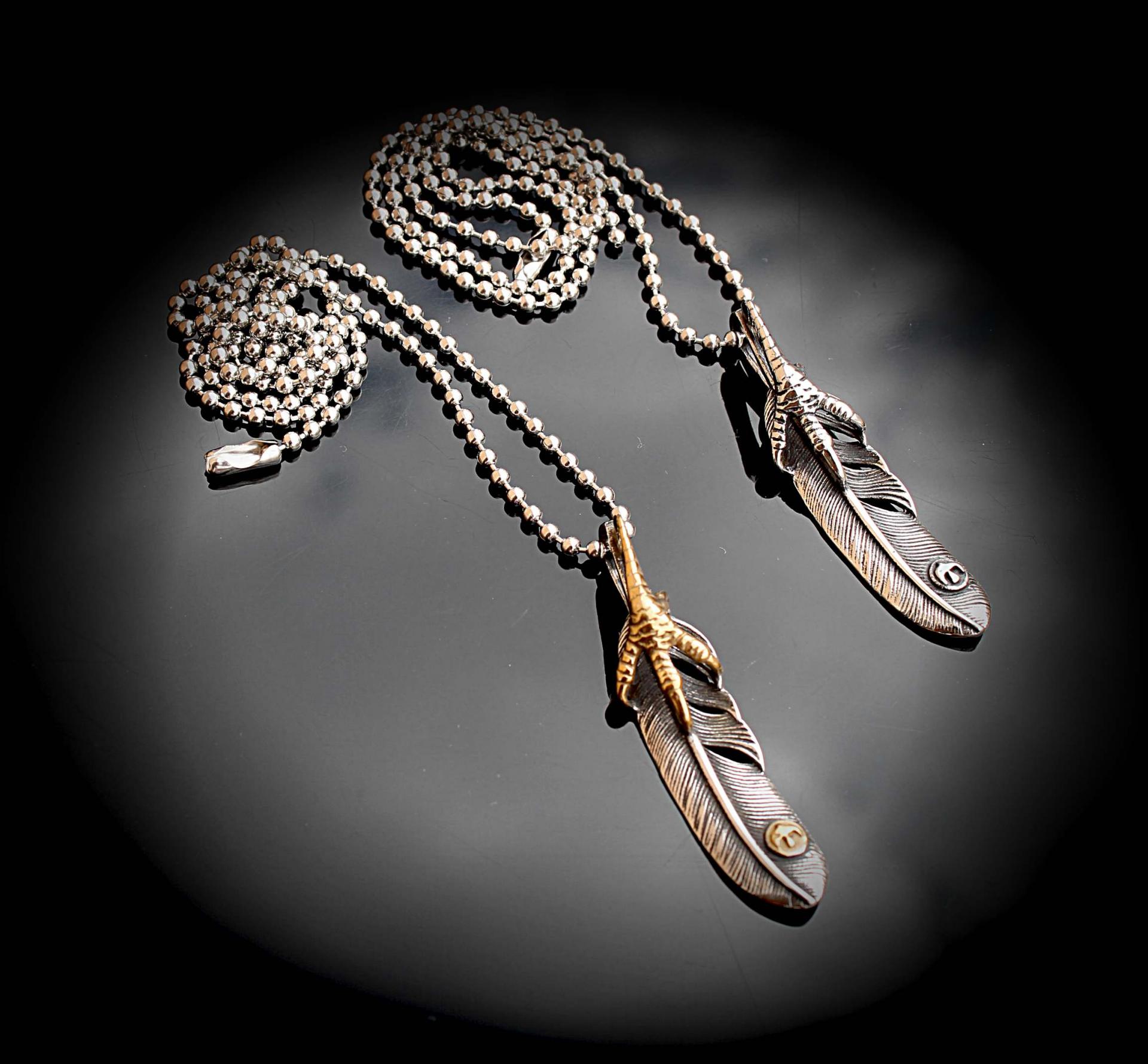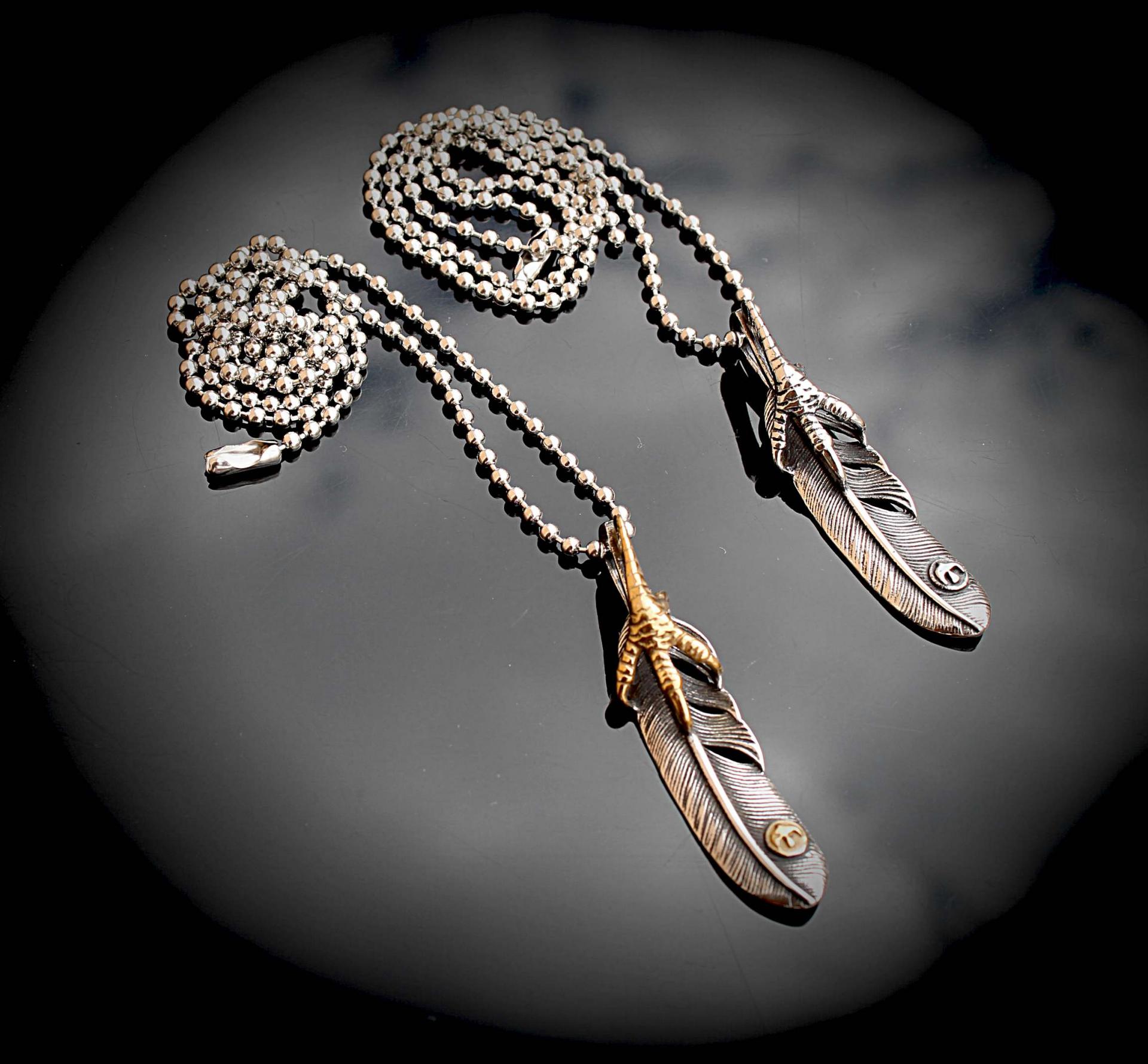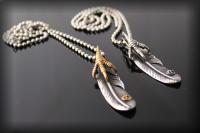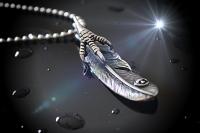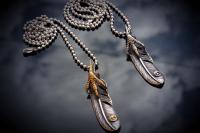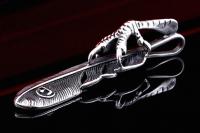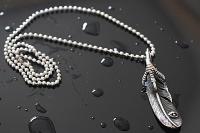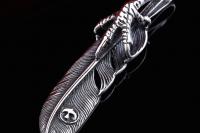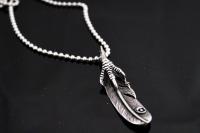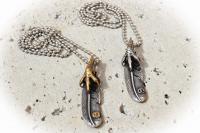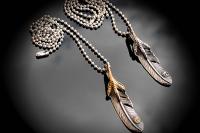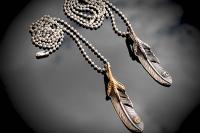 Eagle Claw Feather Pendant - Stainless Steel
Eagle Claw Feather Pendant - Stainless Steel 

Wow and Cool!...This is how I describe this unique stainless steel pendant featuring an eagle claw and feather design.

Your unusual and statement pendant will come with a 60cm military ball chain of 3mm width.

Your eagle claw is 65mm high x 17mm wide and is 11gms in weight (without chain)

You can Choose the Silver Colour or our Claw with a hint of gold!

Why Stainless Steel?

Renowned for its durability, Stainless steel jewelry has become increasingly popular in recent years due to changing tastes and style trends that lean toward a more industrial look. Commonly used in a variety of industrial applications, Stainless Steel has found its way to fashion where it's used in everything from necklaces to earrings. Invented by Harry Brearley of the Brown & Firth Research Laboratories in 1913, Stainless Steel was developed to be impervious to staining or corrosion and was adopted by heavy industry.

Stainless Steel jewelry is a favourite of anyone seeking  that  industrial, street look with a touch of flash. Stainless Steel jewelry is definitely a favourite for us here at "Wow"!