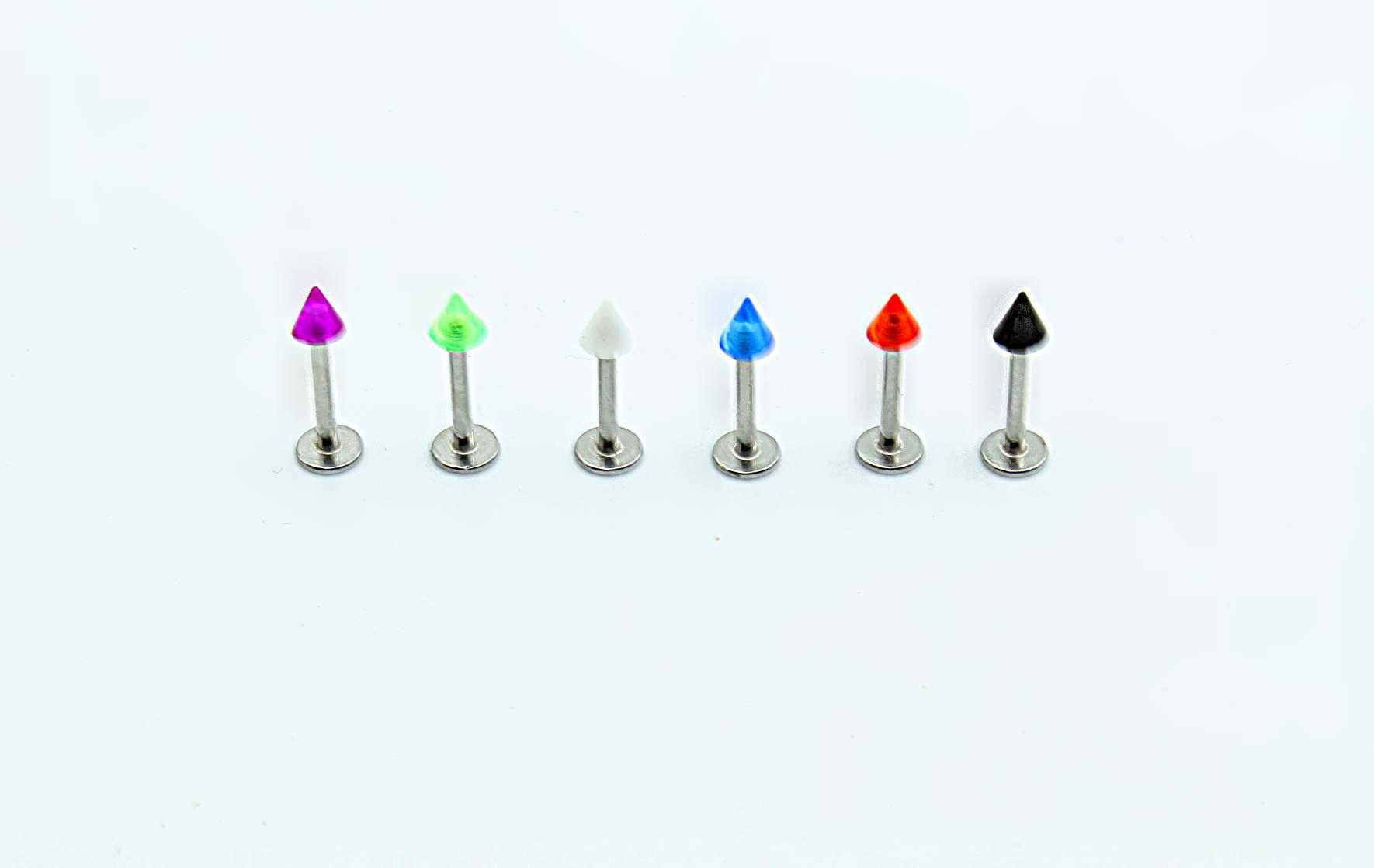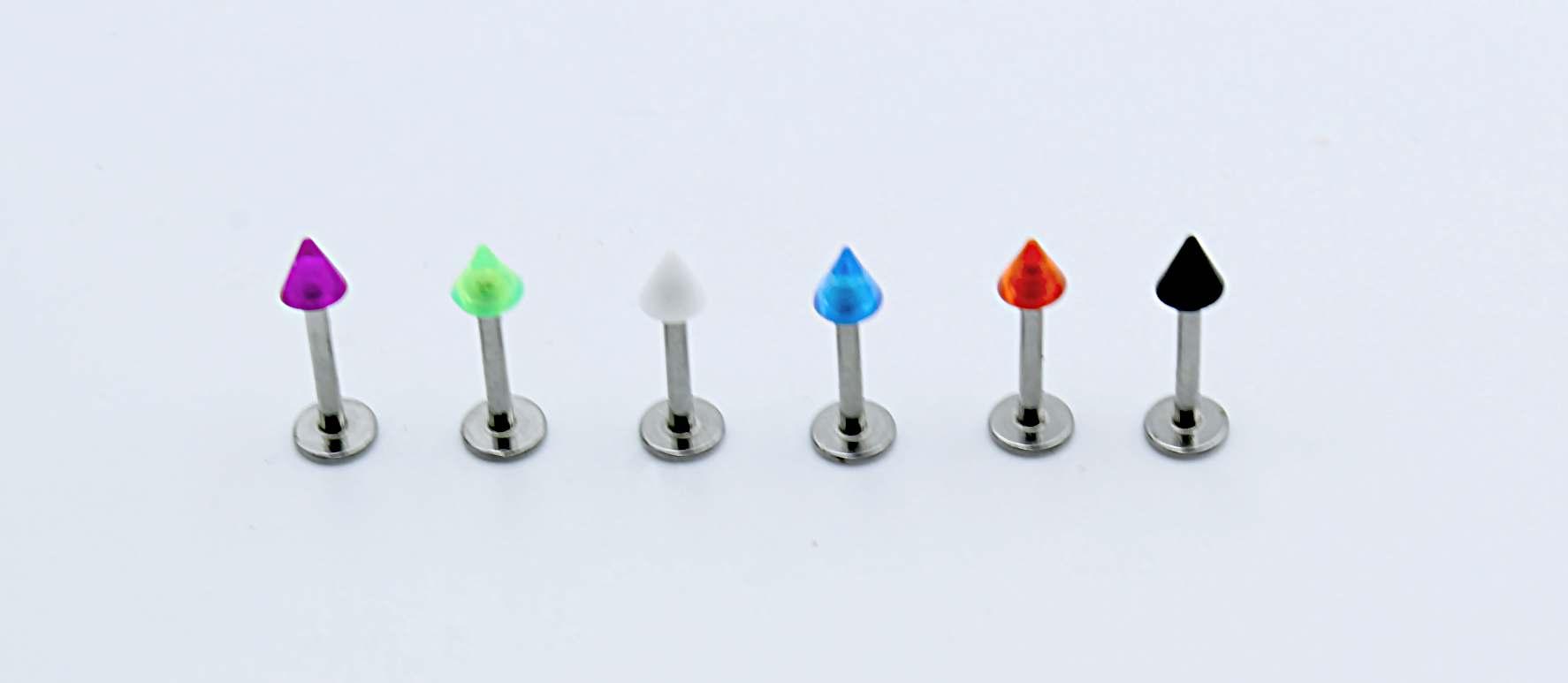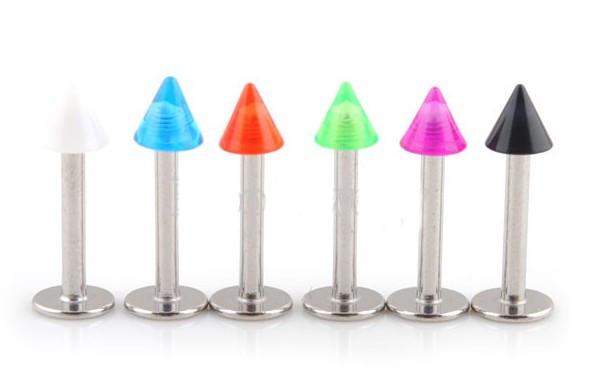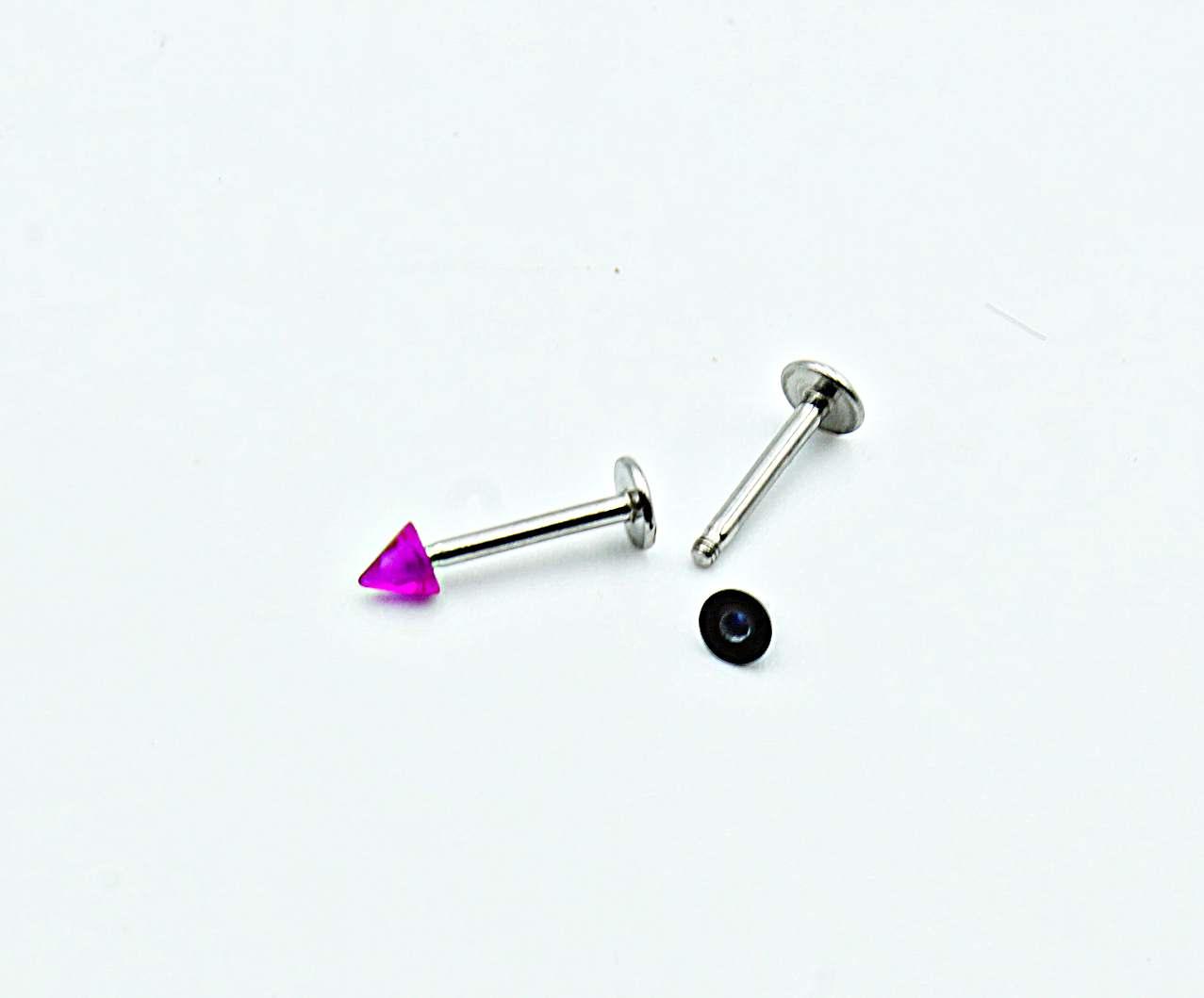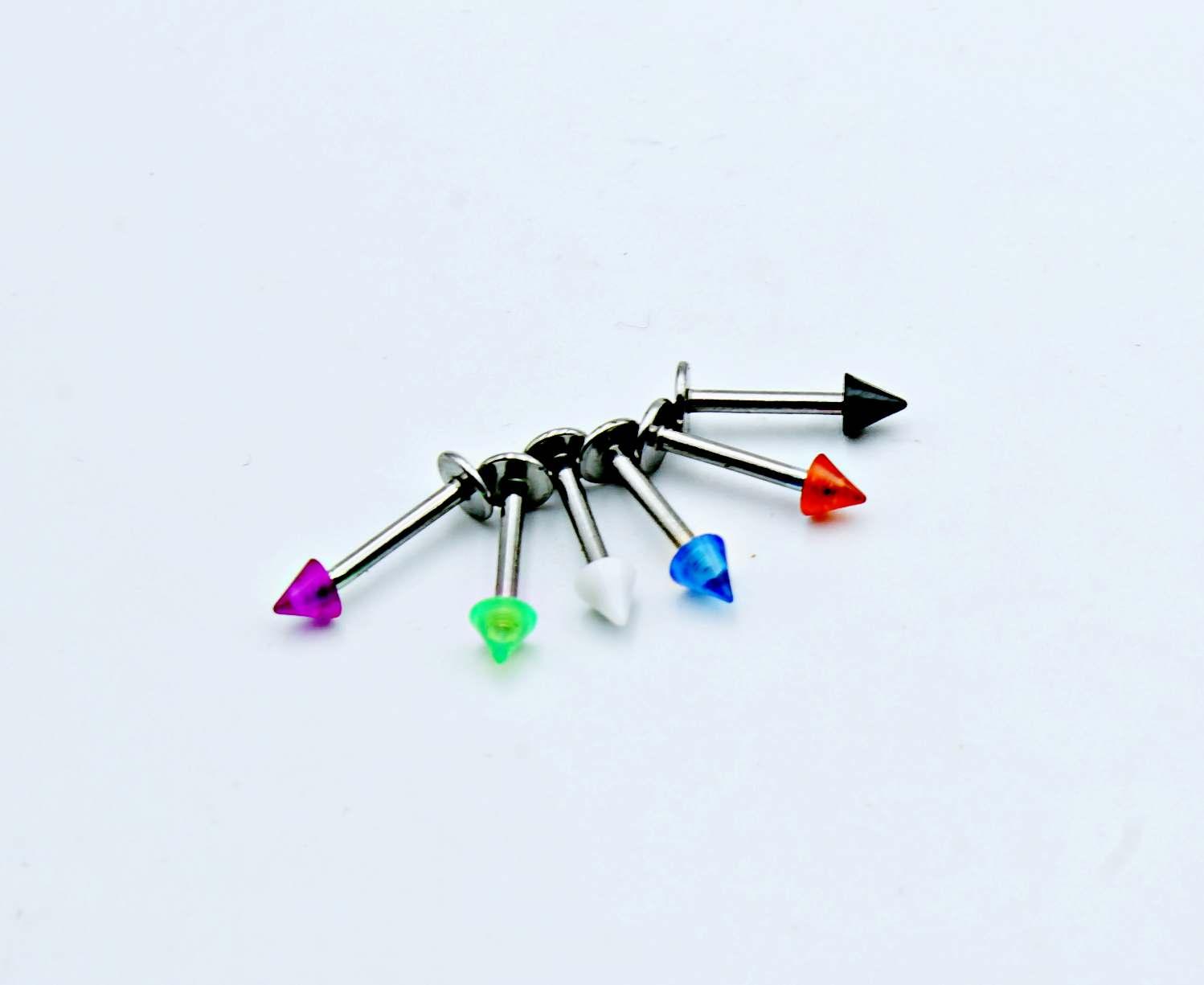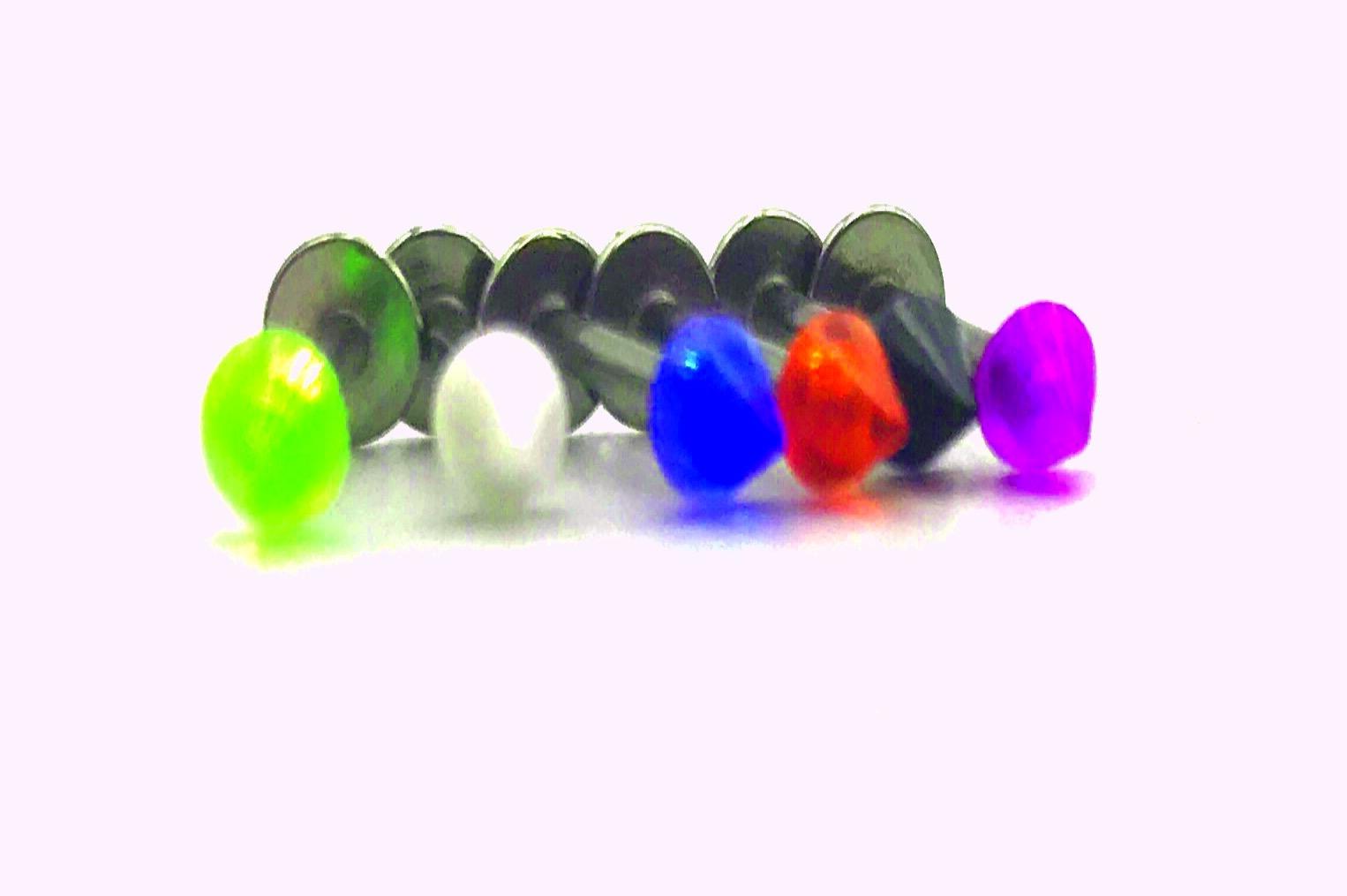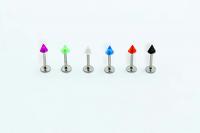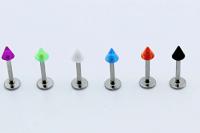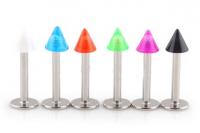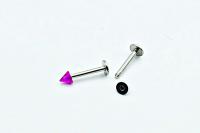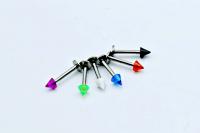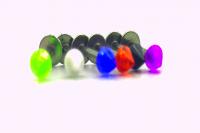 Labret Stainless Steel with UV Spikes
Labret Stainless Steel with UV Spikes
We are loving these super cool UV spikes!
Crafted in a high quality 316L stainless steel with acrylic UV spikes these are the perfect "clubbing" labrets!
Choose from our range of cool colours, purple, green, black, white, blue, or red.
This will give you a truly eye catchng look under UV lights and you will definitely "glow" in style!
*PRICE IS PER SPIKE (We have also created the option to purchase 2 spikes (pair)
Labrets: 1.2, (16G) x 8mm shaft x 3mm spike