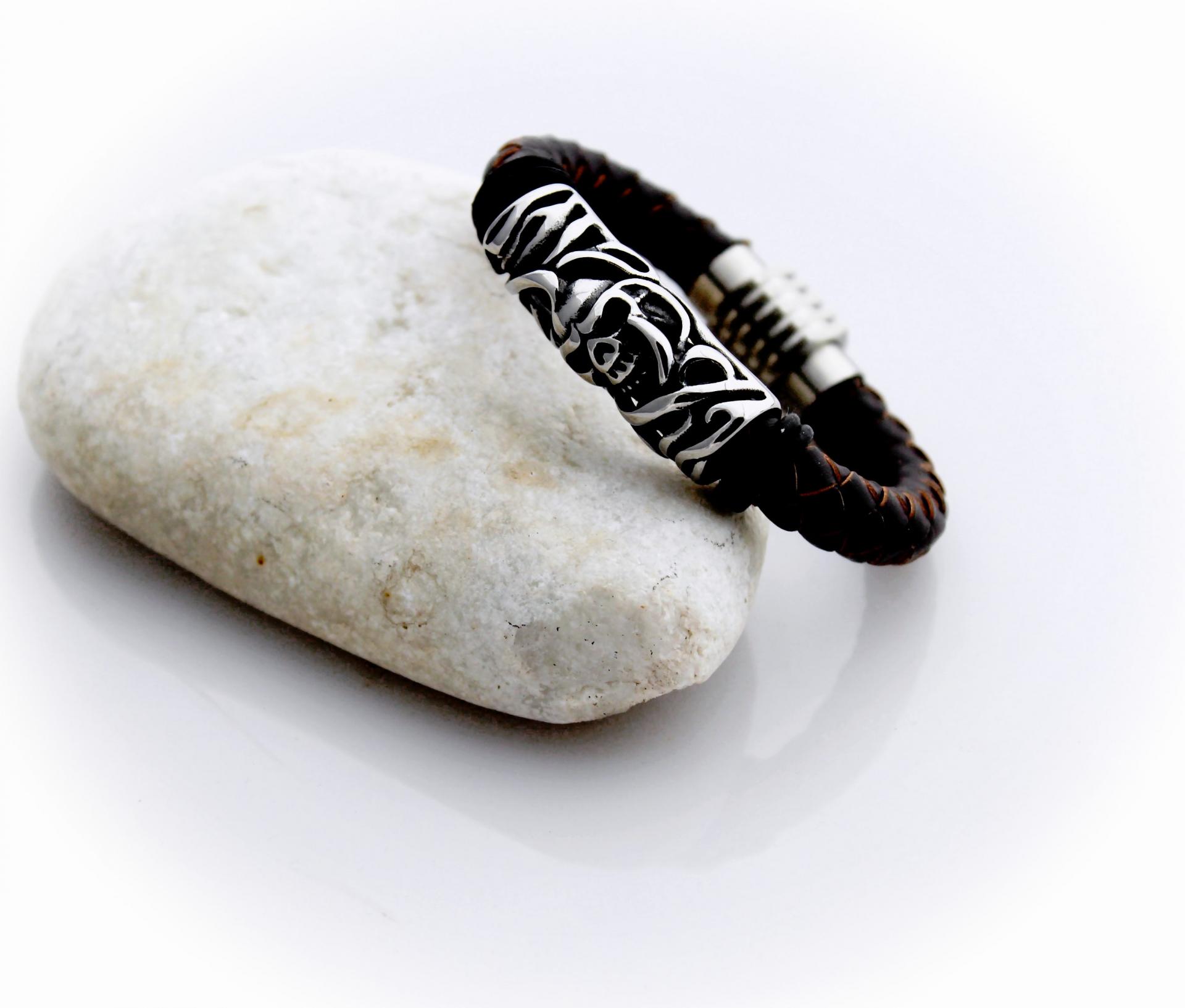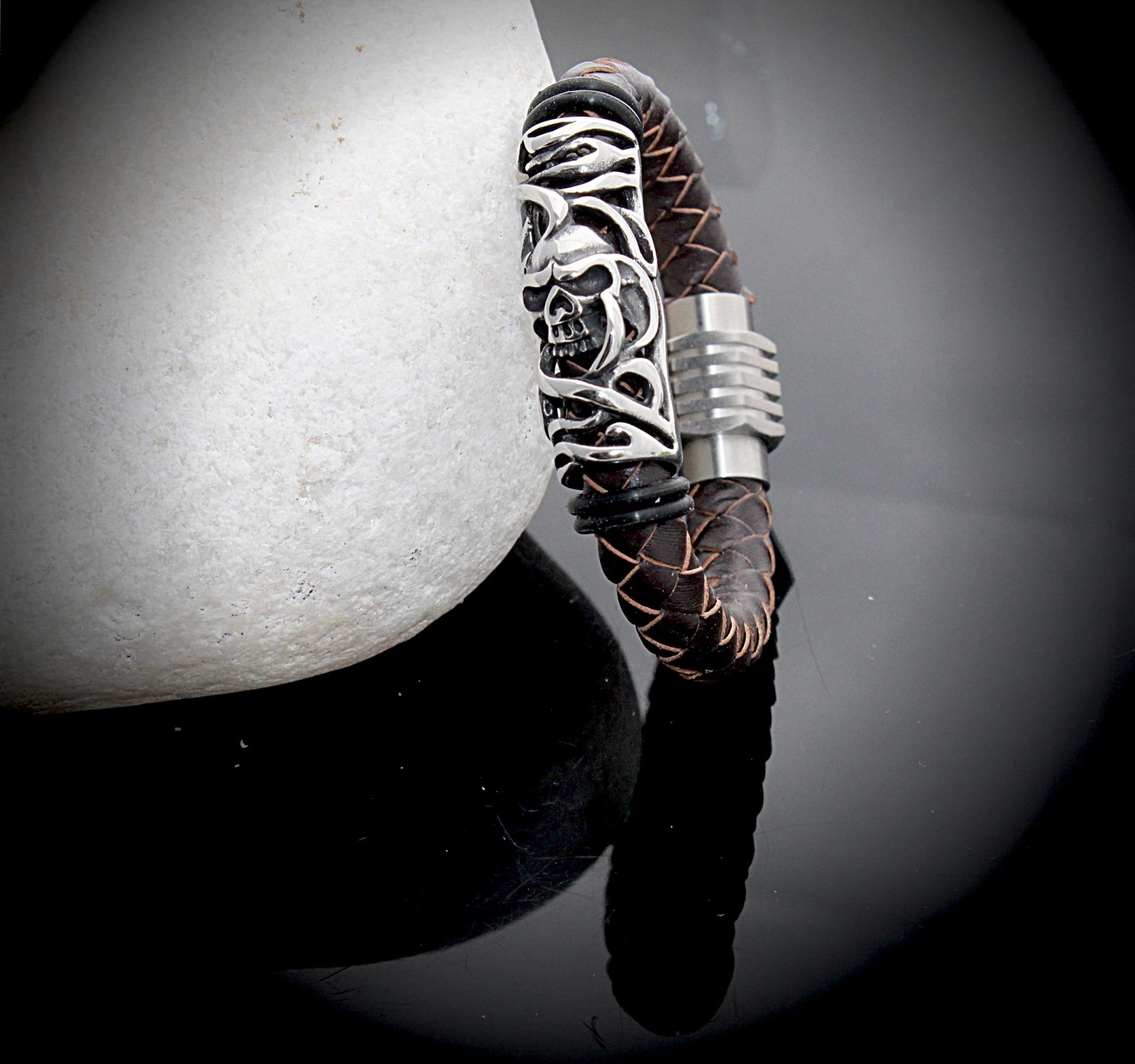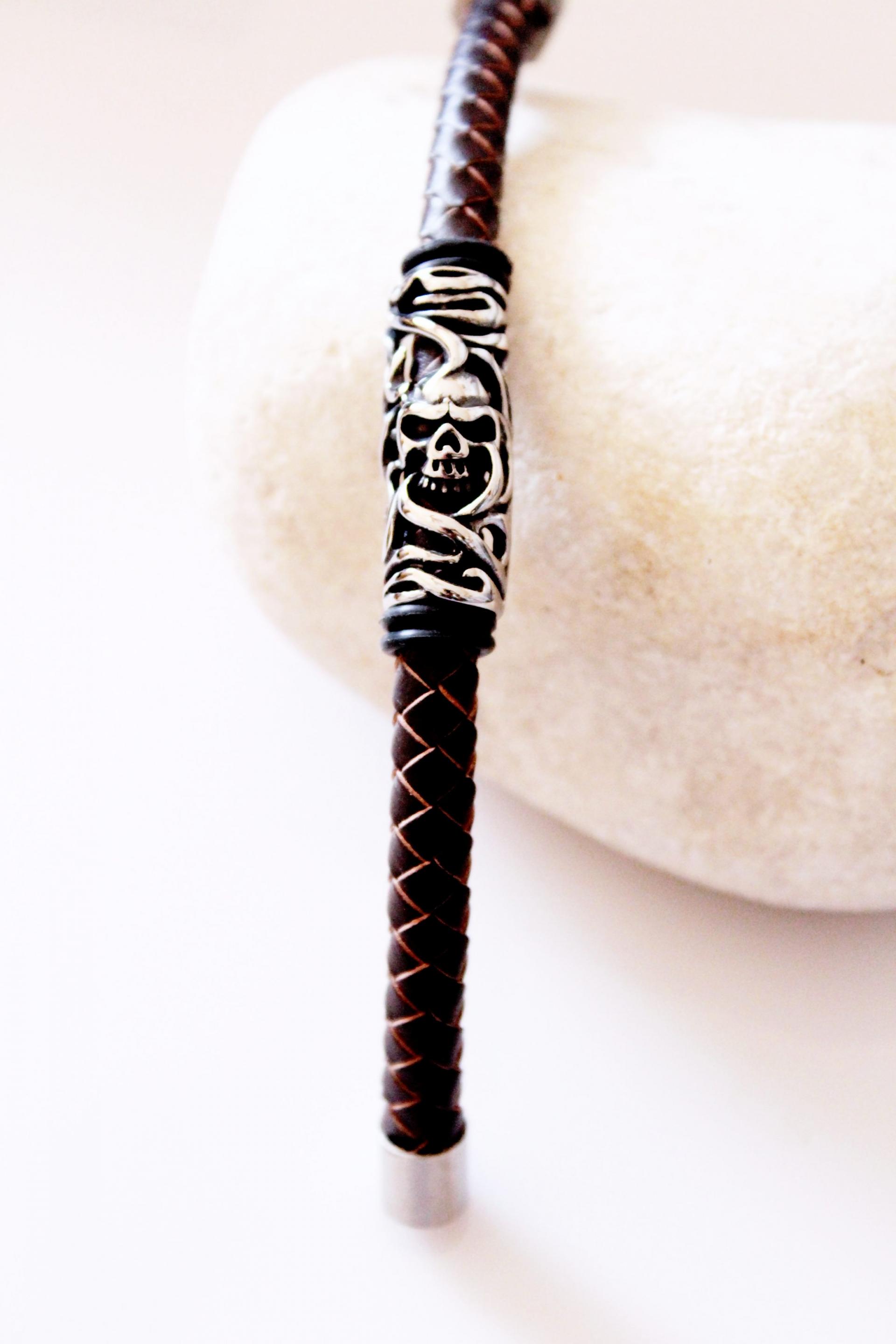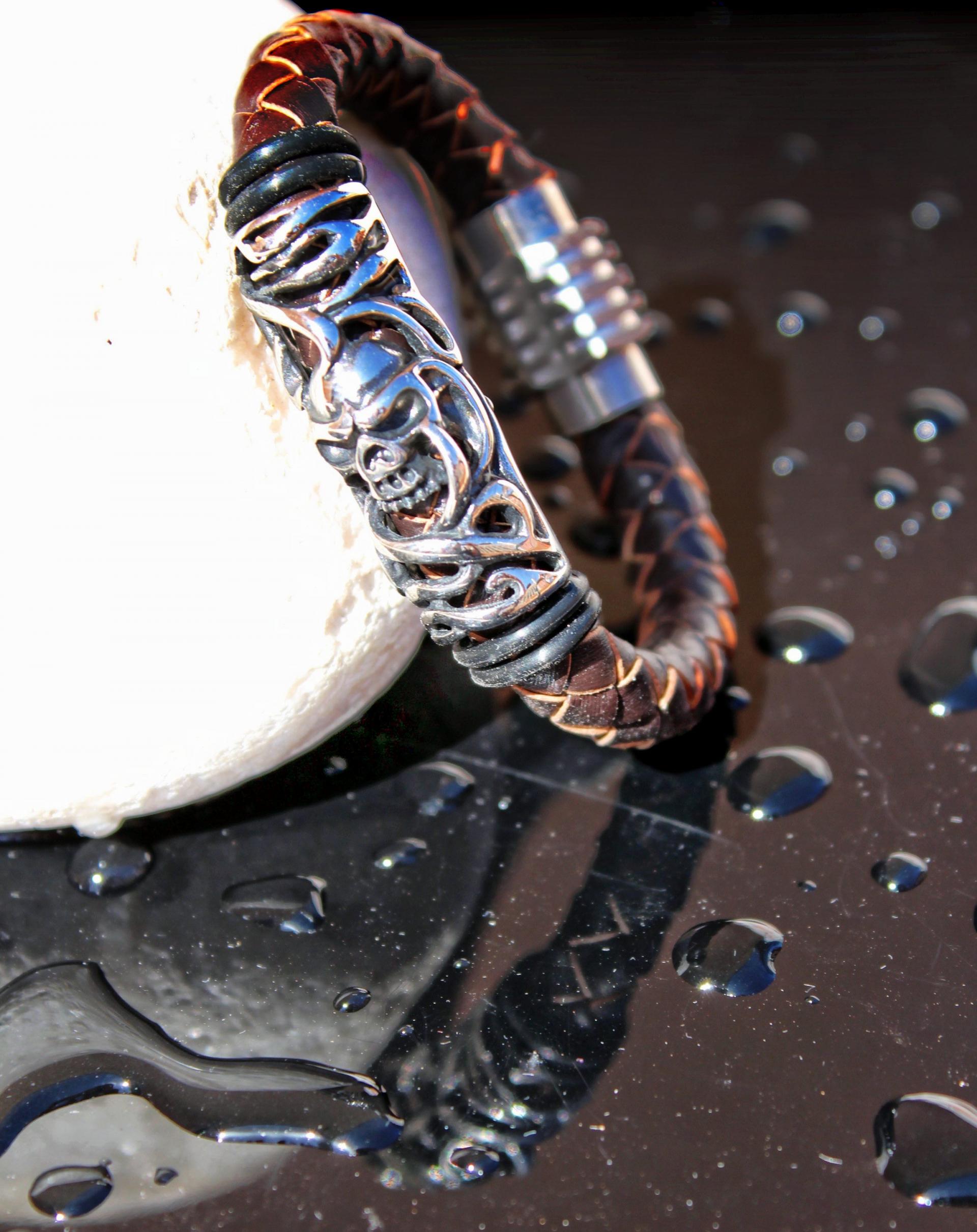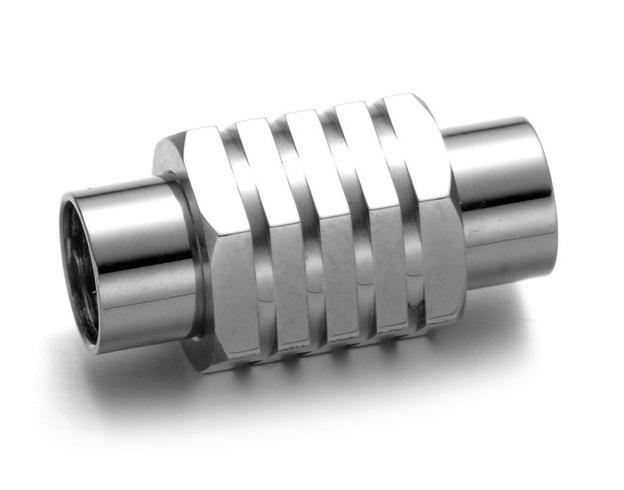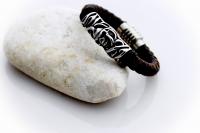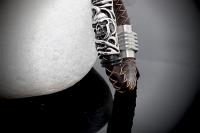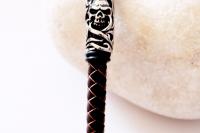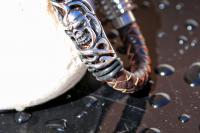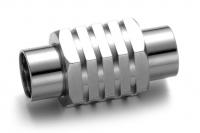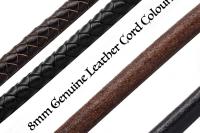 Leather and Steel Punk Skull Bracelet
Leather & Steel Punk Skull Bracelet
A "punky skull" moment going on here with this unisex bracelet crafted and designed by Chrissie C (who incidently loves skull and punk themes!!)
We are all different shapes and sizes so we have created these genuine leather and stainless steel braclets that you can choose your style and size so you get the perfect fit!
We use a chunky 8mm genuine leather in either a "round leather" or a "braided leather" and a strong "wire drawing" geometric style stainless steel clasp.
The bracelet in these images was using a braided brown leather cord.
Stainless steel is wonderul as it doesn't fade or tarnish like other metals and is extrememly durable.
---
This bracelet features a unique tube effect spacer displaying a punk skull design etched into the steel.  The unique steel magnetic clasp and spacer tube on this bracelet are both stainless steel making this bracelet durable and resistant to fading and discolouring.
Choose from our genuine smooth leather, our braided leather or our rustic brown leather.
Your bracelet will then be  created exclusively for you in your desired length!

The stainless steel detail gives these real leather bracelets a unique and distinctive urban look.
If you want to use one of our other clasps, this bracelet can be customised to your exact taste.  
Check our bracelets in the "Build Your Own" as they feature different style clasps on the designs.

SIZING
To ensure you get the perfect fit for your styling...

1: Measure your wrist with a flexible tape, strip of paper or piece of string , where you would normally wear the bracelet. The tape should be firm around the wrist but not tight.

 2: If you are using a strip of paper or cord, mark your size with a pen or pencil then use a ruler to measure the length. That would be your exact wrist size.

 3: To find your bracelet size , just add your wrist size with the appropriate measurements below.

GUIDE, ADD cm(s)TO WRIST SIZE
For a Snug Fit Add 1.5cm
For a Comfort Fit. Add 1.5 to 2cm
For a Loose Fit Add 2 to 2.5 cm

For example, if you have a 17cm wrist and like a comfort fit, choose 18.5cm - 19cm braclet size from the drop down list.

CARE FOR YOUR LEATHER BRACELET

We advise with all leather products to avoid bathing/showering in them and avoid wearing whilst  swimming or engaging in water based activities to preserve the leather.