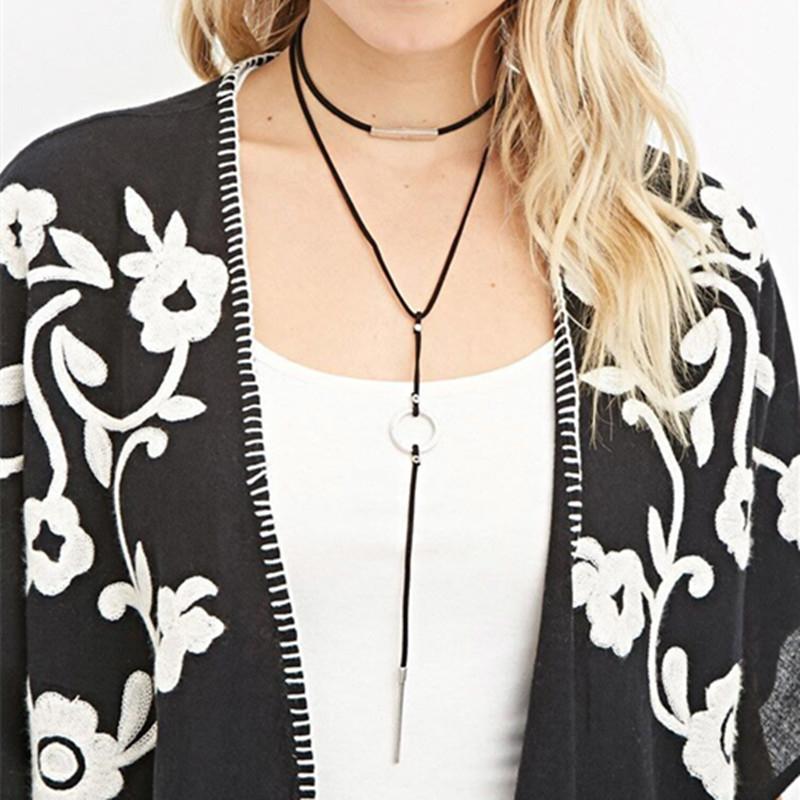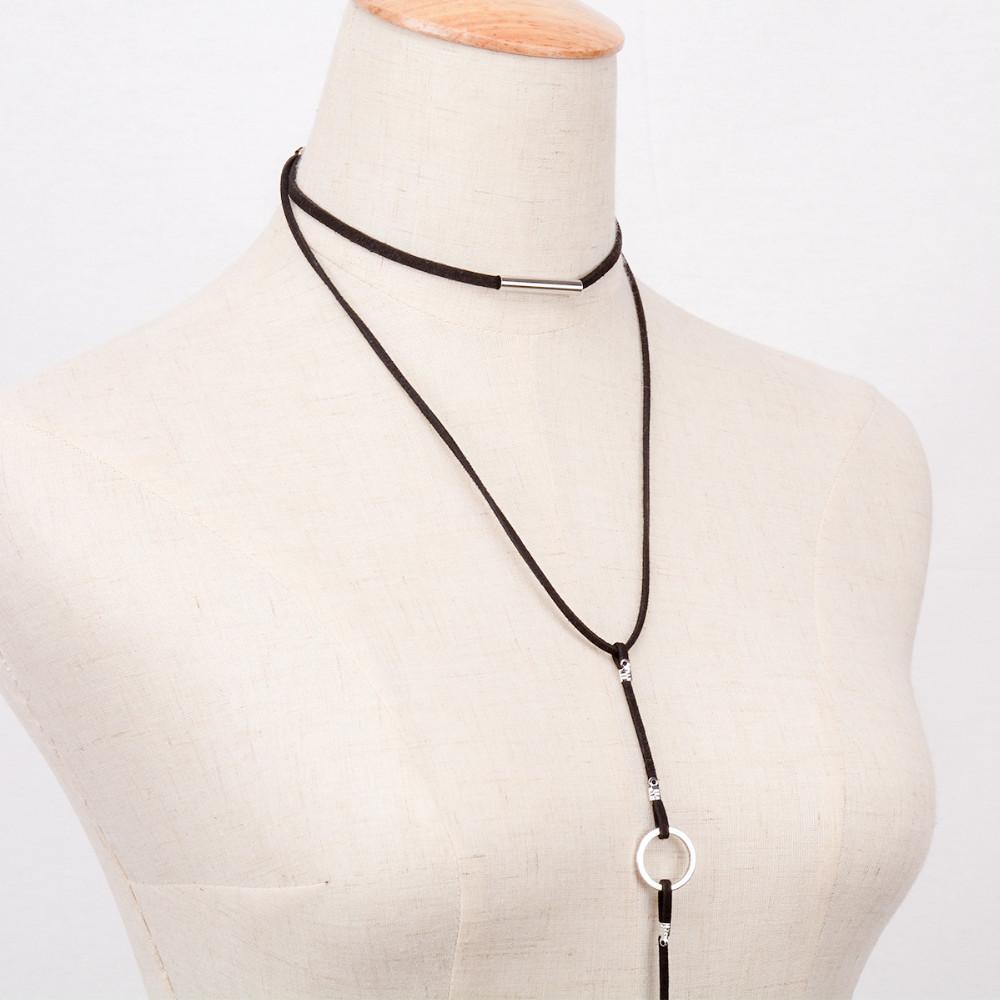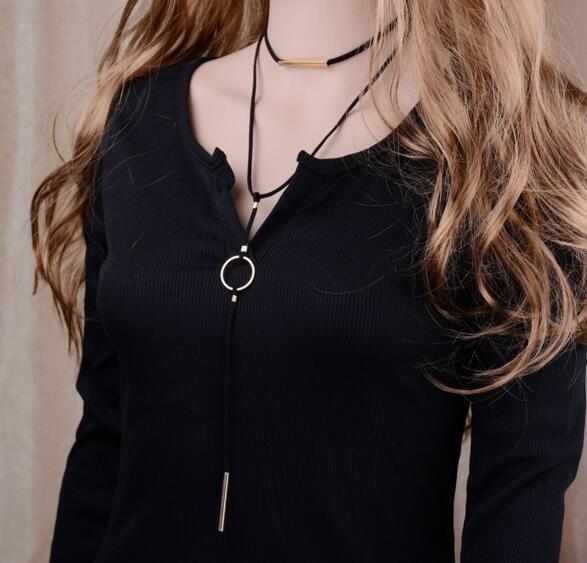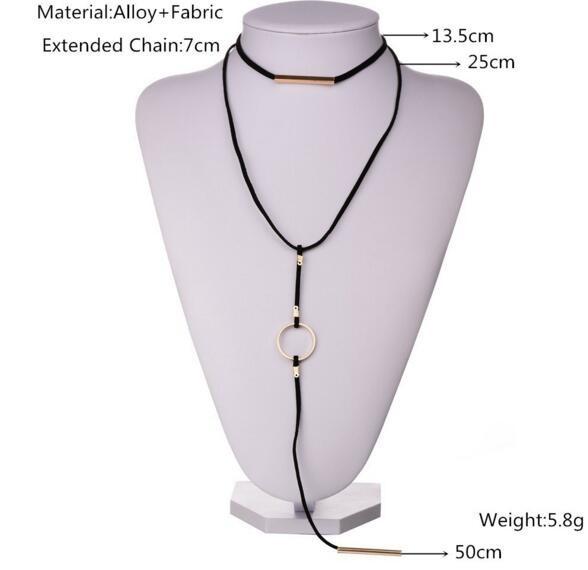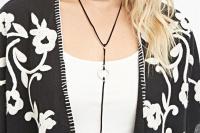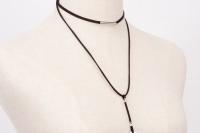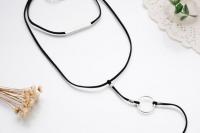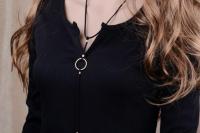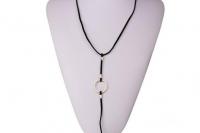 Long Leather Double Layer Necklace
Long Leather Double Layer Necklace
Wow!  What a punky funky necklace!... 
Here we have a long double layer design necklace in a black flat suede type of leather with silver plated details.
Perfect for day or night wear, makes a casual outfit look funky, or glams up a night time outfit!
This is quite an interesting necklace as it combines a choker with a normal length necklace and then extends to a mid belly piece with the lower layer single tassel!