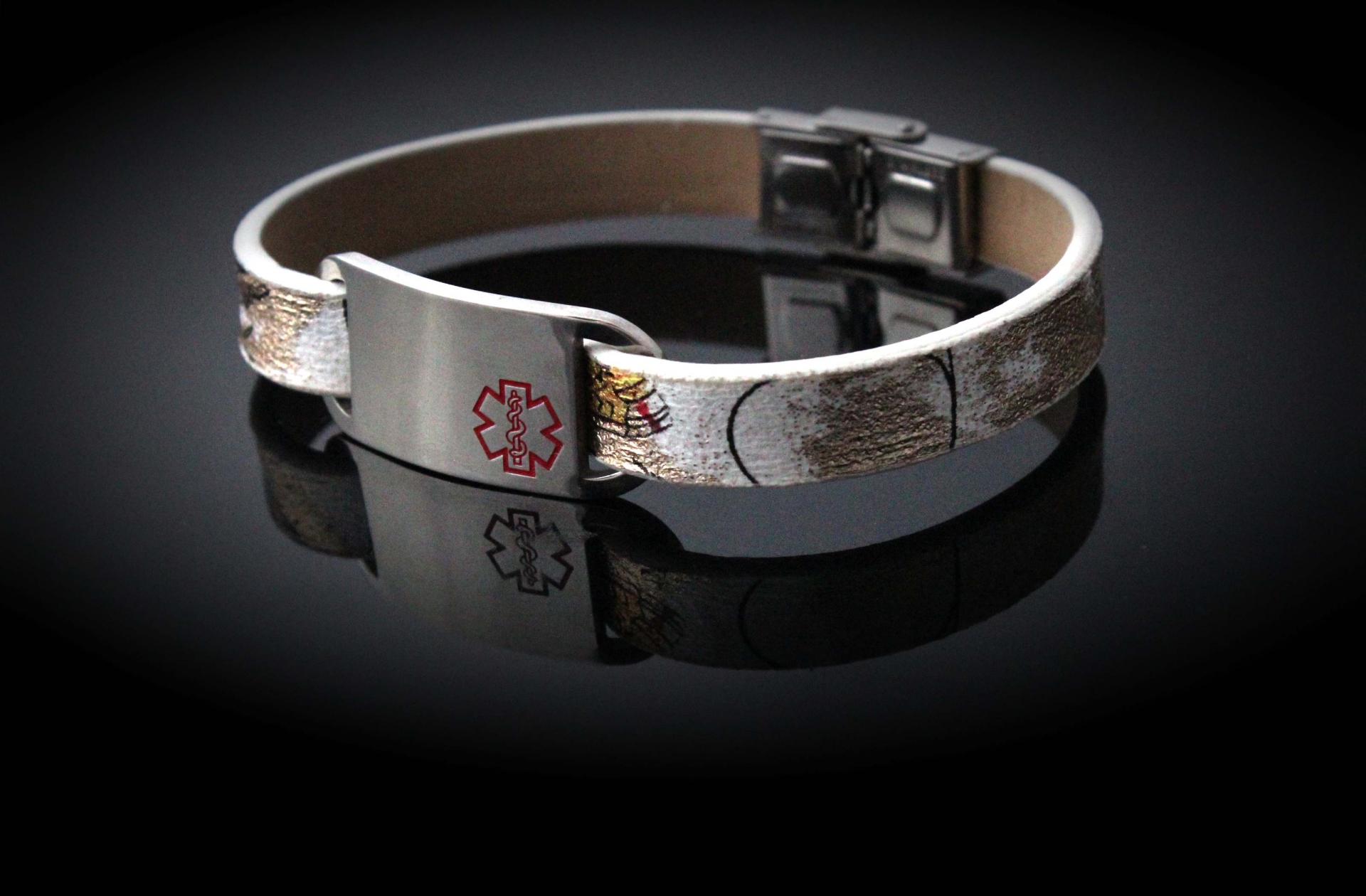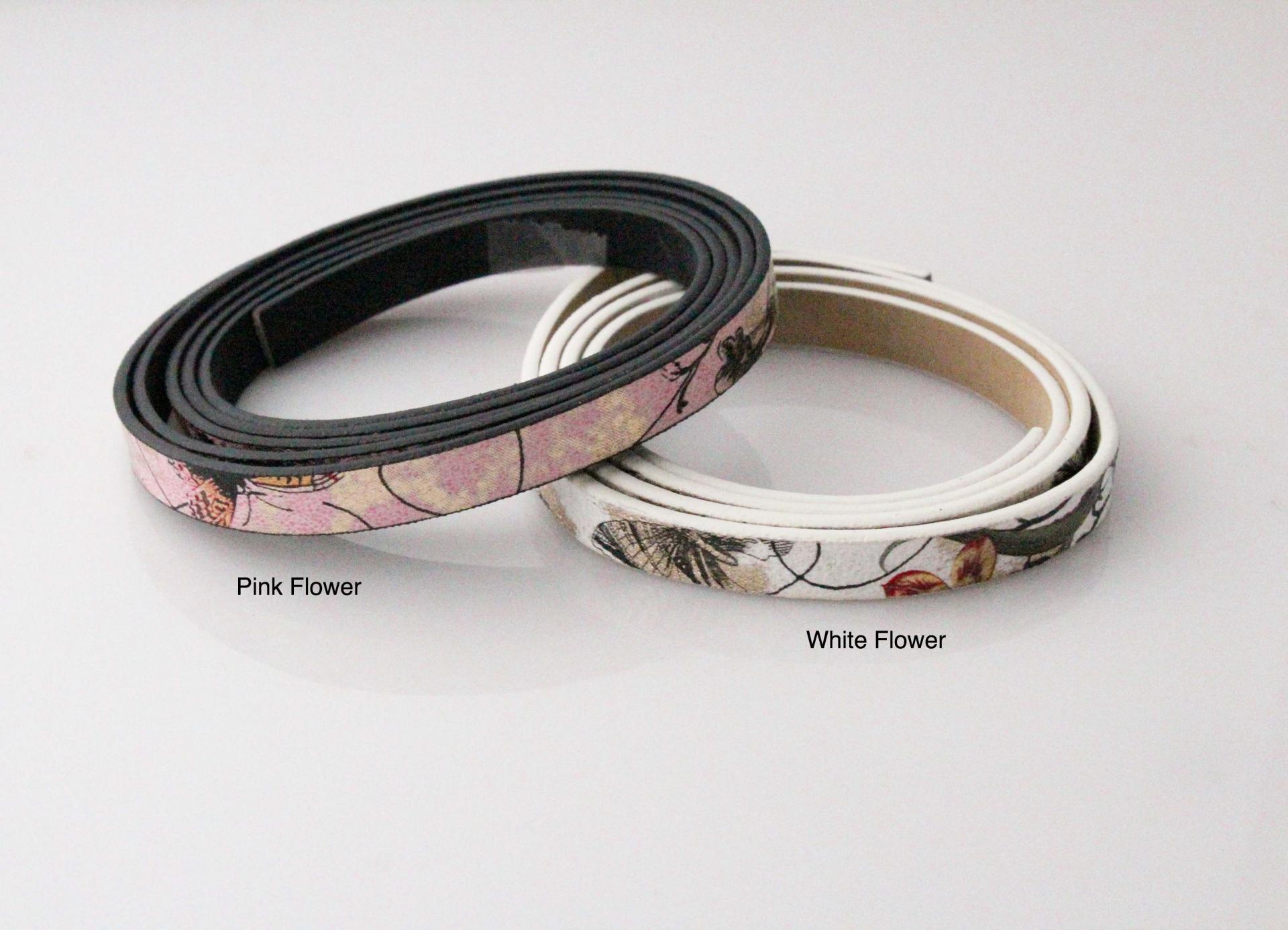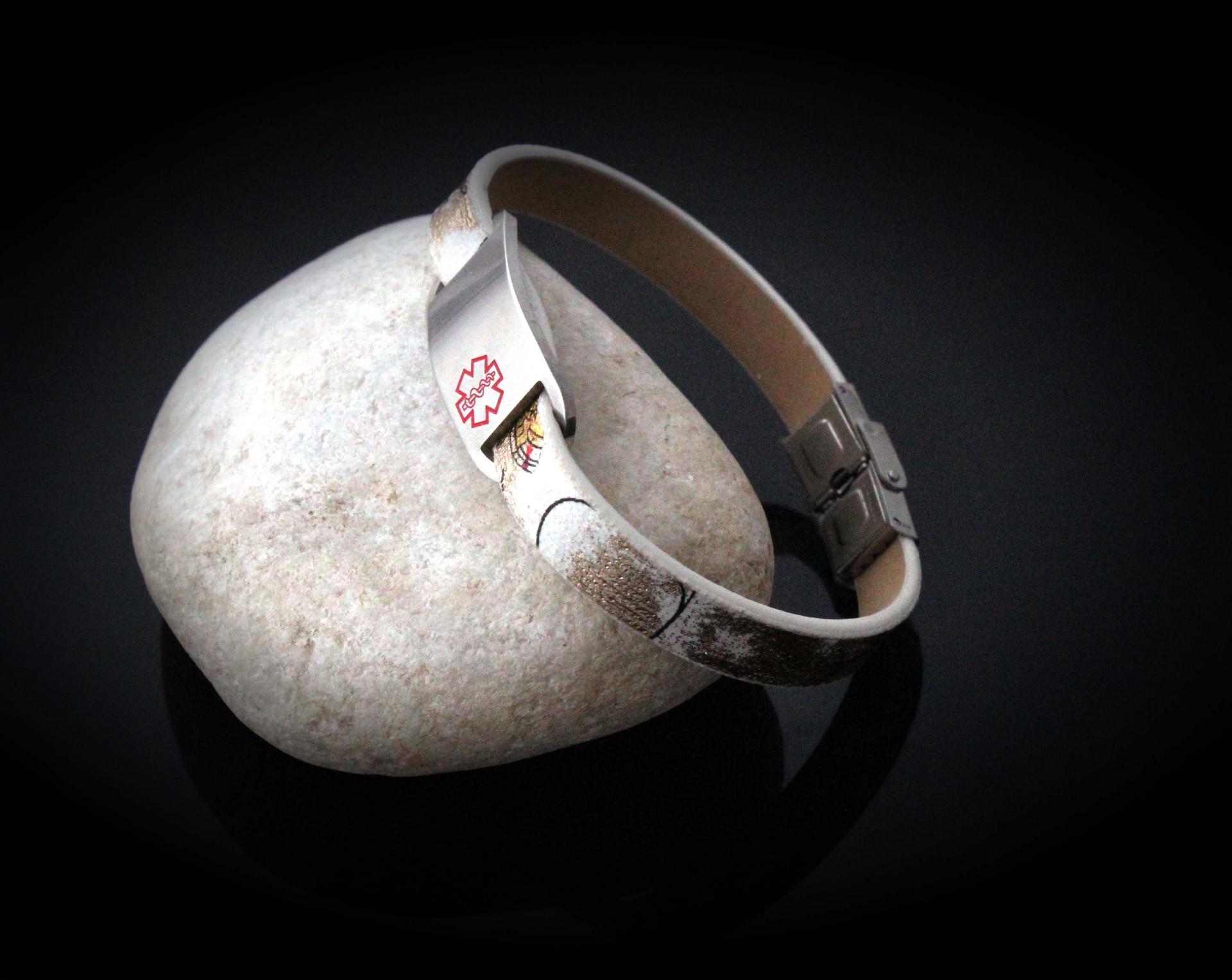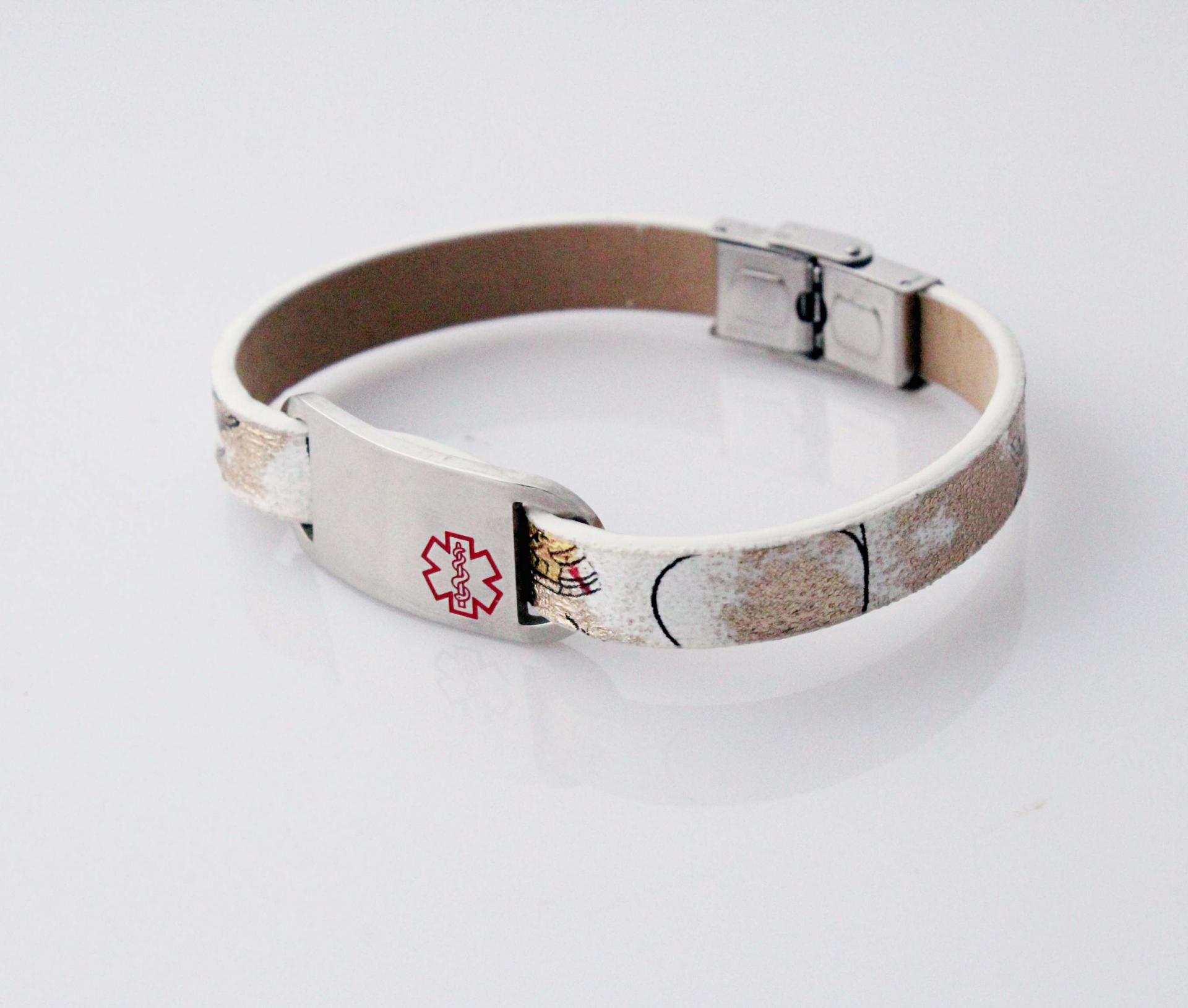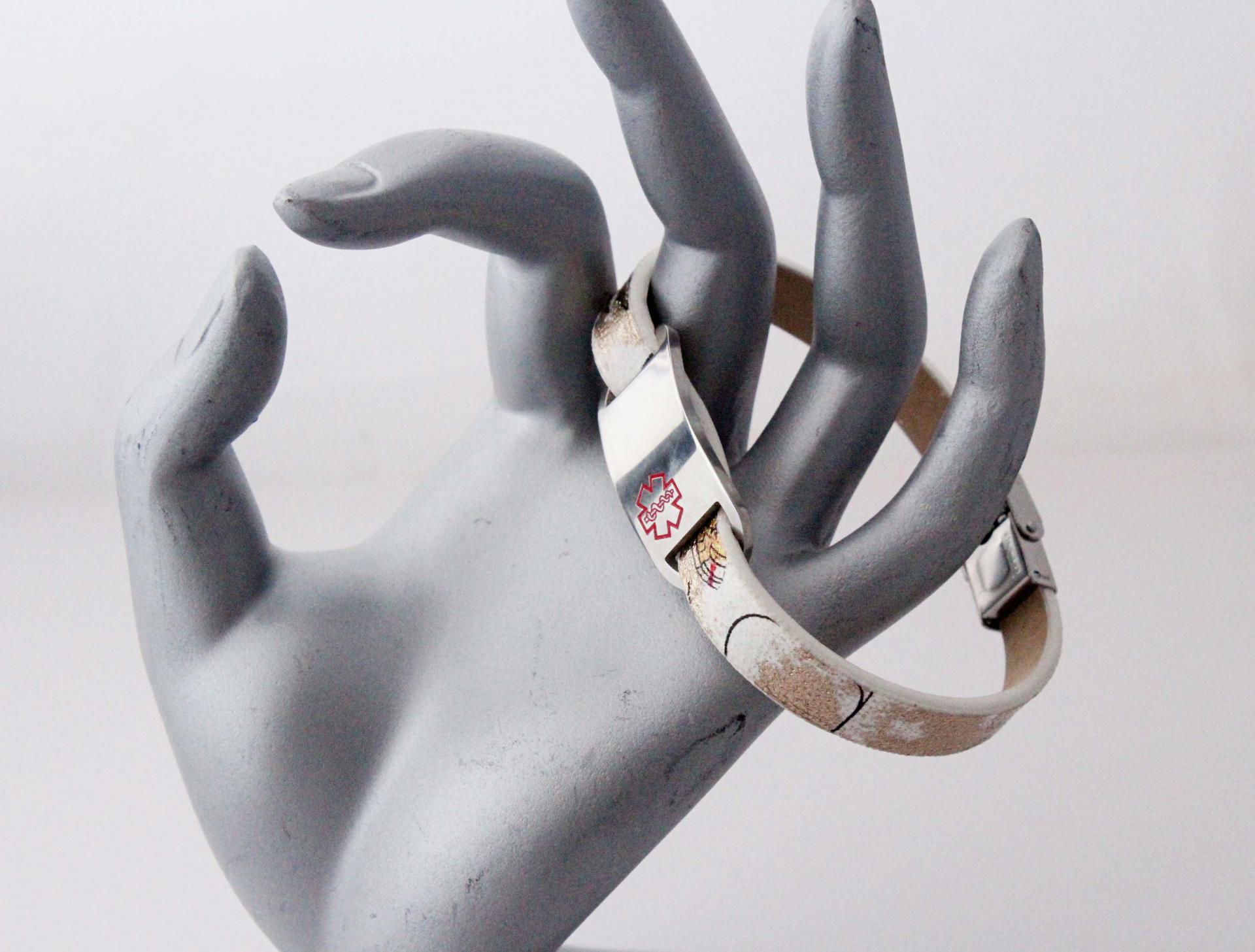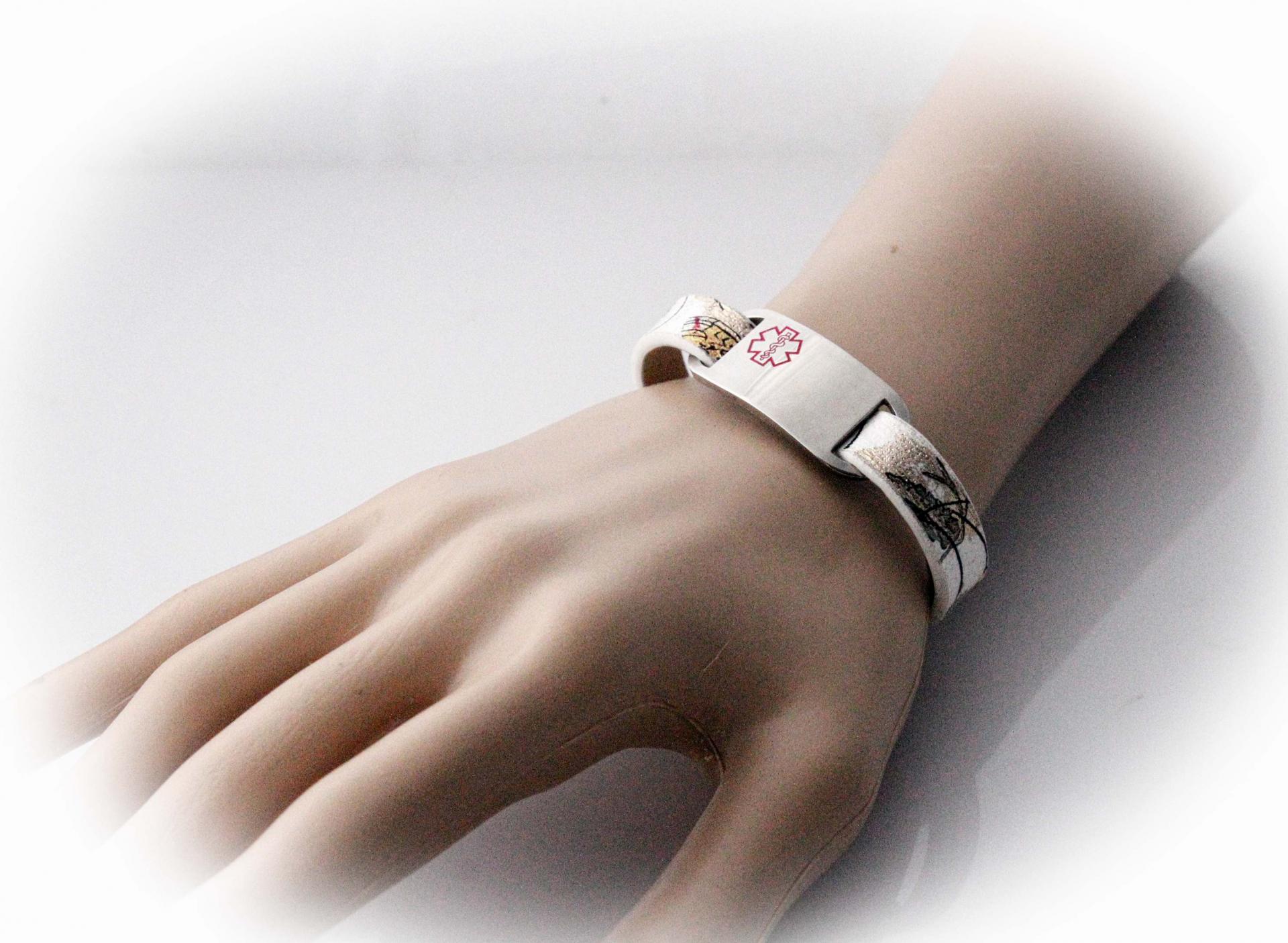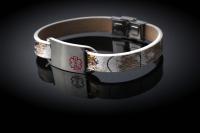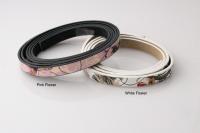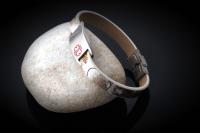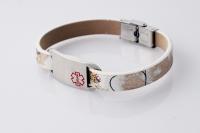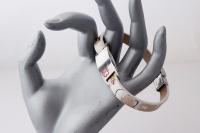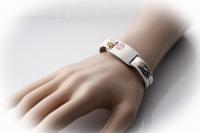 Medical Alert Flat Leather Flower Design Bracelet - Customise
Medical Alert Flat Leather Flower Design Bracelet - Customise

Chrissie C has created a cool and colourful leather medical alert ID tag bracelet which we can customise to your size.

This flat leather with an abstract flower design is 10mm wide and available in our choice of white or pink mix and finished with a stainless steel clasp.

This bracelet has a multitude of uses, not only can you engrave your medical information onto the stainless steel tag, it can also be used for perfectly healthy children or adults as an ICE bracelet (In case of emergency)

PLEASE NOTE: Your bracelet is crafted with a blank stainless steel medical tag to allow you to get your own personal information engraved.

*****************************************************************************

Emergencies can happen to anyone, anytime, regardless of their health history.

ICE bracelets allow you to engrave any information you would like easily available in the event of an emergency.

Your name, emergency contact information, and any special instructions you might want known  should be engraved.

ICE bracelets are NOT just for people with medical condition.  They can be extremely helpful (and potentially life-saving) in the event of an emergency such as:
Overheating/dehydration/trouble breathing Car accidents Heart attack/chest pain/stroke/seizure Sudden confusion/memory loss/disorientation Animal / Insect bites Choking Burns Separation of parents and children – especially in a crowd  In the event of a serious disaster, like a tornado or flood Near drowning Head trauma Adverse reaction to medication or overdose Injuries/unconsciousness (could result from sports, exercise, fainting, etc.)
Engraving Information on an ICE ID should include

*First and Last Name
*Address or Emergency Contact Number
*Emergency Contact Number or Doctor's Phone Number

You should be wearing a medical alert bracelet if:
You have asthma Diabetes Allergies, food, nuts, insect etc. Epilepsy, Seizures You have hypertension, a history of stroke, or other cardiac problems You have kidney disease You have anaemia You have a visual or hearing impairment You have Alzheimers or memory impairment You have special needs You have any chronic illness You are a surgery, transplant, or cancer patient You use a pacemaker or other important piece of medical equipment You take certain medications, like blood thinners
 

Tag : High Polished Silver Tone Stainless Steel Medical Alert ID Plate Tag - 4cm x 1.6cm approx

Leather:  10mm wide cowhide genuine leather 

Connector:  10mm connector 

SIZING
To ensure you get the perfect fit for your styling...

1: Measure your wrist with a flexible tape, strip of paper or piece of string , where you would normally wear the bracelet. The tape should be firm around the wrist but not tight.

 2: If you are using a strip of paper or cord, mark your size with a pen or pencil then use a ruler to measure the length. That would be your exact wrist size.

 3: To find your bracelet size , just add your wrist size with the appropriate measurements below.

GUIDE, ADD cm(s)TO WRIST SIZE
For a Snug Fit Add 1.5cm
For a Comfort Fit. Add 1.5 to 2cm
For a Loose Fit Add 2 to 2.5 cm

For example, if you have a 17cm wrist and like a comfort fit, choose 18.5cm - 19cm braclet size from the drop down list.

CARE FOR YOUR LEATHER BRACELET

We advise with all leather products to avoid bathing/showering in them and avoid wearing whilst  swimming or engaging in water based activities to preserve the leather.