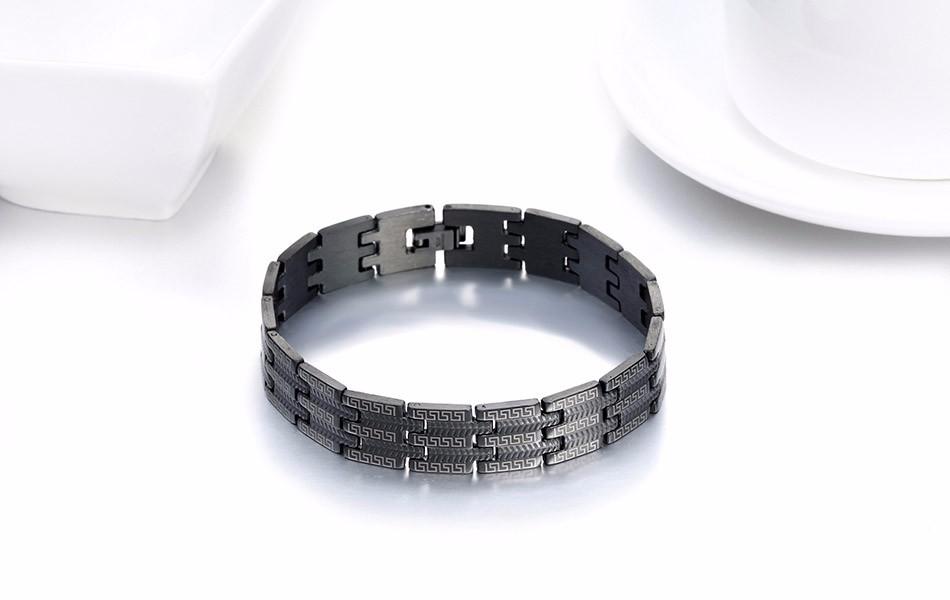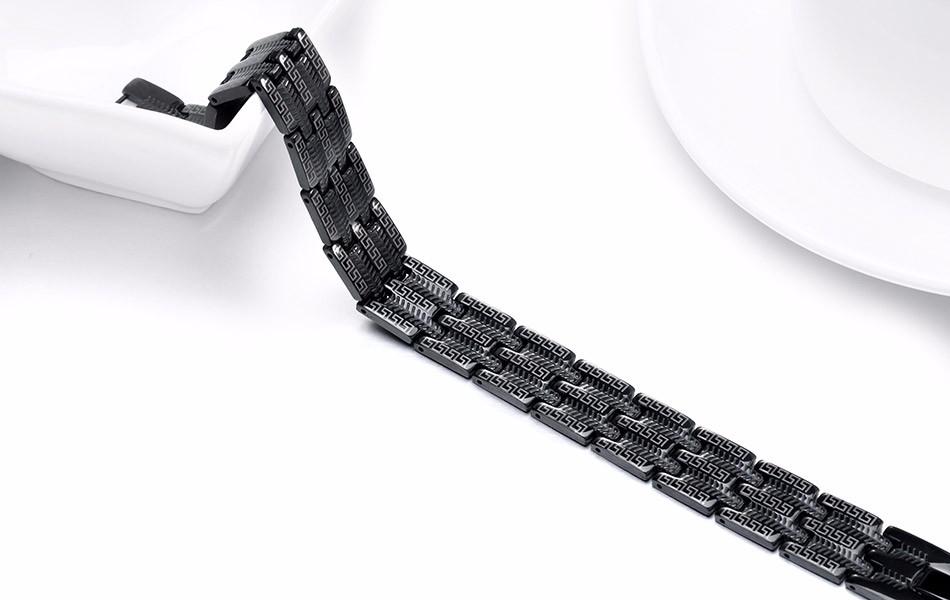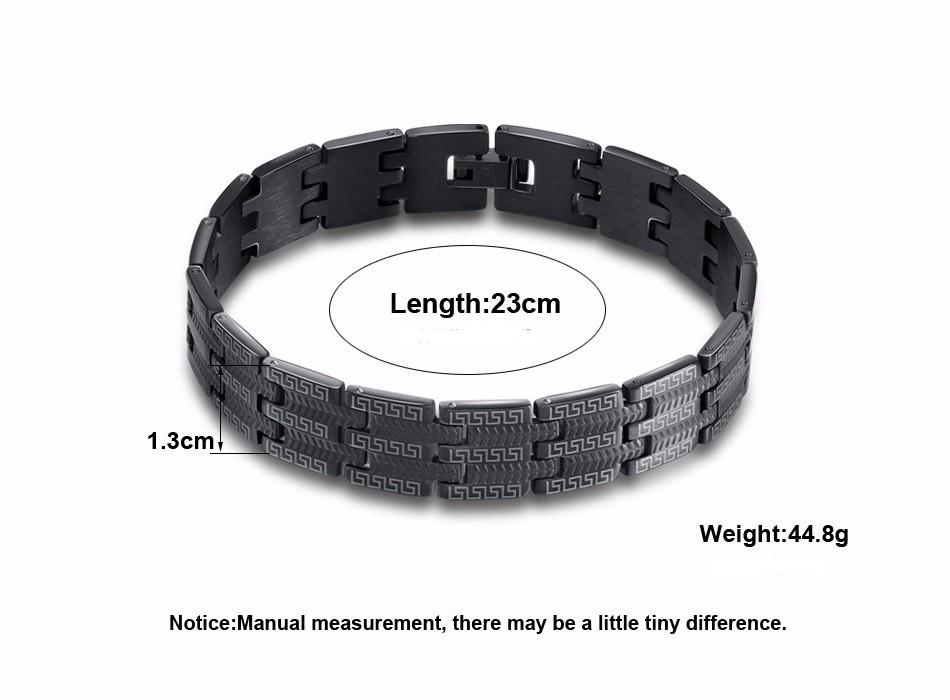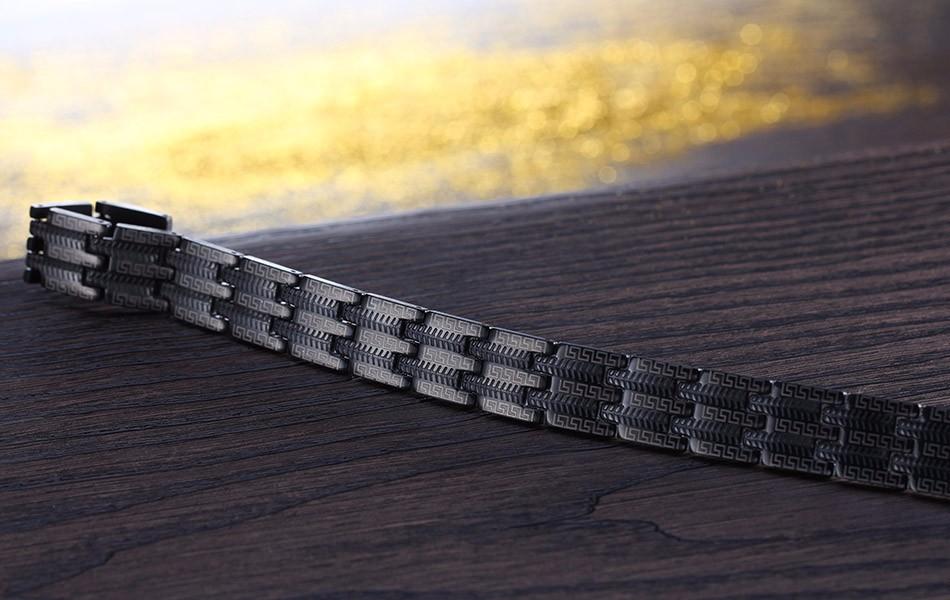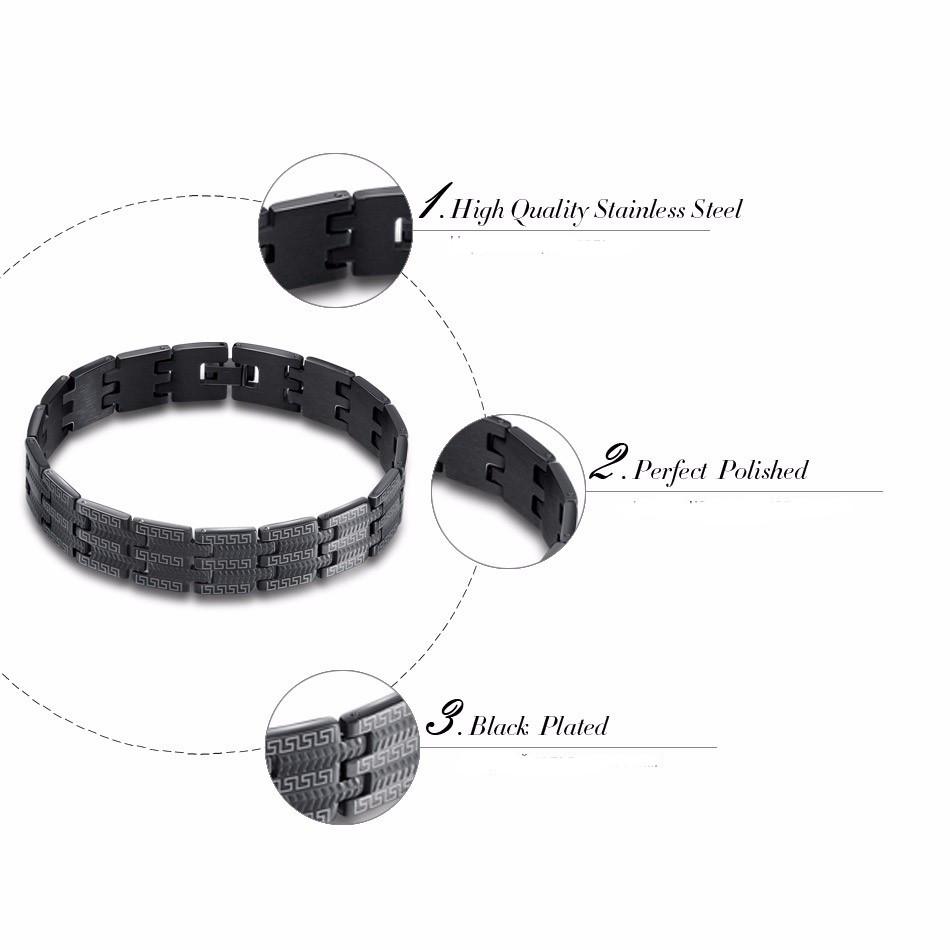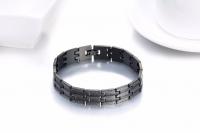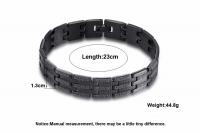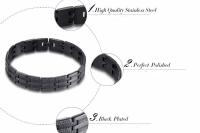 Mens Black Steel Bracelet 23cm - Greek Key Design
Mens Black Steel Bracelet 23cm - Greek Key Design

We have a lot of customers asking for larger bracelets, so now we have various designs in stock for the larger wrist.

This sleek black plated stainless steel bracelet features the greek key - meander design. Stainless Steel is a wonderful metal for jewellery as its so durable!

Perfect gift for the fashion conscious male!

Your bracelet will come in a velvet gift pouch.

 

The meander motif took its name from the river Meander, a river with many twists, mentioned by Homer in Iliad. The motif is also known as Greek key or Greek fret.

Meander was the most important symbol in Ancient Greece, symbolizing infinity or the eternal flow of things. Many temples and objects were decorated with this motif, and it is considered that there is a connection with the Cretan labyrinth – indeed - a labyrinth can be drawn using a Greek key.

Meander symbolizes as well the bonds of friendship, of love and devotion and that's the reason it's often given as marriage gift. It can symbolize as well the four cardinal points, the 4 seasons, waves – especially in the round version of it, or snakes, among others.