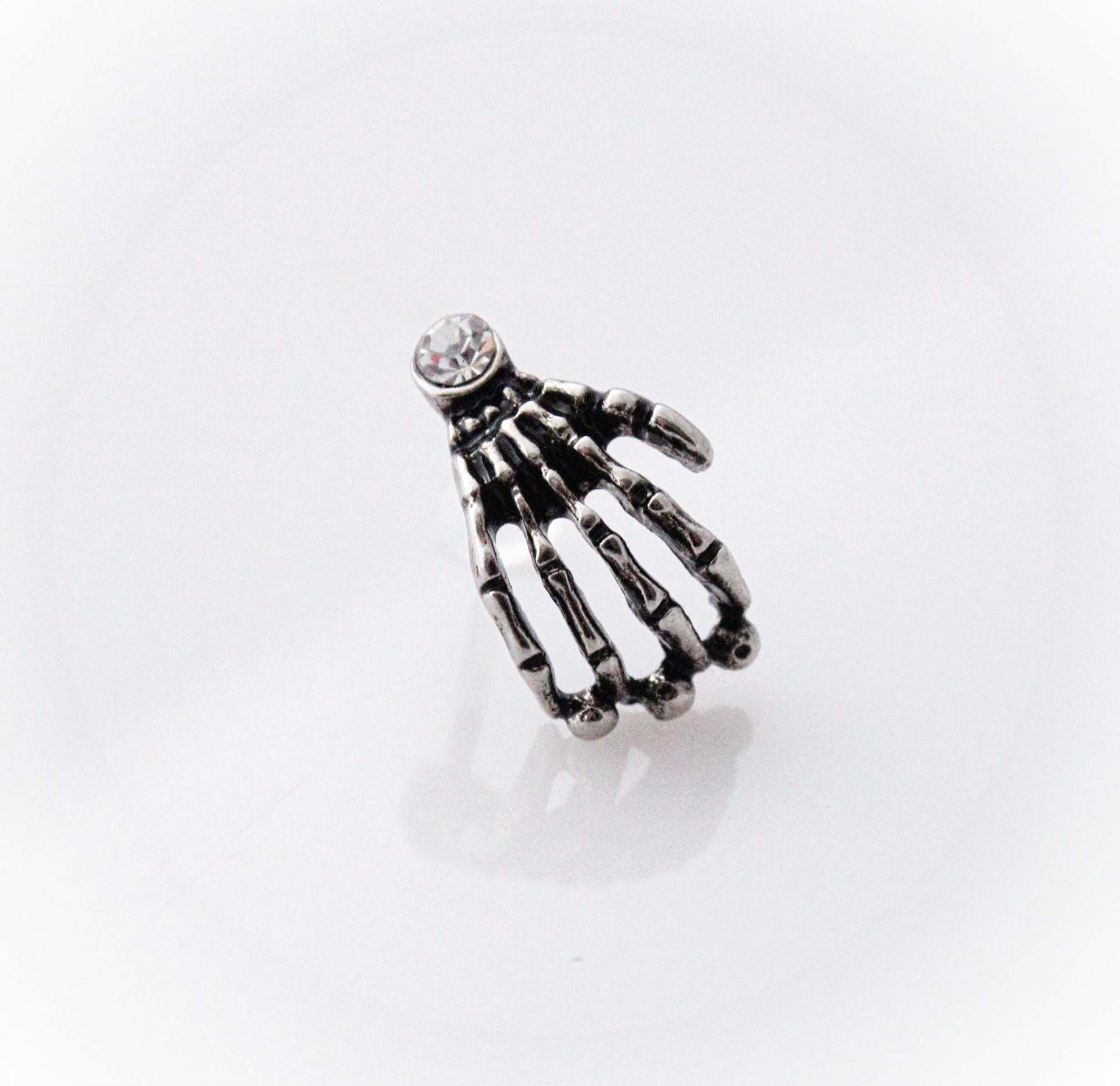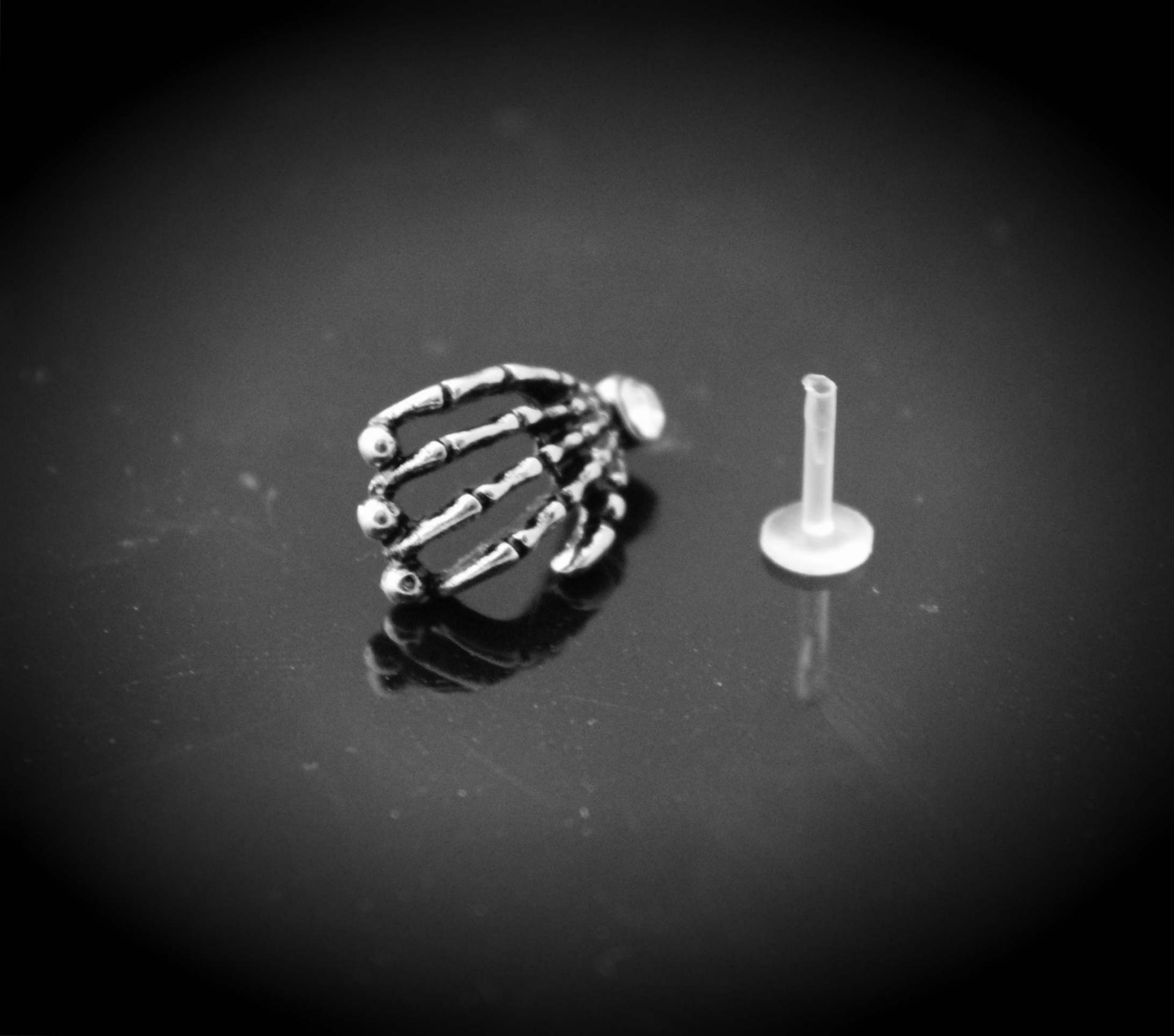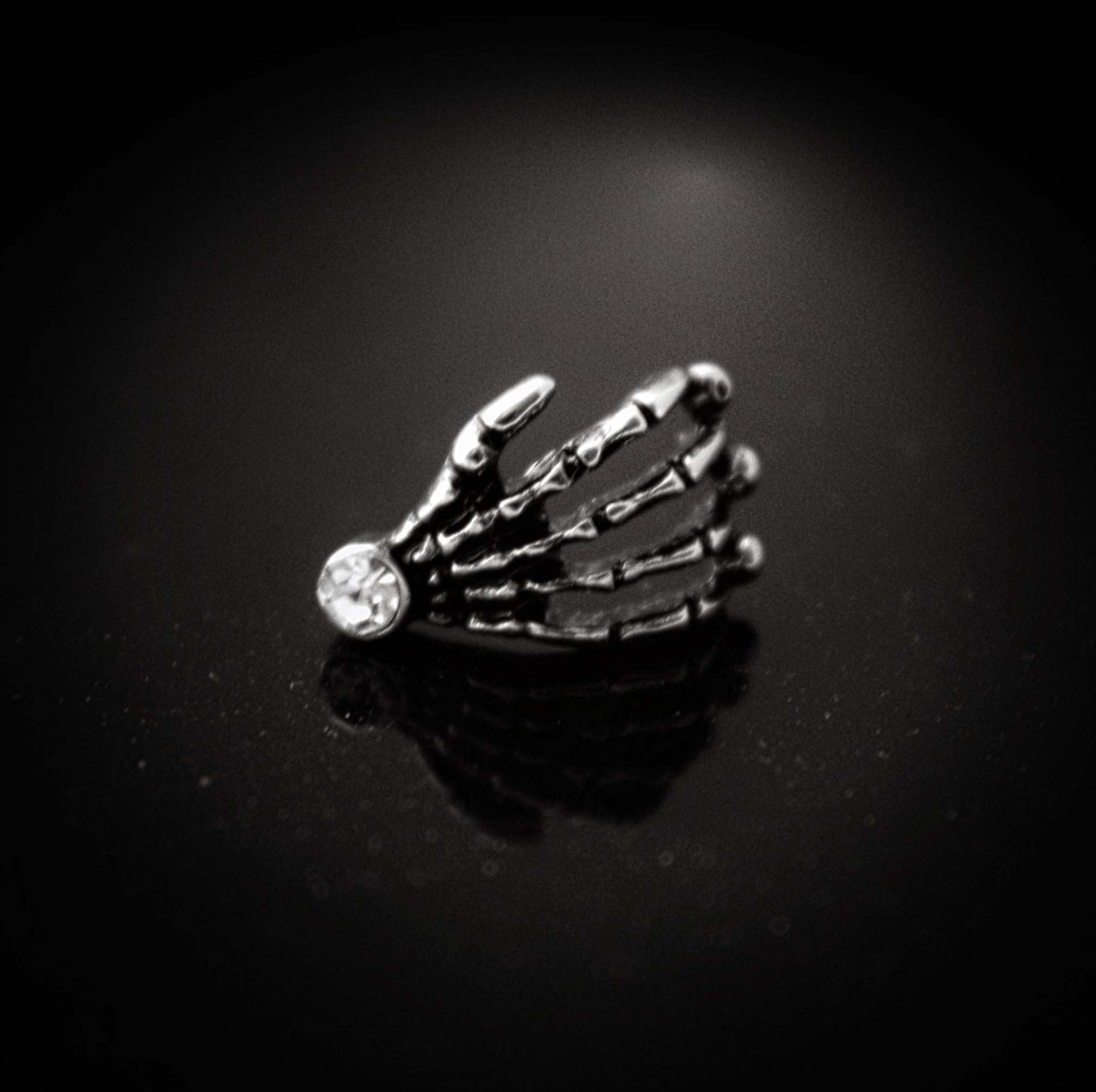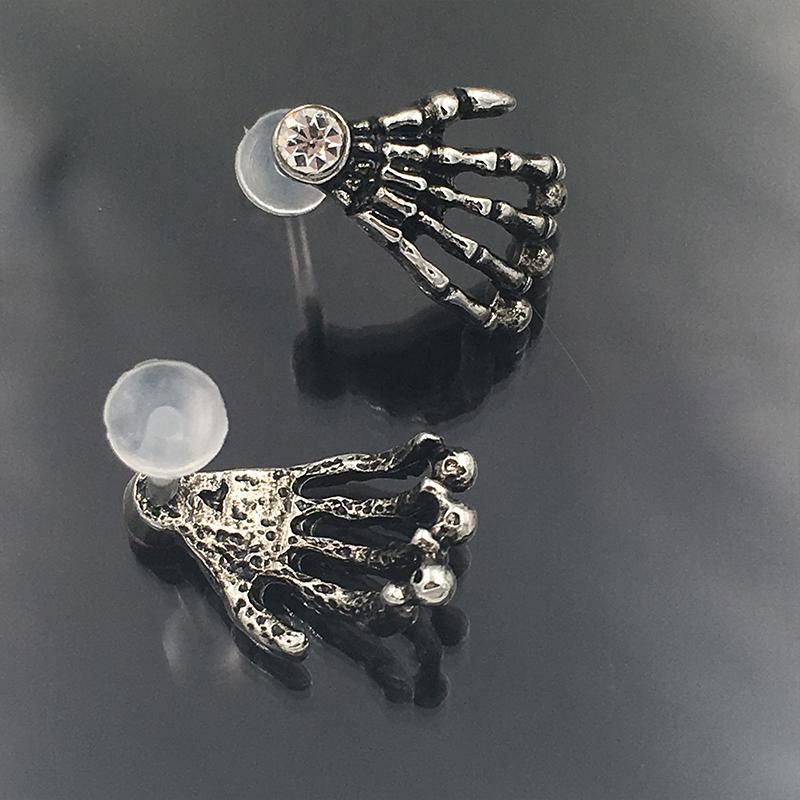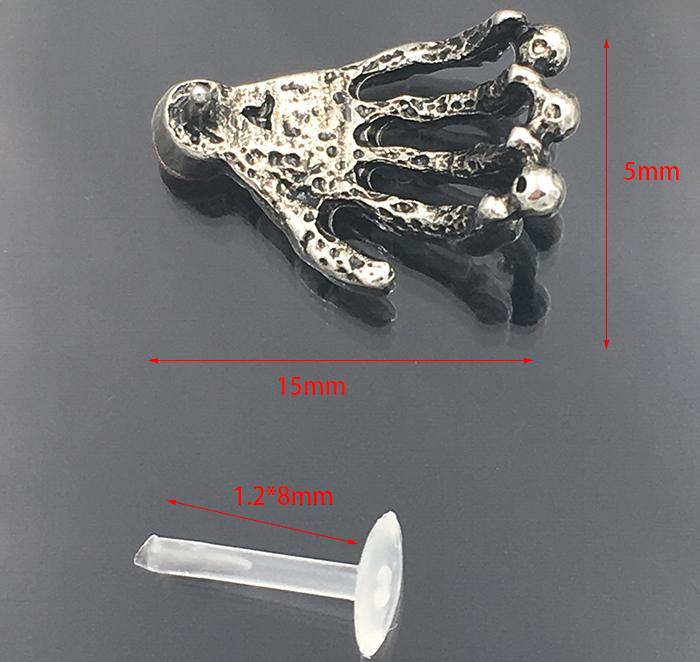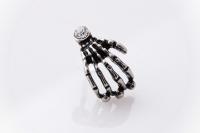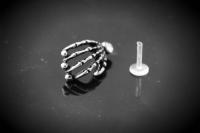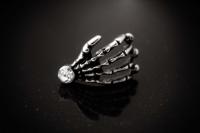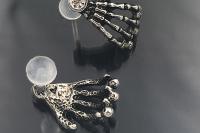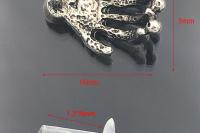 Skull Hand Bioplast Body Jewellery With Crystal Gem
Skull Hand Bioplast Body Jewellery With Crystal Gem

Super cool, skull bone hand that  will wrap  around your lip or ear!! 

We love bioplast here at "Wow Jewellery Online" as its amazingly comfortable to wear!

These skull hands are biocompatible and extremely flexible - and perfect for difficult piercings!

The skull hand itself is a stainles steel with a crystal gem at the top.

 

1.2 (16 gauge)  x 8mm shaft length

Skeleton Hand Approx 15mm x 5mm

Labret Monroe lip tragus Piercing

* Please note price is per piece (1 skull hand )

What Is Bioplast?

Bioplast body jewellery is a revolutionary new type of jewellery that is flexible, extremely biocompatible and metal-free. It is made from Bioplast, a biological plastic specifically formulated to aid healing and healthy piercings.

Bioplast fulfils all the requirements of a biocompatible material and is proven to reduce piercing healing times. It is one of the most biocompatible materials available and we recommend it for initial piercing jewellery. It will not irritate the skin and is hypoallergenic ideal for people with metal allergies and sensitive skin. If you have a piercing that has become irritated cue to movement, cheap jewellery or an impact, we recommend switching to Bioplast jewellery for at least a short time. Another reason that Bioplast encourages healthy piercings is that is it non-stick. This means that lymph is less likely to gather on the jewellery and it is easier to clean. It is also a big advantage for tongue piercings because it does not attract plaque in the way that a metal tongue bar can.

What is the difference between a Labret and a Monroe Stud - This is all about positoning!

A Monroe piercing is a lip piercing placed off-center, above the upper lip on the left hand side and is meant to resemble Marilyn Monroe's beauty spot.

Monroe and Labret Piercings are both in the same area, however, placement of the jewelry gives them their identification. The most common labret piercing is centered below the lower lip just above the crease of the chin, but can almost be positioned anywhere around the mouth (higher, lower, in multiples ect). A labret is sometimes referred to as a "tongue pillar".  There are many options for the type of ornament that someone with this piercing can wear, for example; a ball, gem, stud, ring, stone, spike ect. Labret's were originally worn by the American Northwest Coast Indians as a symbol of status. The word labret comes from the Latin word labrum, meaning "lip".

One example of labret ornamentation is a stud. This is a short barbell with a slim disc on one side and some type of decoration on the other. The disc would go inside the mouth and the gem/ball would be shown on the face. The ornament can be twisted off so that it fits through the piercing, and is screwed back on or replaced with a different charm. A ring is also an option for the labret. This is a small circular barbell that is custom bent or widened into a "U" or "C" shape to fit you. The ring is safe and comfortable. It is important to wear the right type of jewelry for your piercing to ensure safety.

The Monroe is a piercing that is placed off center above the upper lip, meant to resemble a beauty mark. The Monroe is also known as a Madonna or Crawford, named after the three famous women: Marilyn Monroe, Madonna and Cindy Crawford. This piercing is very glamorous, representing a beauty mark adorned by a piece of stud jewelry, like a sparkling diamond! Usually, if the piercing is on the right side of the face it is called a Madonna, and if it is placed on the left side, it is referred to as a Monroe. Placement depends on personal preference. The Monroe piercing has been seen on several celebrities, such as  Amy Winehouse and Ashley Massaro, and even on male celebrities like Trace Cyrus.