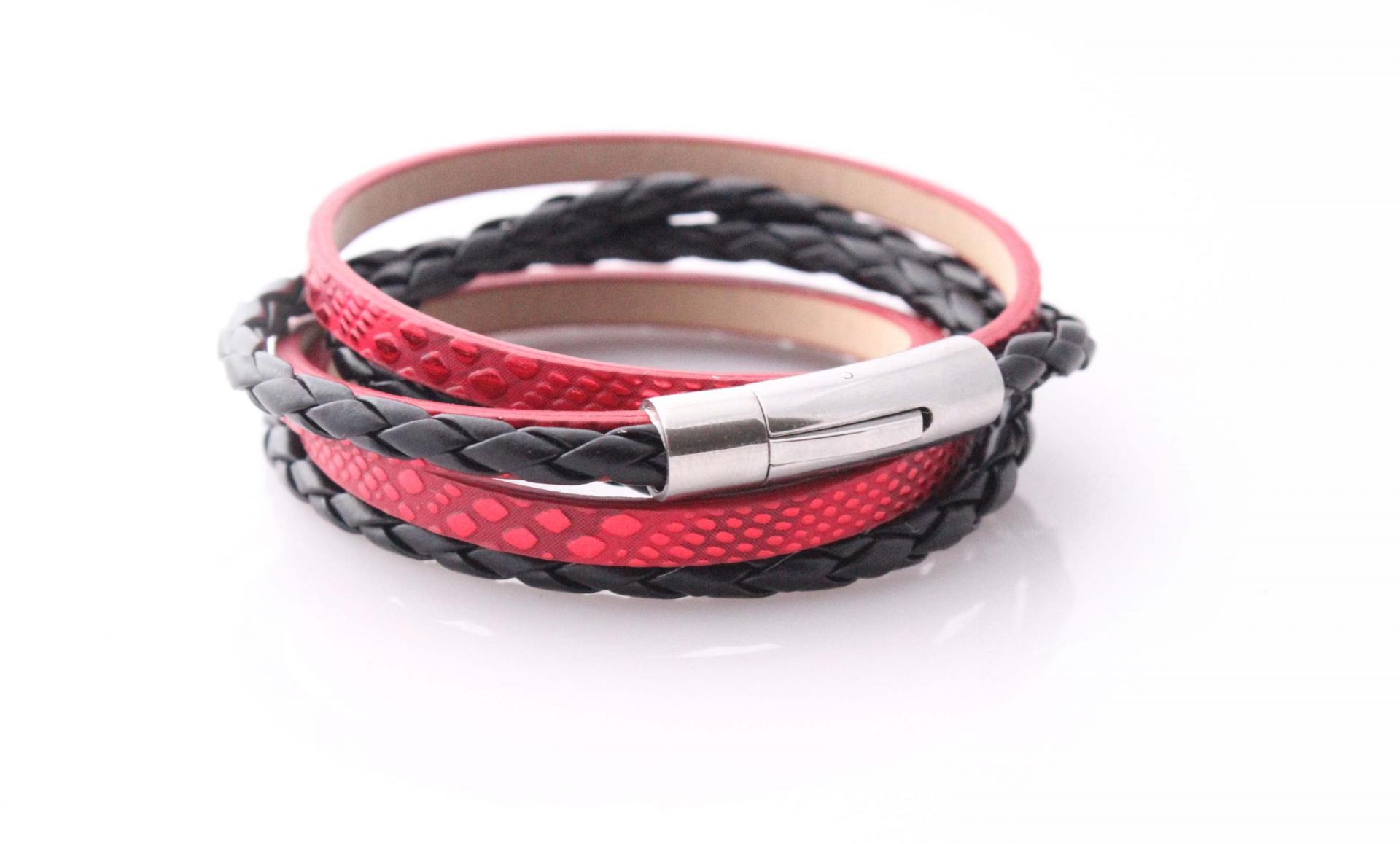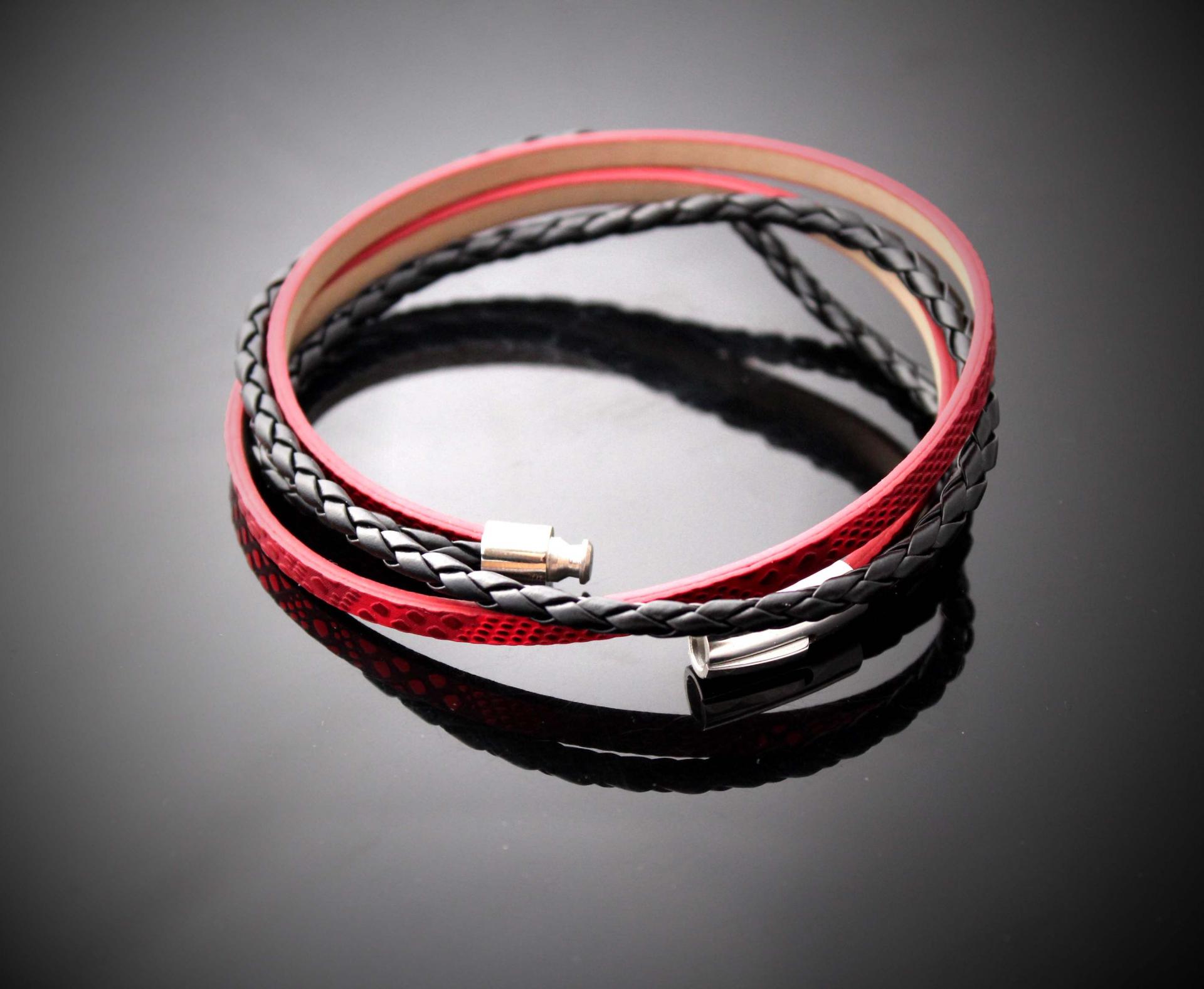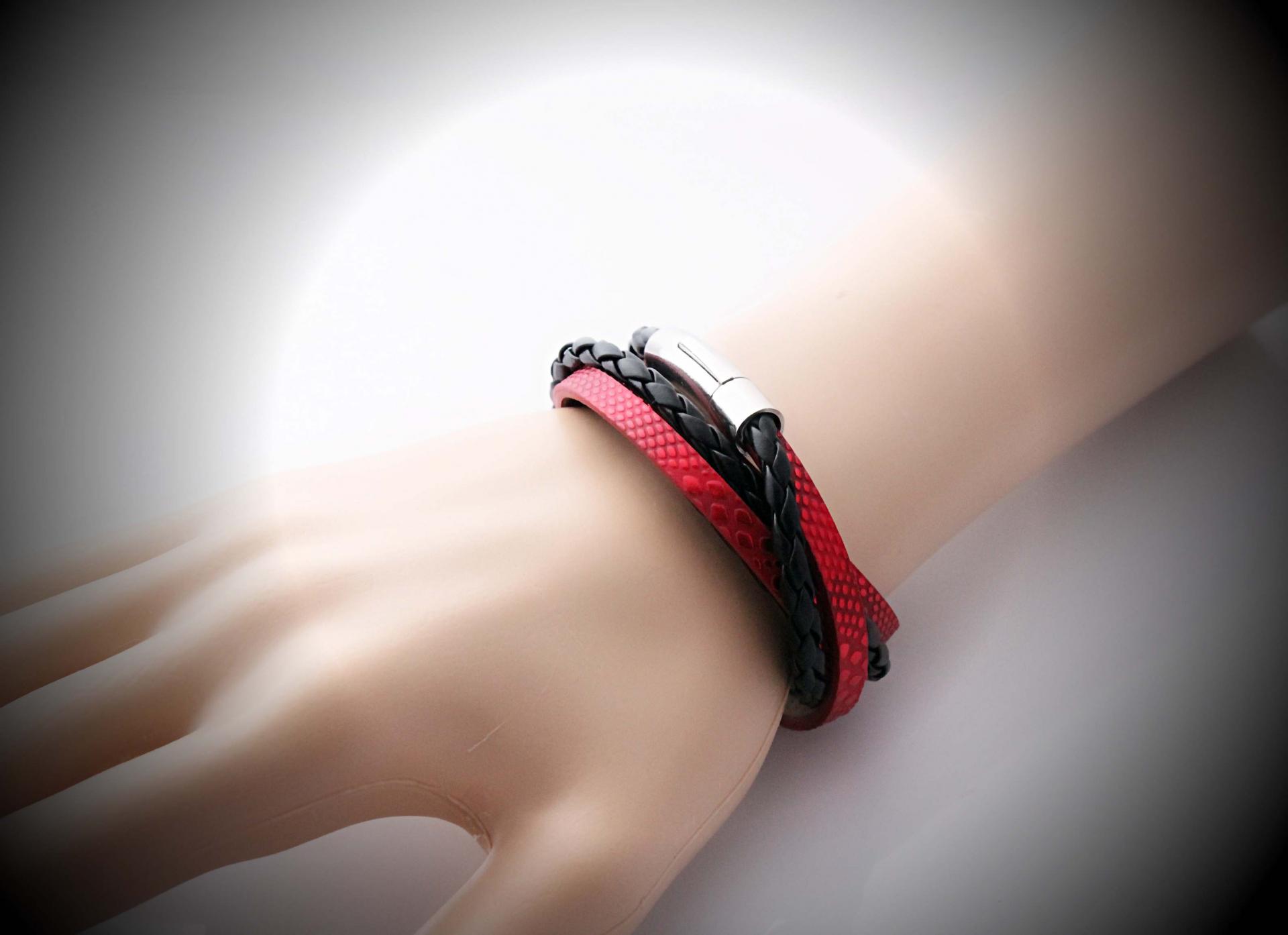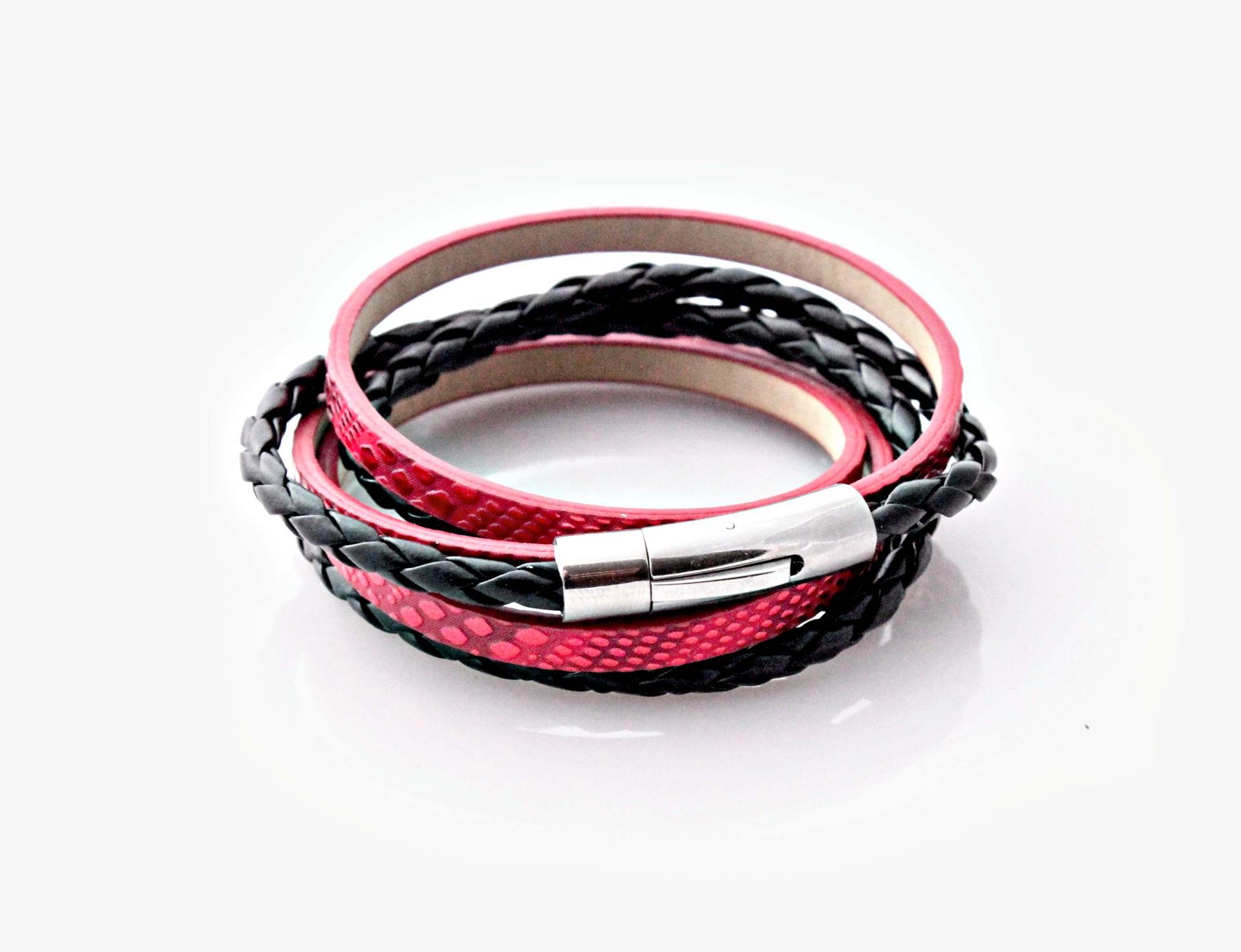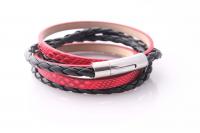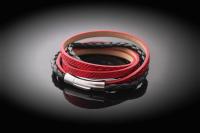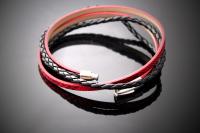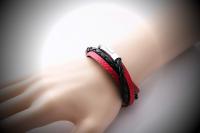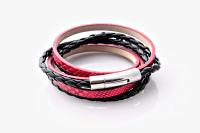 Wraparound Double Layer Bracelet in a Rebellious Red Snakeskin leather
Wraparound Double Layer Bracelet in a Rebellious Red Snakeskin leather 
Funky unisex leather multiwrap bracelets crafted with 2 layers of leather.  One is a braided black PU leather and the other a Flat snakeskin metallic effect 5mm PU leather in a rebellious red tone.
We have created this unisex bracelet that is customised to your size!
The combination of these colours and textures gives this bracelet a unique appearance!  By choosing red, this tells us you are vibrant, vigorous and given to action!
We have finished this bracelet off with a stainless bayonet style clasp. We love stainless steel as its such a durable material and will not fade or tarnish.  Your bracelet will come in a gift pouch.


SIZING
To ensure you get the perfect fit for your styling...

1: Measure your wrist with a flexible tape, strip of paper or piece of string , where you would normally wear the bracelet. The tape should be firm around the wrist but not tight.

 2: If you are using a strip of paper or cord, mark your size with a pen or pencil then use a ruler to measure the length. That would be your exact wrist size.

 3: To find your bracelet size,  (Images show the bracelet wrapped 3 times), 
Examples showing a comfort fit. (If you prefer a tighter fit, please message me at time of order and i will craft slightly smaller)
1. 15cm wrist (lady or small wrist) with your bracelet wrapped 3 times may choose 55cm
(if you like a tighter fit please request this and i will craft to approx 53cm)
2.  18cm wrist with your bracelet wrapped 3 times may choose 65cm.
3.  20cm wrist with your bracelet wrapped 3 times may choose 68cm
4.  22cm wrist with your bracelet wrapped 3 times may choose 74cm

If you need help or need a size not shown please message me or  leave me a note when placing you order.  
We can also craft in different colour leathers and styles, so please message me for different style and leather options.

CARE FOR YOUR LEATHER BRACELET

We advise with all leather products to avoid bathing/showering in them and avoid wearing whilst  swimming or engaging in water based activities to preserve the leather.